deepundergroundpoetry.com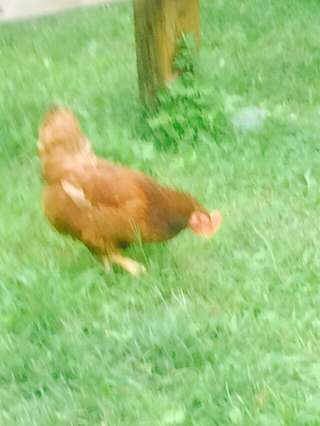 Big Cock
Donnie Drumstick ogling
chickies dreaming
bout the day this rooster'd
manage a member the size
of an ear of corn to
beat off the butterball
boys in the coop to get
his pick of the litter but
the wise barnyard owl
chimed in that cockerels
don't have dicks in
that swinging sense
of the word taking him
under his wing to teach
about big horny birds
and the buzzing bees .

"Not so much about
the meat but the motion,"
said the owl but Donnie
Drumstick cried fowl getting
his feathers ruffled
in frustration so the owl,
looking to inspire, flew off
and with his mighty talons
snatched a Rocky movie ,
popcorn and portable DVD
player from the farmer's
house but the raw egg
cannibalization and the fact
roosters don't fly now or ever
demoralized Donnie Drumstick
and sapped his sexual impulses .

As a last resort the owl picked up
a piece of porn from a couple
of capons who after castration
talked their way out of the abattoir
by becoming indy porn film makers producing the poultry classic,
"Deep Gullet," motivating Donnie
to strut in the henhouse crowing,
" gather round peeps and prepare to be pleased by what this cock can do,"
but the chicks heard a bellowing
from across the road and raced
towards the sexy mating
call of the Barry White
of the chicken world ,
Foghorn Leghorn !
All writing remains the property of the author. Don't use it for any purpose without their permission.
likes

2

reading list entries

0
Commenting Preference:
The author encourages honest critique.