deepundergroundpoetry.com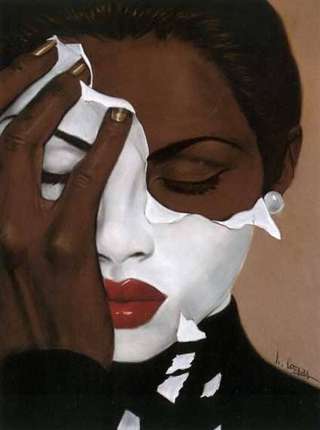 Peel back the skin and see....….

 
There's no mystery in history from the past that seeks thee  
like those images of slaves lynched from sycamore trees,  
many hear the cries of their ancestor's pain  
but here we are in 2016 wiping tears with a-  
handkerchief of oppression's remains.  
Racism is hatred that gains traction on ignorance tread  
then grabs a hold of stupidity; idiocy bred,  
and what boggles my mind in this day and age  
is that some believe we're still different,  
when we all bleed red.  
Generations of children culturally mislead  
prejudicial influences through years'of being spoon fed-  
by parents intellectually lacked;  
not just speaking of caucasians either,  
I'm including some blacks.  
I ponder how long will it take  
to remove evil from the mind before it contaminates,  
infects spirits, leaving many hearts bitter…  
with souls like black roses, those that die and withered.  
There's such a beauty and uniqueness  
in the difference shades of our skins,  
if we just bypass the exterior....and look at what lies within.  
Harmonize two hues of paints and watch them blend,  
an outcome more gorgeous then it first begin.  
My family and friends come in all colors  
I've never once discriminated underneath covers,  
my thighs divide and provide an equal opportunity...  
with my worthy selective lovers,  
I'm more concerned with righteousness and merit in others.  
And I wonder....  
if you saw blue eyes, blonde hair with white face  
then peeled back a layer…  
revealing sun-kissed skin, brown eyes of African race,  
*Would you look at me differently?*  
 
Rain~  
 
 
 
(June 4, 2012- revised)  
 
 

All writing remains the property of the author. Don't use it for any purpose without their permission.
likes

23

reading list entries

4
Commenting Preference:
The author has chosen not to accept new comments at this time.