deepundergroundpoetry.com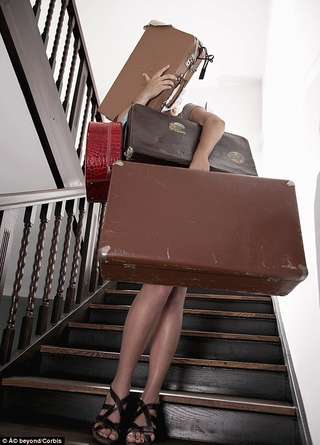 She Had To Go.....
   
     
     
She had to go…    
packed her grief and misery, first class,    
the usual business.    
Air agitated and disconcerted by    
her exhale….    
She spoke about the taste of him      
still beneath her skin, tinseled in her sweat.    
Couldn't evade the passion he always    
left behind on her silk sheets of indigo.      
When he fucked her,    
each deep stroke was a lie…      
a crime, a trespass,    
a cycle of daily irreconcilable differences-    
(the bullshit kind)    
but she still widened her thighs and moaned anyway.    
Her face quickly distant, removed from-      
rapture's grasp, veiled in his unconcern tears…    
She plots of tactics escaping carnal deeds    
with reverse grinds,    
and all the ruse betwixt puckered lips and spit    
he mauled her delicate skin with.    
But she's no damsel in distress    
yet the riled onslaught to her fruitfulness    
caused her to plea for security.    
She was just tired of his negative presence    
with no positive energy to sustain a vibrant feel.    
She had to go…..    
bags packed, first class ticket-    
with the faint scent of his afterglow,    
his cologne, his presence…..    
Gone.    
        
Rain~      
   
 
Disclaimer: ( completely fictional)  
 
 
 
 
 
All writing remains the property of the author. Don't use it for any purpose without their permission.
likes

17

reading list entries

2
Commenting Preference:
The author has chosen not to accept new comments at this time.