deepundergroundpoetry.com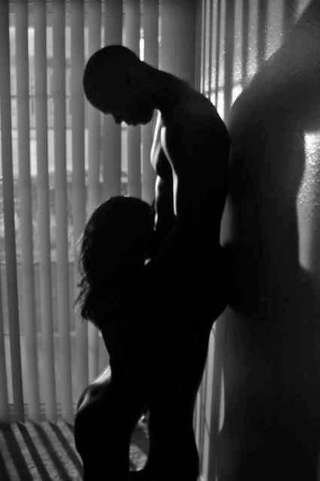 Going Down
I kneel at the altar of sinful delight
And breathe deeply the musty aroma of man
I catch the eye of the beast and take in its beauty
A fleshy crown on the sceptre of delight
Thick and powerful and commanding
A trickle of opaque excitement
Irresistibly inviting me to the feast
Pre –cum
Yum
Looking up into your eyes with a cheeky smile
You're a deer caught in the headlights
Slowly I move forward and nuzzle your cock along my cheek
Let it slip gently across my lips
Run my tongue like a lusty lizard along its shaft to moisten my prey
Then poised to strike I open my mouth
One last glance upwards to ensure you are enjoying the show
And engulfment begins
First the head on my tongue
Tickling and licking
Forcing my way into your reticent opening to heighten the sensation
An oral massage to warm the soul
Now taking you in deeper
And deeper
I want it all
Tongue working overtime to conduct the orchestra
Lips wrapped tightly along your length
A rhythmic motion to get your hips swaying
Harder and harder
Fucking my mouth with ruthless aggression
Hands on your ass to pull you in further
Your hands on my head to guide the procession
Building the pressure
Filling the void
You give me the ultimatum
And silently I provide the response
An eruption that pours down my throat
The sweet salt of pleasure
Your pleasure
This is cock sucking
And I love it.
All writing remains the property of the author. Don't use it for any purpose without their permission.
likes

4

reading list entries

2
Commenting Preference:
The author is looking for friendly feedback.