deepundergroundpoetry.com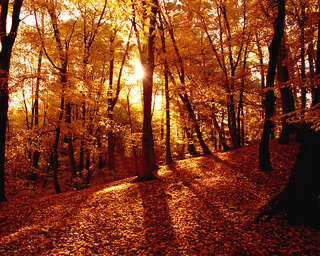 Mabon
Autumn Equinox,
Celebrating the balance.
In the Northern Hemisphere
We turn toward the dark time.
The unexploited period
Of regeneration,
The night lengthens
And the day radiates momentarily.

Intimately are we connected
With the movements of the Earth,
Profoundly I am gifted,
I feel as I am part of its soil
And colorful leaves that descend.
Flowing gratuitously in neutral breeze
Like Mother Nature's elements ever will.

Opening up the doorway
For growth, assisted
By the cycle of the season,
A goal of unceasing life,
Envisioning and energizing.
Filling the pot with Earth's dirt
And burying the bulbs
I offer purity in this solstice.
Clearing the psychic vigor
I state my intentions—

I shall find my balance
As the season turns.
All writing remains the property of the author. Don't use it for any purpose without their permission.
likes

0

reading list entries

0
Commenting Preference:
The author encourages honest critique.