Content Warning : Do you want to continue?
This poem contains content which some readers may find disturbing.
It is unsuitable for children or anyone who is easily offended.
YES
I am over 18 years old, I have been warned and I still want to read this poem.
NO
I don't want to read this type of content, take me back to the previous page.
deepundergroundpoetry.com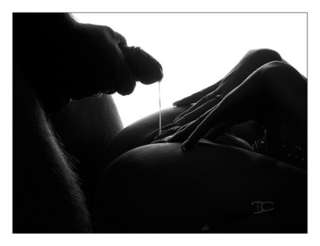 Good Sex Waiting
"This meeting have been over six months in the making
Now its time for the physical, no more mental masturbation,
 "For a while we've both been talking tall Granddaddy shit
And the moment is at hand for both of us to represent,

 "An early morning call was given when I crossed into her state
Yeah baby I'm here. So there's no longer the goddamn wait,
 "Room reservations in advance was already in place
And an hour later her beautiful pussy was staring me in the face,

 "She forgot the honey so I substituted with a Swiss Roll
Now me and Little Debbie is double-teaming that pussy hole,
 "Face down, ass up tongue fucking her from behind
Pushing in so deep, because I'm trying to taste her spine,

 "Like prison soap wrapped in a pillow case
Her hot love juices is constantly busting all over my face,
 "From my sucking and licking off and on for an hour
From the bed, to the chair and finally in the shower,

 "Now its wet-wet action as my dick replace lips
A tight grip on her hips and rocking that pussy like a ship,
 "Slow sliding in, makes her shake while driving her crazy
And when I go deep, she whines like a baby,

 "Fucking so long the hot water turns semi-cold
But I'm not stopping until in her pussy I explode,
 "Grabbing on her shoulders, while I angle and push up
Causing her to look back while I release my creamy nut,

 "That sexy look, makes me stroke harder, her juicy thighs
Now at the top of her lungs, to the good Lord she cries,
 "But at this moment God almighty can't stop this
And when she finally squats to pee she'll be pushing more than just piss,

 "Feeling her sweet pussy grip my pounding hard dick head
We both leave the shower and head back to the bed,
 "Consumed by our love making, consider it the erotic lost
The friction from our entwined bodies will dry us both off,
 
 "One leg up, one leg down as we both simultaneously slow hit
Because with silent eye contact we know this is some good shit,
 "Fucking each other right like it was the apocalyptic end
With neither one of us knowing when we will do this again".



 
All writing remains the property of the author. Don't use it for any purpose without their permission.
likes

8

reading list entries

6
Commenting Preference:
The author encourages honest critique.