Content Warning : Do you want to continue?
This poem contains content which some readers may find disturbing.
It is unsuitable for children or anyone who is easily offended.
YES
I am over 18 years old, I have been warned and I still want to read this poem.
NO
I don't want to read this type of content, take me back to the previous page.
deepundergroundpoetry.com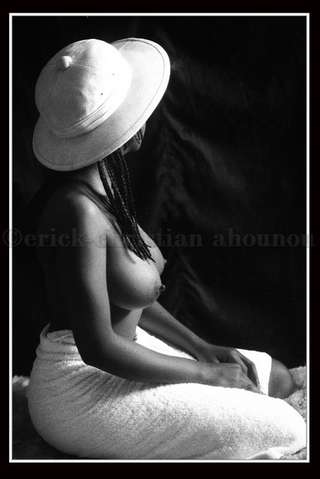 Scherzo Erotique (Finale......)


The last toast lifted,
last song played
The last patron
swings the doors closed

"the load out" ,
12:30 am
cast adrift
upon a distant memory,
thinking
" If only for one night......"

thoughts turn to holding
your demure body in my arms,
soft and so tender
and my heaviness laid hard
against my thigh, tingling

Each verse
heart throbbing,
Torrid feelings of lust
in syncopated rhythm
Rock hard-drivin'
feeling as if I'm about to bust
"Can't get next to you".......quick enough

(.....under the influence of this devil called music)

remembering ….

…..her body
pressed down upon a disheveled bed
white sheets,
her moon turned up
to meet my hands
Always so wet
always so ready
for me
to go in so deep...

..."open wide"

the enormity of the moment
heavy darkness,
foreboding mystical shadows
like Coltrane
blowing a cool melody
deep inside this hot, "no man's" land
Her kitten purrs
a slow, soft tune
and the wolf
tilts back his head
and howls savagely
at the full moon.......

........her swollen lips lay fuller yet

waiting to be filled
with every thrust,
her brown thighs quiver,
and the deeper her waters get
"I'm getting closer to my home......"

Earth to Africa
Kenya to Caroline,
I rush your frothy shores to
feel your sexual healing once more
Mmmmm, I so desperately need
to fill your fertile walls
with bountiful seed,

GUILTY AS CHARGED.....
...my penitence,
the molestation of
my body all night,
a fiery arousal
with all her might.....

.........the last toast lifted,
last song played
tonight
All writing remains the property of the author. Don't use it for any purpose without their permission.
likes

5

reading list entries

2
Commenting Preference:
The author encourages honest critique.