deepundergroundpoetry.com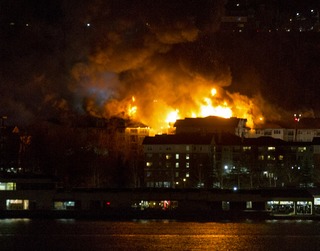 Burning vengeance
I am anger,  
I'm vengeance, I'm pain.  
I'm death incarnate,  
and you will remember  
my name.  
Those who wronged me  
will regret their mistake.  
Soon bloody vengeance  
on them I will take.  
I'll unleash the horror,  
the agony, death and pain.  
And when I'm finished,  
none of my enemies will remain.  
I'll spill all of their blood.  
It will rain down, run red  
like a crimson flood.  
I'm gonna hack them, slash them,  
slice and cut.  
Blood in streams flowing red and hot.  
Shoot them to death in a storm of lead  
No stopping until everyone's dead...  
Then I'll chop of their heads with an axe  
Only when they're gone can I relaxe.  
As a final touch I'll set them on fire  
and turn the house into a funeral pyre.
All writing remains the property of the author. Don't use it for any purpose without their permission.
likes

3

reading list entries

0
Commenting Preference:
The author encourages honest critique.