deepundergroundpoetry.com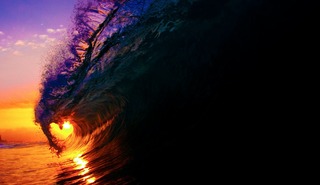 Hush Now & Be Still....
put your hand upon my breast
 
can you....  
 
.....feel it....  
.....feel me....  
.....feel you....  
.....feel us....  
 
can you feel it....  
luv that has blossomed from a sweet "Hello!"  
beautifully unfolding petals of a sacred rose    
 
can you feel me.....  
a soul passionately yours to explore  
who's spirit is connected one with yours  
 
can you feel you.....  
it's not just my heart you feel within me  
it's yours with mine beating as one  
 
can you feel us.....  
two souls brought together across the ocean  
beautiful purple rose of passion symbolizing our luv  
 
kiss me goodnight  
close your eyes and hold me  
in the darkness as our dreams collide  
 
feel it....me....you....us....  
hush now & be still


Copyright © 2015 flowergirl
All rights Reserved.
All writing remains the property of the author. Don't use it for any purpose without their permission.
likes

10

reading list entries

3
Commenting Preference:
The author is looking for friendly feedback.