Content Warning : Do you want to continue?
This poem contains content which some readers may find disturbing.
It is unsuitable for children or anyone who is easily offended.
YES
I am over 18 years old, I have been warned and I still want to read this poem.
NO
I don't want to read this type of content, take me back to the previous page.
deepundergroundpoetry.com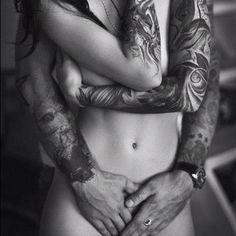 Head Bangers Ball


https://www.youtube.com/watch?v=ZzdokAmbJxo ;
Big Machine Velvet Revolver
please listen and read thank you...


I succumb to my submissive needs
and let him skull fuck
his second favorite pussy.
††
his luster stick †
slides down my throat †
like a silicone covered pill †
It's a real thrill
to have my mouth filled.
††
his milk is fat free
packed with protein
and vitamin C
plenty for me.
††
he grabs my head and pumps it † †
in and out___he's into it
yup that's it up and around † †
touch down! † †
††

legs above my head now †
he slides in and fucks with
my emotions
Like a Jehovah witness
he has me talking in tongues †
then down again for
more cock sucking fun
††
two hands behind my back †
he licks my pussy from behind
and I fall into his spell †
like a sinner †
straight outta hell ! †
††
††
on my knees begging
like a homeless bitch †
please baby PLEASE!
fuck this !!

He pile drives me to the floor
leaving me wanting no more !
†

Written by Zazzles
Copyright © 2015 † † † † † † † † † † † † † † † † † † † †
All rights reserved.
All writing remains the property of the author. Don't use it for any purpose without their permission.
likes

11

reading list entries

2
Commenting Preference:
The author encourages honest critique.