deepundergroundpoetry.com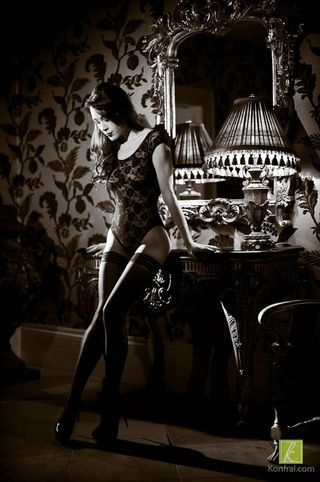 black lace noir


I check my pocket for change, enough for a burger or
a shot. the burger won't get me where the whiskey will.

bar is dark & smoky, if it wasn't I'd be in the wrong story.
cheap liquor, but it makes a nice burn in my throat.

dame walks in. there's always a dame. It's why I hang out
in joints like this. she grabs a fistful of my trench coat.
'I could use a drink mister.'

I say me too, you buyin? two, three minutes go by. she
says 'oh, you were serious.' checkmate. I always get
the Vassar types.

she snaps open her shiny little pocketbook, pulls out
somethin I ain't seen in a long time, I think they call it
a twenty.

when we drink away the last of her lonely andrew, she
invites me to walk her home. I'd have preferred to pass
out in the gutter, but I figured I owed her for the drinks.

outside, the night is the perfect shade of dark, kinda night
they make poems out of. it's the obscenity of it.

at her place , she unbuttons & heads for the bedroom,
comes back in an outfit that is light & lyrical, it coulda
been made outa stardust.

I tell her she shouldn't offer a package like that to a stranger
she just met. she says 'everyone I meet is a stranger when
I meet em.'

her lips are warm & wet on mine, & I figure I musta side-stepped
into somebody else's romance, cause a bum like me doesn't
rate a doll like her.

fairytale kisses, & a big bad moon to tell me it wasn't a dream.
I could almost call her the name of my first crush back in high
school. I could almost call her Amy…

like I said, some nights are made for a poem.



All writing remains the property of the author. Don't use it for any purpose without their permission.
likes

23

reading list entries

5
Commenting Preference:
The author encourages honest critique.