deepundergroundpoetry.com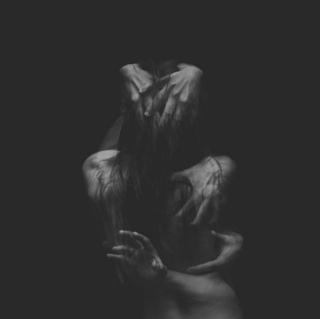 Becoming One
Monsters


There's an endless war inside my head.
There's an epidemic raging.
I'm tired.

So very tired.

I'm tired of fighting.
I'm tired of trying to control it.

Insanity, is flirting and teasing,
in sweet addicting ways.
Caressing those depths that no one would
never be able to.

Sparks and lights,
corpses, and phantasmal eyes.
Flicking and probing,
spanking and shoving,
in ecstasy I'm screaming,
gripping the sheets,
unable to control my whimpers and moans
wanting it so bad,
I groan.

They are all over,
running all over my body.
It feels so good,
I don't want it to stop.
Correct me I'm wrong,
but wouldn't you wanted
that sensation prolonged?

What if loosing my mind,
would mean I'd be finally gaining sanity.
That want for something more,
the exhaustion grows
I want to give in.

An anonymous genius once said,
"If you can't win,
then join them."

Wanting to give in,
and feel that sickening feeling of
claws scraping
deep and outside of me,
becoming one,
one single molecule,
one single skin.

One with whom.
One with them.
Finally surrendering,
to the sweet seduction
and becoming one
with the monsters inside my head.

All writing remains the property of the author. Don't use it for any purpose without their permission.
likes

2

reading list entries

1
Commenting Preference:
The author encourages honest critique.