Content Warning : Do you want to continue?
This poem contains content which some readers may find disturbing.
It is unsuitable for children or anyone who is easily offended.
YES
I am over 18 years old, I have been warned and I still want to read this poem.
NO
I don't want to read this type of content, take me back to the previous page.
deepundergroundpoetry.com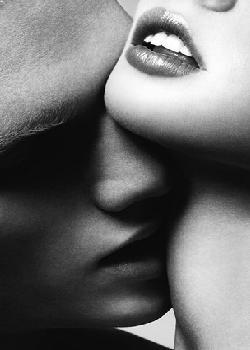 Late Night At The Office (Co-written with MsRocky)
Sitting at my desk thinking forbidden thoughts about you.
You leave me wondering if you think the same way about me too.
I look at you, but    
all you give me is a meek hello
you don't have to be such a shy fellow
I may be your boss, but I'd like you to tell me what to do.  
   
So intimidated by your looks, I quickly turn away. 
When you're not watching I take quick glances at your body,   
nice plump ass with perky tits.
Im starting to think you like me by the way you touch my shoulder,    
smiling and laughing at my jokes
with a goodbye wink at the end of the day.
   
I just need to get you alone, 
I want my secret fantasies to be fulfilled. 
So I make you work the night shift with me, 
No one's here just me and you.
Sitting in my office looking so innocent as I catch you staring
while biting your lip.
Pretending not to notice as I'm curious about what you look like without your suit on.  
   
Im so pissed that you make me work the night shift, 
yet I can't stay mad with a view like that. 
Stealing glances as I fantasize, bending you over your desk,  
taking out my frustration on your petite body.
Getting done with my work I walk in and tell you I'm done. 
You have a lustful look in your eyes as you walk over.   

I walk over to you as I say that's great, but you need to be rewarded.
I smile while staring you up and down then coming closer.
Whispers in your ear telling you I've been watching you and I know you've been watching me too.
Then telling you my dirty thoughts that made you blush as your eyes widen.
I kiss on your neck then let my hand rub your lovely manhood through your pants.
Feeling its grown as it stands attention for me, please show me what you're hiding underneath.  
   
Surprised, I start to feel light headed so I take a seat. 
You come over and unzip my pants, reaching in to pull my hardness out.
Sucking and rubbing on me as I lay my head back, enjoying your warm mouth. 
You jump on top and whisper "let me take care of you" as you start to grind those hips,
riding me with my face buried in your chest, 
holding my head down while you move up and down.  
   
Feeling your hot breath against my chest as you groan softly. Then ripping the buttons on my shirt as my heart is racing right now.
Riding you while you're kissing on me then gently biting my neck.
Holding me as you buck your hips 
while I'm yelling "oh fuck!"
Then I grab your face and force a kiss on your lips.  
   
With your head cocked back, you ride me harder and faster. 
Dirty words spill out as we reach our climax.
Your body shutters then you let out a scream.
Feeling your sweet juices flowing down as I push you forward,
my left hand on your backside, I bite down on your shoulder.
White fluid shoots inside of you as I groan.
Us breathless and worn, I barely get out the words "we should have more late nights at the office".
All writing remains the property of the author. Don't use it for any purpose without their permission.
likes

3

reading list entries

1

Commenting Preference:
The author is looking for friendly feedback.