deepundergroundpoetry.com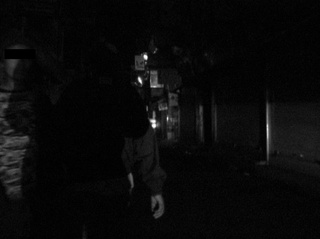 The Other Side of Him
He broke out in shame
Understanding he can never let things out.
This anxiety confined inside
Mixed with wretchedness,
He implored for a proper remedy.
All of the dosage he consumed
Just to feel delighted,
But instead, you witness
The other side of him.

From pills to gulp down,
To dope to suck it in,
To alcohol to drown his grief,
Letting lose and getting high.
Snoozing away all the troubles
And live effortlessly,
But the more he used
The higher the dark side rose,
Behold the other side of him.

Too much aggression
Taken out on the one he loves,
Controlled by what was devoted
In himself to release the pain.
Yelling, thrusting with all might,
Scaring off the witness.
Significant, so he thought,
But as an alternative,
Violence had been wreaked
From the other side of him.

And when she fell
In shock and panic,
He now takes in from the expression
What the faulty remedy changed him to.
No more could her fragile heart take
The pandemonium of his addiction
That she breaks and breaks
Till she drawled her final breath.
His disgraceful mistake paid dearly,
Long live the other side of him.
All writing remains the property of the author. Don't use it for any purpose without their permission.
likes

1

reading list entries

0
Commenting Preference:
The author encourages honest critique.