deepundergroundpoetry.com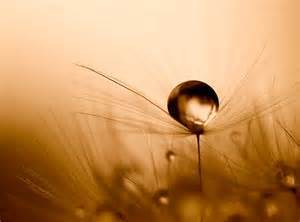 Why is Silence Golden?
The year was 1849 and it seemed
everybody had poetry fever
people would come from miles and miles
to listen to tales of the story weaver
those who heard her poetic narratives
would then have good luck
strike it big, out in the old west
during the poetry rush
but there's a new Marshall in town
and he's causing quite an uproar
censored all creative flow
banned similes and metaphors
locked up the story weaver
and sentenced her to hang
a riot ensued outside the saloon
a hush fell over the crowd after a loud BANG
then there was utter chaos
guns all ablaze
people lootin, fightin,shootin
smoke and dust caused a haze..
Amidst the commotion the story weaver
sat quietly in her lonely jail cell
secretly scribing creative prose
and poetry was her escape from this hell
baffled the Marshall asked
how can she be so calm facing death
she explain without freedom expression
there is nothing left...
no humanity without being human
and vice versa
for every person ,every human being
being human is the precursor
freedom to do what humans naturally do
should never be striped away
everyone was given a voice
we are divinely designed that way
language was gifted to mankind
to express whatever you want or need to say
ones freedom not to hear it
doesn't supersedes the freedom to say it
they are on even keel
neither requires a permit
she revealed it wasn't her stories
that lead people to find luck
but that it expands imagination
build dreams...the Marshall sat awestruck
she said that life gets hard to deal with
wild and crazy like what was going on outside
sometime folks need to mentally escape
a safe place to reside
they continued to chat for hours
her words were honest and so sincere
when the Marshall decided to free her
he was on the verge of tears
thinking he almost killed creativity
and caused the world chaotic ending
see, silence is only golden
because it gives words meaning
All writing remains the property of the author. Don't use it for any purpose without their permission.
likes

3

reading list entries

1

Commenting Preference:
The author encourages honest critique.