deepundergroundpoetry.com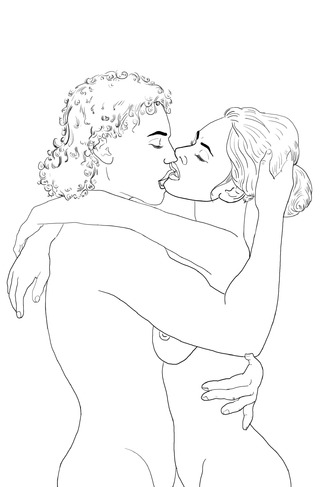 FIRST SMOOCH KISS
The first smooch kiss
A spring night
Moonlit pastoral lake
Dancing elm, oak, and pear
Mild breeze
Courting song of crickets and katydid
Secrecy and silence
Standing close, smiling, and stirring
Our necks tilted on the right
One hand behind and one front
Thumbs caressing the face
And fingers
releasing the locks of your hair

Our hands massaging behind and front
The adorable landscape of love
Bump and breasts
Belly and waist
Crossed legs
Delirious smell of the skin
Taste of your rosy lips and sweet saliva
The taste of one another
Outer eyes closed, inner open
My upper lip between your lips
Your lower lip between mine

Rubbing, pressing, sucking, kissing
Small and big, short and long
Goose bumps and blushing
Breathtaking, timelessness, breathless
Uncaptured, indefinable moment!
All writing remains the property of the author. Don't use it for any purpose without their permission.
likes

1

reading list entries

0
Commenting Preference:
The author is looking for friendly feedback.