deepundergroundpoetry.com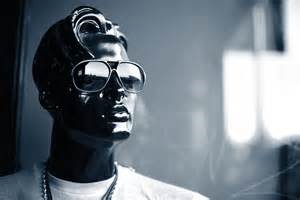 "The Plastics"
"The Plastics"


Call it the cut above the  edge …
Style without smiles. ..
His knife wears his back pocket…
Who do you think  he's trying to be  ..
The boy behind the  man…
Slick shades eyes seemingly wasted , he could careless..
Play the music  of  numb fingers prentending to play  the guitar   …
Who are you?  on the streets he  hides his lie…
Ciagarettes  that smoke loosely in mouth ..
The boy that cries at  night is no  different from the man who laughs to hide his pain..
Why would you be afraid to be who you are..
Coolness is nothing but false clothing and fake scar…
The type of skin that you wear  that is slipping  off..
The boy behind the man that uses the steps of others and the tongue of many ..
Slick cuts  to the cool ..
The coolness is only a show without a  aim..
Even with age the cool still remains as the plastic cover..


All writing remains the property of the author. Don't use it for any purpose without their permission.
likes

1

reading list entries

0
Commenting Preference:
The author encourages honest critique.