deepundergroundpoetry.com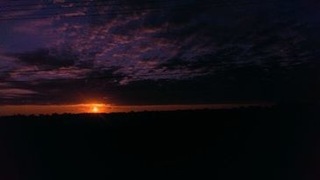 Reticent Qualms
These chains, I have worn them for so long now. Long enough that they have become a part of me. A part of who I am. I have grown comfortable and secure in the tangible darkness that binds me to my past. So much so that the thought of finally having them lifted from atop my rotten bones, of finally being set free, frightens me to my core. I am strong because of the shackles that were thrust upon me, but what will become of the monsters lurking deep inside when my physical burdens are lifted? Will the uncaged beast resurface and derail the innocence that has been reborn? Will the demons that continue to lurk in every dreary, damp corner of my soul return once more to overtake and taunt the newfound light from my every pore? What will become of me once the ever watching crowds disperse and return to the mundane monotony of their lives once again? Will the strength that I have found disappear just as quickly? Will I deteriorate back into the feeble, lifeless creature that used to inhabit the disastrous vessel that which harbors my soul? I know not what I will become because I have not yet discovered that which whom I am destined to be. I must refuse to allow the fear of past and future to consume my present like my carnal instincts so deeply demand. To remain steadfast and resilient in my efforts is not a simple task. Nor can they be taken lightly. For if I just simply try, I will most certainly succumb to failure. There is no room for delicate attempts. I must simply do. All other options, quite frankly, have been exhausted.
All writing remains the property of the author. Don't use it for any purpose without their permission.
likes

1

reading list entries

0
Commenting Preference:
The author encourages honest critique.