deepundergroundpoetry.com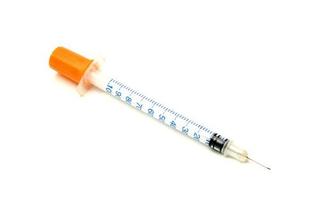 The First Needle
The sharp pinch was there before I was ready,
the rough belt removed before I could get steady.
He said not to whimper and fight and holler,
or he'd have to use his hands as a collar.

Call the doctor, call the nurse!
I didn't use the needle first!
Breaking down from the inside out,
that's what it feels like while I shout.

The high fades and the low begins,
my heart beat slows as I contemplate my sins.
Fading faster and faster, whirling round and round,
could someone come, already, and put me in the ground?

There's a calloused hand over my mouth,
drowning out all of the cries and the shouts.
Arms pick me up when I finally settle down,
only to lay me on my back, in my own saliva, I'll drown.

Have I stopped breathing?
Has my heart stopped beating?
Has the world stopped spinning?
Are the drugs really winning?

Purple lights and mountains majesty,
no, wait, that's just the point of my knee.
Why am I picking at it? Why is there blood?
Oh god, am I going to make the place flood?

Dark room, no windows, just a lamp,
the back of my left hand held a stamp.
Hard floors, harder walls,
would anyone hear my cries at all?

Seeing everything, yet feeling nada,
heard another guy say something about a frittata.
All high, out of our minds, trapped in this little room,
as if waiting, waiting for our doom.

An air of relief as a girl stood and walked out,
and another, and another, what was this all about?
My feet were numb, my mind a blur,
but here was everyone else, not even concerned.

Finally, after what seemed like years,
I was able to stand and wipe away the tears.
Broken soul and shattered dignity,
nothing left but captivity.

Captive to it's wants, captive to it's needs,
again and again, as my soul bleeds,
I sit in that chair, strapped in,
and ride the ride that starts with a needle in my skin.






All writing remains the property of the author. Don't use it for any purpose without their permission.
likes

3

reading list entries

0
Commenting Preference:
The author encourages honest critique.