deepundergroundpoetry.com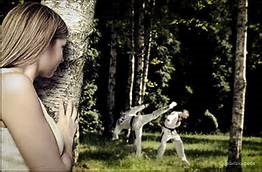 "My    Secret    Crush"
"My    Secret    Crush"
"Crushing   My   Secret"

The Man that I fell for , or should I say I have a crush on ..
I'm lost in my own self with only him..
Pretending to hate the Man I wish I had..
I hate that I would do anything for him..
I'm safe now without him knowing..
My heart weeps for the pain of not being with him..
I'm crazy … I wonder how this had happen to me..
The first time I saw him I thought who is this Man..
His face that of an angry dog ..
His eyes as bright as the sea shining at midnight..
I despise him at first for his unpleasant  attitude towards me..
He looked at me funny when I wasn't looking..
He would stare deep into my eyes when no ones around..
To be suprize by an unexpected gift such as a smile ..
My soul shivered that day..
Never have I seen a smile as beautiful and amazing has his..
I was beginning to get nervous  ..
My role was to hide my feelings..
In secret I was an unsuspected stalker  ..
I knew I could not have him ..
So I pushed him even  further..
For this was only my obsessiveness  growing even stronger..
Still I live in denial of pretending he don't exist..
Not wanting this feeling any longer..

All writing remains the property of the author. Don't use it for any purpose without their permission.
likes

3

reading list entries

0
Commenting Preference:
The author encourages honest critique.