Content Warning : Do you want to continue?
This poem contains content which some readers may find disturbing.
It is unsuitable for children or anyone who is easily offended.
YES
I am over 18 years old, I have been warned and I still want to read this poem.
NO
I don't want to read this type of content, take me back to the previous page.
deepundergroundpoetry.com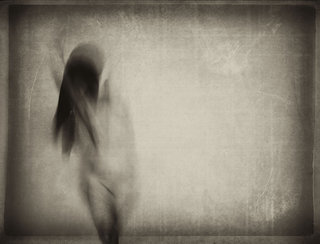 The Dark Prince - The Queen's dream pt 2
She found herself again in the Dark Prince dungeon, as always wearing a white tunic and nothing underneath.   "I should never doubt my loyal maid's intuition" she thought…it happened sooner this time…and with every dream, it becomes more…real.."

Her heart raced as she realized she could feel the cold stone under her bare feet, this time she could smell the heavy scent exuded by the great candles, the dark essence permeating everything , so powerful, undeniable…alluring…and this only meant she would experience everything that was about to happen even more vividly…her breath became faster, heavier, her pupils dilated…her female flower between her legs blossoming , petals swelling, nectar flowing…he would wildly feast on it soon…she almost reached climax with just this thought.

This time, she could even feel him approaching…her heart raced as she realized…he stood right behind her. Something else was different too. This time, after seeing the Dark One in flesh outside her window  even though the maid insisted she was half asleep, part of her still in the dreamworld…..this time she wanted him even more, not afraid of him….but so eager. Suddenly,  the tunic was ripped apart like by unseen hands, the shreds falling on the floor like autumn leaves.

From dark holes high up on the stone walls, long chains emerged, closed in to her slithering like snakes. Like they had a life and mind of their own,  like rearing serpents their ends lifted from the ground and coiled around her arms, all the way to the shoulders. Then she was raised into the air as two more chains wrapped themselves around her legs, constricting her alabaster flesh tightly, just before the threshold of pain…or a bit further…which she found out, was quite to her liking now…

The chains stretched more, until she was suspended in midair, her arms and legs forming an X….totally at the Dark Prince's mercy…and she knew he will show no mercy…two more chains crawled on her body, these explored her thoroughly…slipping between her velvet wet folds, then  on her belly and around her breasts, coiling and constricting until her nipples became so swollen they started to hurt, only for the tip of the chain to press them inside the breast's flesh and out, then dance with the rosy bud, driving her  fire to new heights….her mind went numb from insane desire as the chains slithered between her folds and buttocks…then he came in front of her, and let her feel his hot breath on her neck then her breasts, never losing eye contact proceeding further south until his lips were inches away from her pulsating fountain of femininity.  He left a lustful moan, inhaled her essence and exhaled his fiery breath on her swollen folds as the chains intensified their writhing….she climaxed hard…and couldn't wait for more…her desire has so high she didn't take notice of the dungeon's walls vibrating, like synchronizing with the waves of her orgasm, a faint emerald green glow now covering them like thin mist.

With a wave of his hand, the chains lowered her on the floor, then forced her to kneel. With one swift move the Dark Prince threw away his black cape. He was wreathed in living chains, coiling around his muscular arms and legs, crossing each other on his broad chest on their way to the back. A thinner chain was wrapped around the base of his fully erect manhood coiling around the shaft ending to a tight loop around the base of the head. The chains wriggled and pulsated with dark energy, adding to the stimulation. She found herself fixated on the golden piercing rings on his nipples…she would love to know how it feels when someone pulls them with their teeth…

She knew what would follow…and she couldn't believe the thoughts her mind generated…but what the hell, this was just a dream, and come to think of it….the only part of her life she could be free to do what she pleased and not what she ought to…more and more, she wished the reality and dreams to trade places. And this time….she decided to take everything one step further…just for the fun of it…because it indeed was the only fun she could have.
The Dark Prince approached her, grabbed her hair and tilted it backwards, an evil triumphant smile on his face. He rubbed his hot throbbing manhood hard on her face and pressed the swollen head against her closed lips. Normally she would yield and let him have his rough way with her.

Not this time….

All writing remains the property of the author. Don't use it for any purpose without their permission.
likes

3

reading list entries

0
Commenting Preference:
The author is looking for friendly feedback.