deepundergroundpoetry.com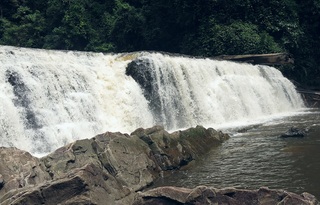 With Nature's Children
they danced upon the foams
of the crashing water fall
their yellow lights bobbing
among the white bubbly lather

the sprites at midnight
they came to play
splashing, running on water
on their twinkly shoes

the howl of a calling primate
alone in the jungle forlorn
no herd for comfort feel
nor yet companionable chatters

none heeded the lonely call
they played on the sand
taunting little creatures
heads peeping out of streams

the lighted caps of flyers
on twinkling gossamer wings
the laughter of earthbound
creatures, as they gamboled

on the camp site I watched
as companions asleep, snored
in perfect harmony
missing the wonderful sight

of Nature's Children.
All writing remains the property of the author. Don't use it for any purpose without their permission.
likes

1

reading list entries

0
Commenting Preference:
The author is looking for friendly feedback.