deepundergroundpoetry.com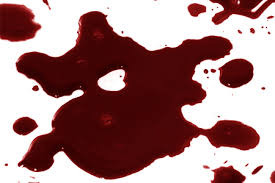 Wrist Art !!!
Let me make the best creation tonight
          That same bright face
On the blank wrist canvas...
          Brushes with sharp edges
Scalpel, blades,razors
             scissors & knives
All ready for digging inside...
            Painting it with my blood,
In those deep curving cuts
              flowing in pain...
Did I say Pain ?
           The Pain of happiness
to carve you on my skin
         to decorate your pieces....
Red inked tattoo embossed
                  You look beautiful
       And I miss you...
One more time !!!
   




All writing remains the property of the author. Don't use it for any purpose without their permission.
likes

6

reading list entries

0
Commenting Preference:
The author is looking for friendly feedback.