Content Warning : Do you want to continue?
This poem contains content which some readers may find disturbing.
It is unsuitable for children or anyone who is easily offended.
YES
I am over 18 years old, I have been warned and I still want to read this poem.
NO
I don't want to read this type of content, take me back to the previous page.
deepundergroundpoetry.com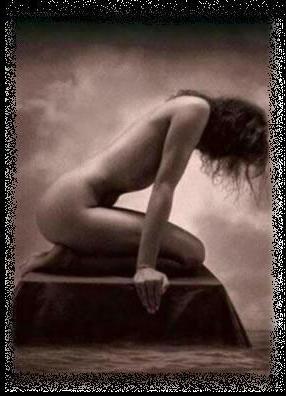 love me, hurt me

'love me. hurt me.' she said
she was born for pain…and attention
I oblige her with the force of my iron clutch
and the ravishing of her perditious portals.
you see, I must slap her cheek before I kiss it,
and the same with her ass.

gripping her hair, I speak unkindly into her ear:
'whose whore are you?'
she replies 'yours. only yours!'
and I know she is lying, for when I am gone,
and she needs a cock to suck,
she will find one…

usurper, I boldly wear the mantle of Poet,
incinerating the tenets of classical romance
(the lacy minstrels of Byron's era would scorn me!)
out of the ashes rises the hedonist phoenix,
phallus aflame –
and I christen it Love.

so my lady is adorned in chains
slave-girl, intimate with the bliss of the lash
as she weeps the wine that will make me drunk.

when her hair hangs in sweaty cords
around her face, and her misery is proclaimed
by the welts upon her naked flesh,
only then will men call her beautiful.

I command her torment and beckon her tears
that she might realize her dream –
and when I have loved her,
she knows she's a woman.




All writing remains the property of the author. Don't use it for any purpose without their permission.
likes

14

reading list entries

3
Commenting Preference:
The author encourages honest critique.