deepundergroundpoetry.com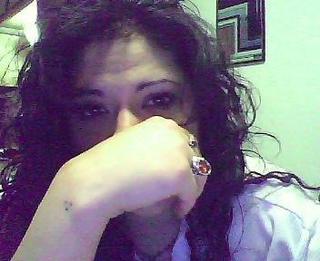 just a reminder






Living and trying,Lieing and dying.

Searching for a heart thats just like mine. No where to find 'cuz I can't unwind.My heart doesn't rest and feels as though its going to pound out of my chest... ugh..How I'm so fucken tired of even wasting my breath!! I look in the mirror and stareing back at me is fucken death! Pain is my name remembering that nothing will ever be the same. I should of been done playin' their evil fucked up games! A fight always fought for everyone fighting for the fake ass fame! I won't stand to hear another broken promise promising to to claim to be for sure this time..I will go the fuck off knocking heads off every single one of you !ONE HEAD AT A TIME! Get in line! Done playing misses nice walk all over me I thought you all knew!!IWhen i said i was through ...I MEANT I WAS TROUGH WITH ALL OF YOU!! Fuck fuck fuck been fucked by all of you now it's my turn to start fucking with you alll two!!!!!


All writing remains the property of the author. Don't use it for any purpose without their permission.
likes

2

reading list entries

2
Commenting Preference:
The author encourages honest critique.