Content Warning : Do you want to continue?
This poem contains content which some readers may find disturbing.
It is unsuitable for children or anyone who is easily offended.
YES
I am over 18 years old, I have been warned and I still want to read this poem.
NO
I don't want to read this type of content, take me back to the previous page.
deepundergroundpoetry.com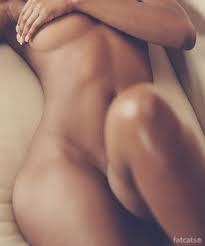 GET MINE

Not waiting for no invitation
With me you donít have to make
The first move in the bedroom
I know what I want and what I like
Want it daily no excuses
Have no time for playing shy
Want it as much as he does
Letís not waste time
Playing hard to get
I am conscious sistah with a filthy mind and high sex drive
Just want to make the bed rock
And the headboard bang
Mutual satisfaction
Giving as good as I get
We defiantly going to sweat
Private work out no need for the gym
Foreplay only a taster
Body so flexible no position missed out
We both adults engaging in adult fun
Willing to try most things once
A freak in the bedroom
Donít even know the meaning of shy
Deep penetration
Waist grinding
Mouths hungry and tasting
Hands roaming
Pussy wringing soak n wet
Winding our hips pubic area joined together
Want it so bad and good
I start speaking in tongues
Explicit words escape my mouth
And I want you to do the same
No offence taken its all fun and games
Change up the scenery and fuck in different locations
At one with nature
Natural instincts taking over
Bodies surrender
Thatís why NATURAL is my pen name
What you see is what you get no time for pretending
Raw and to the point
All writing remains the property of the author. Don't use it for any purpose without their permission.
likes

12

reading list entries

1

Commenting Preference:
The author is looking for friendly feedback.