Content Warning : Do you want to continue?
This poem contains content which some readers may find disturbing.
It is unsuitable for children or anyone who is easily offended.
YES
I am over 18 years old, I have been warned and I still want to read this poem.
NO
I don't want to read this type of content, take me back to the previous page.
deepundergroundpoetry.com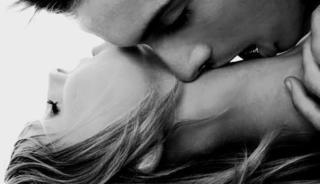 Truth Is...
His arms around me holding
me tightly to his body,soft velvety
skin on his
he tells me I'm kinky, then pulls
my hair
his lips trace down the tender
part of my neck sending waves
of enjoyment through my
body
I arch my back raising my breasts
for his mouth to suck,I like when
he squeezes them and bites my
nipples, sharp pains enter me
and drive me wild
he's a beast
His frame over me, staring into
my eyes, that look he gives me
tell's me he's hot for me
with one hand he pulls my legs
over his big shoulders
and thrusts fast into my saturated
love,
my feet curl covering both sides
of his head, his brown eyes roll
turning white,
this means he's close,
sticking his thumb in my mouth
I suck it slowly
He feels so good inside of me,
I feel him squirt, blasting my
walls, I hold him in my tunnel
letting our passion juice mix
Truth is...he's the only one that
can fuck me this good
All writing remains the property of the author. Don't use it for any purpose without their permission.
likes

6

reading list entries

1
Commenting Preference:
The author encourages honest critique.