Content Warning : Do you want to continue?
This poem contains content which some readers may find disturbing.
It is unsuitable for children or anyone who is easily offended.
YES
I am over 18 years old, I have been warned and I still want to read this poem.
NO
I don't want to read this type of content, take me back to the previous page.
deepundergroundpoetry.com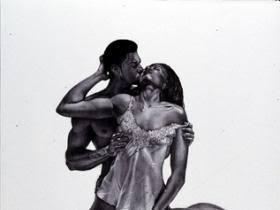 What's in store
I came home from work, still covered in dirt-
The place seemed empty, like there was no-one home, but me-
So I open the door to take a shower and hear from the bedroom, "Can't that wait for a couple of hours,"-
So I take off my shirt and drop it onto the floor and walk to the bedroom to see what my wife has in store-
I tell her that I stink and still smell like sweat and that's when she says, "That's one of the times that you arouse me the best,"-
I walk over to the bed and stand before her and she grabs my cock and asks, "Do you always walk around with a hard-on,"-
To which I reply, "It wasn't until I walked into our room and you were on our bed, ass in the air with no clothes on and a freshly shaved poon,"-
She can barely unzip my pants because of the bulge-
And when she does it flies out as if spring-loaded and hits her in the nose-
She then sits up on her knees and begins to lick the trails that the sweat has made in the dirt on my chest, while working in the heat-
She sucks on my neck and then makes her way down with her tongue till she reaches my gullet-
She kisses on my chest, all the while, fondling my balls and stroking my shaft in her hands-
She then repositions and puts my cock within her breasts and as she strokes it in between them, sucks on the head-
She does this until I cum-
Then while wiping her mouth, she says, "That was fore-play," then turns around and puts her ass in the air and says, "Please, corn-hole my bung,"-
All writing remains the property of the author. Don't use it for any purpose without their permission.
likes

1

reading list entries

0
Commenting Preference:
The author encourages honest critique.