Favorite music, bands, etc.
Trouble_Loves_Me - your name made me think of this song.

https://www.youtube.com/watch?v=QHpvlr_kG6U
Anonymous
---
Anonymous
---
Anonymous
---
had been following this thread, though silently, until now:)
LOVE & appreciate music in any form ...though been narrowly exposed to more of Tamil Cinematic influence..
Rob, Brando, All who contribute & mainly who started this thread...hats off to your musical shares

Because Music is innate & moreso in Novdember's melodious moist airs ....bursting b(l)ooming now into sudden beautiful afternoonish eve here from scorching morning suns…and because been living loving breathing music in the form of Tamil cinema numbers ..by genius composers – primarily Maestro Ilayaraja & A.R.Rahman, followed by lot others ..Yuvan, G.V. Prakash, Harris Jayaraj etc., .. here's the list of some handpicked Tamil rain numbers to drench our waiting uptaking souls:
https://youtu.be/pAzW1aNU-Dk
( "Maestro' Ilayaraja)
https://youtu.be/qfAJxAbUGNI
(A.R,Rahman)
https://youtu.be/8gds2_1I6Fk
(Joshua Sridhar)
https://youtu.be/Nz1iHi0fhzI
( Harris Jayaraj)
https://youtu.be/8-p0x-FYDTk
(Vidyasagar)
https://youtu.be/osY54GT0T_8
( G.V.P)
https://youtu.be/a9QcyIs-B9U
(James Vasanthan)
And Excuse Me my DU dearzz...Lot more Tamil Musical Riot to continue. Hope you love them too😉
Anonymous
---
NBathory said:


Thank you for sharing, I find the language quite interesting.
thank you too, my pleasure

music has no bounds.. n language seems no barrier in music.. btw Tamil is one of ( & only) classical language dating back to BC 's still used in its original form..n from which Sanskrit is derived.. that's juz some lil info on Tamil, being my mother tongue..otherwise not biased on languages ..Love is all the universal language & the need x
let poetry, music ...any form of art we engage in ..unite us all well in love xx
Long before Tamil , long before any known language
known to the general public today , was throat singing...
I know the language of the ancients , long before the sounds
on this video , and sing it on a regular basis...yet this shall do
at least for now...
https://youtu.be/GslzWvQRiJg
chanting starts three minutes in
Anonymous
---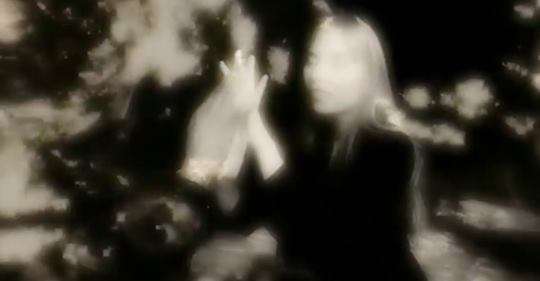 Happy Birthday, Joni Mitchell
https://www.youtube.com/watch?v=EyDnlopmrYQ&fbclid=IwAR3ZdLkkbKw6NFY2vGN1EPxAoyaLkLV8E_fKBvKTseX82JLKa3q6YHKRDm4