Next Generation Healers
EdibleWords
8
Joined 7th Jan 2018
Forum Posts: 2993
---
EdibleWords
8
Joined 7th Jan 2018
Forum Posts: 2993
---
Consider this possibility - first we had to become weak in order to become sick..l
EdibleWords
8
Joined 7th Jan 2018
Forum Posts: 2993
---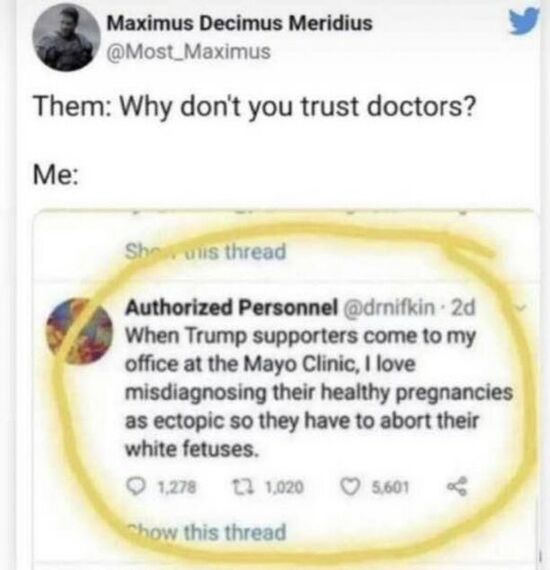 Still think they are healers?
EdibleWords
8
Joined 7th Jan 2018
Forum Posts: 2993
---
I donít recall putting this up here, before, but I have been taking copper supplements for months now and I have no more migraines!
I knew that migraines foretell a future risk of stroke, so it worried me that I had so many.
The truth is, copper deficiency is the mother of all bioweapons. You can make any disease worse that way, to say the least.
https://academic.oup.com/jnen/article/75/5/455/1822804