The Gathering Place ( Modalities of Divination )
Zenman
Mo Edwards
Joined 4th Nov 2022
Forum Posts: 16
---
Zen practice requires detachment from thought. This is the best way to save energy. Just detach from emotional thought and understand that there is no objective world. Then you will know how to be free. This is the simplicity of Zen.

Zen Teacher Foyan
crimsin
Unveiling
117
Joined 25th Jan 2011
Forum Posts: 2549
---
I am no good at emptying my mind I need a way to redirect thought...my mind never gives me peace when I sleep I dream...
Zenman
Mo Edwards
Joined 4th Nov 2022
Forum Posts: 16
---
crimsin said:
I am no good at emptying my mind I need a way to redirect thought...my mind never gives me peace when I sleep I dream...
In Zen practice "emptying the mind", just sitting, or better known as shikantaza meditation in Zen, is not about stopping thoughts, that is impossible, unless one is dead. Emptying the mind is simply not to attach to thoughts as they arise in each moment and simply letting them gently pass, for there is no thinker behind one's thinking, for the thinking is the self. Buddhism does not believe in a permanent soul or self. There is only Non-Self...it arises in each moment due to conditions and disappears in the next moment due to conditions...birth and death are swift and sure and our thoughts arise and die from moment to moment and if we pay attention and don't get attached to our past and remember that future thoughts are all imaginary, then we can find inner peace and calm. The Buddha said that we are born and die thousands of times a minute, this is what he meant by re-birth. There is no reincarnation or transmigration in the Buddha's teaching as everything is impermanent. Some schools of Buddhism, such as Tibetan Buddhism walk a fine line in this area but they are a mixture of Buddhism, Hinduism and there cultural religion of Bonn.
Shunryu Suzuki, the Japanese Zen teacher who taught Zen in America during the 60's and 70's, always told his students that Zen practice is not difficult at all, the difficult part is keeping your own mind pure. To keep your mind pure is to sit with the fundamental Zen question; Who are you? You might say that you are Crimsin, but that is just your name, a label. You may say you are an American, but that is just a geographical location on the planet Earth, another label. You might say that you are a female, but that is just your gender, another label. You might call yourself a Christian, Pagan, Jew, Buddhist, Hindu, Muslem, atheist, etc etc. Again these are just labels given to you by others; parents, men, women. They are not you. In Zen practice we keep going back to that fundamental question, who am I?
When you get a chance, look deeply into a new born baby's eyes, in their eyes you can get a wonderful moment of temporary enlightenment.
Having said all that you must remember that no-one can save you but you, no external thing or person can save you...as the Buddha said to Ananda, "We must be lanterns unto ourself."
Possibly the most famous and much loved book on Zen practice is Shunryu Suzuki's, "Zen Mind, Beginners Mind". It has never gone out of print.
Dear Crimsin, never believe anything that you are told until you experience it for yourself, this includes everything I have just said my friend.
I always tell people that enlightenment is like going to the doctor when you feel sick. The doctor diagnoses the illness and writes you a prescription and then tells you to go to the chemist and get the prescription filled. The chemist gives you the medicine and tells you when to take it, in Zen this liberating another being. The saving is up to you, you can choose to swallow the medicine, or you can choose not to swallow the medicine, the choice is yours and yours alone and has nothing to do with either the doctor or the chemist.
Peace my friend...Mo. 🙏
Ahavati
115
Joined 11th Apr 2015
Forum Posts: 13121
---
Thank you for the insightful discourse, Mo. It's precisely what this thread is for.
Ahavati
115
Joined 11th Apr 2015
Forum Posts: 13121
---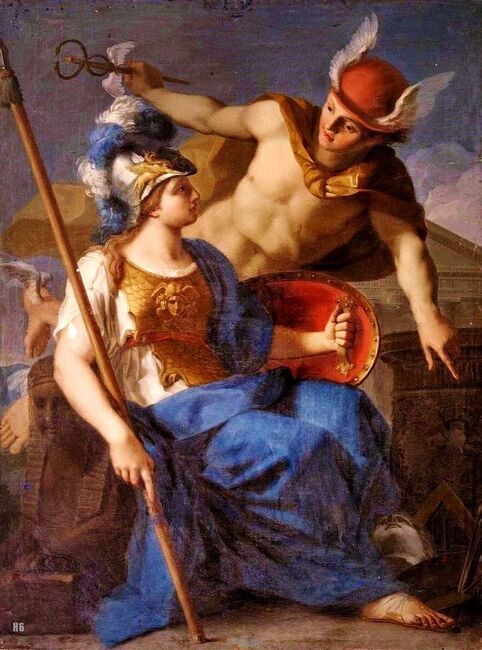 Mercury is now on the anaretic degree of Virgo and enters Libra tonight @ 8:09 PM EDT.
The anaretic degree ( 29° ) can be one of karmic completion, as it signals the end of a cycle and often considered the "degree of faith". Today we should ask ourselves if we've done and said all there is to say? If not, this can feel like giving up on something or one.
Collectively, this happens in the Sixth House, the natural home of Virgo ruled by Mercury. This is a House of duty and substance representing health, habits, service, work, and our unconscious minds. Here health and work are linked together.
Mercury excels in this house because it's the natural home of Virgo and the one he rules. Additionally, he is comfortable in the sign of Venusian-ruled Libra, who represents harmony and balanced judicial diplomacy. Here the heart and the head copulate in the throat, birthing intellectual communication.
[ Note: the sixth house is collectively. To determine what house this transit occurs in for you personally, make sure to run a biwheel. ]
Venus is also peace-loving and persuasive, while Mercury possesses a keen reasoning ability. Depending on aspects, particularly the South Node currently in Libra, the shadow side can emerge if red flags are ignored. For Libra that means fickle indecisiveness and obtaining peace at any price. For Mercury it can be quick, uncertain and often volatile action.
On the positive, if you can imagine a dreamy and intellectual conversation over a beautiful piece of art, a moving musical composition, or a just a sunset over the beach.
The goddess Athena ( Minerva in Roman mythology ) entrusted Hermes ( Mercury in Roman mythology ) with the protection of the arts. Who better to discuss such beauty than Venus, the goddess of love herself, and the curator of beauty himself, Mercury?
Image: Minerva Entrusting Mercury with the Protection of the Arts. 1762. Jose del Castillo
Ahavati
115
Joined 11th Apr 2015
Forum Posts: 13121
---
Truth.
crimsin
Unveiling
117
Joined 25th Jan 2011
Forum Posts: 2549
---
Ahavati
115
Joined 11th Apr 2015
Forum Posts: 13121
---
Aspecting the Cosmos, Thu, Oct 05, 2023:
Lives change moment to moment. How would our understanding of "As Above So Below" align if we thought to check planetary aspects when circumstances and/or emotions change.
Midmorning a dignified
Moon in Cancer square Mercury in Libra
. This is a challenging aspect portending emotional imbalance and potential difficultly expressing ourselves. This will be somewhat assuaged 20 minutes later when the
Moon trine Saturn Rx in Pisces
, presenting smooth flow and easy cooperation between our emotions and the teacher. Perhaps authority has clarified a situation or misunderstanding, or we've had an epiphany?
Early afternoon
Mercury inconjunct Saturn
. We'll be required to adjust something. Mercury oversees travel, so maybe it's a visit or appointment. It could also be our attitude and/or opinion about something or one in order to restore balance. Late afternoon the fallen
Sun semisquare Venus in Leo
, heralding irritation and/or frustration. Maybe the day or a situation didn't go exactly how we planned.
Early evening the
Moon conjunct Vesta
. The Moon loves home and family. While Vesta, goddess and protector of home and hearth, weaves a wonderfully warm atmosphere of safety and security. Vesta is that spark of light within us that never goes out, the light of hope in our darkest hour.
Right on its heels Juno in Leo will trine the North Node in Aries and sextile the South Node in Libra.
Juno is the goddess of commitment, marriage, relationships. Within the comfort of our home this evening stands Vesta and Juno—an ideal time to work on ourselves and our relationships. To ascertain patterns with clarity while cocooned in safety.
Don't allow the pesky
inconjunct between Mars in Libra and Neptune Rx in Pisces
bringing the rear of today's aspects cause us to flounder. It's simply calling for the adjustment we need to make once we've determined which course of action we need to take. Making positive changes isn't without its challenges but holds immense rewards.
Degree, Aspects, Times:
Moon: 01°CAN03'
Mercury: 01°LIB03'
Aspect: Square ( Challenging )
Time: 10:32 AM EDT
Moon: 01°CAN14'
Saturn Rx: 01PIS14'
Aspect: Trine ( Smooth flow )
Time: 10:54 AM EDT
Mercury: 01°LIB14'
Saturn Rx: 01°PIS144'
Aspect: Inconjunct ( Adjustment required )
Time 1:03 PM
Sun: 12°LIB21'
Mercury: 27°LEO21'
Aspect: Semisquare ( Irritating )
Time: 4:48 PM EDT
Moon: 04°CAN54'
Vesta: 04°CAN54'
Aspect: Conjunction ( Emphasis )
Time: 5:57 PM
North Node: 24°ARI58'
Juno: 24°LEO58'
Aspect: Trine ( Flow )
Time: 6:00 PM
South Node: 25°LIB58'
Juno: 24°LEO58'
Aspect: Sextile ( Opportunity )
Time: 6:00 PM
Mars: 25°LIB49'
Neptune: 25°PIS49'
Aspect: Inconjunct ( Adjustment )
Time: 7:09 PM
Image: Vesta and the Moon created with Midjourney
Ahavati
115
Joined 11th Apr 2015
Forum Posts: 13121
---
True Power is that over self, not others.
Ahavati
115
Joined 11th Apr 2015
Forum Posts: 13121
---
Aspecting the Cosmos: Fri, Oct 06, 2023:
Grand feminine energy at work Friday: Moon, Ceres, Pallas, Venus, Lilith, and Juno.
Overnight the dignified
Cancer Moon trine Ceres in Scorpio
. This is about deep and intuitive connection. Ceres, ruler of seasons, has just bid farewell to her daughter Persephone, who has returned to her Husband, Hades. The falling leaves could represent her tears, but the trine creates an easier release of something we know we must say goodbye to. Only we know what we need to release.
Pre-dawn the
Moon square Pallas in Libra
. Emotional challenges and potential upsets abound. We may even feel provoked, but remember, the goddess of warfare, Pallas never attacked, only defended her stance utilizing wisdom. Controlling our emotions is vital through this transit. Defend our stance wisely, not aggressively.
Midmorning
Venus in Leo inconjunct Pluto in Capricorn
. Because Pluto represents the hidden and exposes what has been developed secretly or undercover, and Venus represents the judicial process to achieve balance, something legal and political is in the wind. An inconjunct represents a required adjustment on both sides. If asked to work on a project or partner with someone who appears to be opposite of our personality, find middle-ground. Great things can be achieved when adjustments are made, and we see how much we have in common.
Shortly thereafter, the fallen
Sun in Libra will square the Moon
. Emotional challenges and self-doubt my rise. Our identity isn't in question. Belief in our ability is required.
Early evening
Lilith conjuncts Juno in Leo in the Fifth House
, the natural home of Leo ruled by the Sun, making this a powerful conjunction. This house represents creativity, fun, children, love that we freely give, romance, and speculation. Lilith represents our shadow aspects while Juno represents commitment and relationships. Directing some of that freely given love toward ourselves may just alleviate any speculation or doubts we previously had in who we are, and what we believe.
Committing to the relationship with ourselves bears fruit of progress.
Degree, Aspect, Time:
Moon: 8°CAN37'
Ceres: 8°SCO37'
Aspect: Trine ( Easy flow )
Time: 1:08 AM EDT
Moon: 10°CAN21'
Pallas: 10°LIB21'
Aspect: Square ( Challenging )
Time: 4:31 AM EDT
Venus: 17°LEO53'
Pluto: 27°CAP53'
Aspect: Inconjunct ( Adjustment needed )
Time: 8:49 AM EDT
Moon: 10°CAN21'
Pallas: 10°LIB21'
Aspect: Square ( Challenging )
Time: 4:31 AM EDT
Sun: 13°LIB02'
Moon: 13°CAN02'
Aspect: Square ( Challenging )
Time: 9:47 AM EDT
Lilith ( Natural ): 25°LEO25'
Juno: 25°LEO25'
Aspect: Conjunction ( Emphasis )
Time: 6:25 PM EDT
House: Fifth
Image: At the First Touch of Winter, Summer Fades Away by Valentine Cameron Prinsep
Ahavati
115
Joined 11th Apr 2015
Forum Posts: 13121
---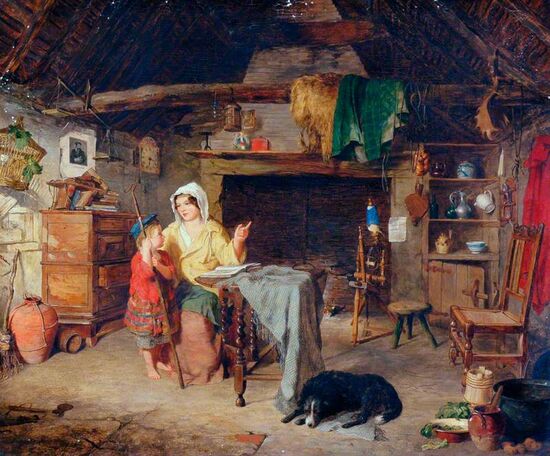 Last Quarter Moon in Cancer @ 9:48 AM EDT, collective 9th House, Scorpio Rising.
With the fallen Sun in Libra, there's very little fire or grounding and a heavy dose of emotion balanced with Air ( Libra ) with this lunation. The 9th House is the natural home of Sagittarius, ruled by Jupiter. It's a house of aspiration and life. It represents the higher mind: philosophy, religion, and our superconscious.
[ Make certain to run a biwheel to determine your personal house during this lunation. ]
The Moon is dignified in Cancer, the devoted and intuitive maternal who nurtures home and family; thus, devotion, sensitivity, and patience are enhanced. With Scorpio rising, there's an added depth or emotional protectiveness to this lunar phase.
Clutter-clearing is also highlighted, as the last quarter phase is a time of release, finishing up old business in preparation for the New Moon. This clearing includes our physical and mental habits/thoughts as well as our environment. It's a wonderful time to prepare for or strategize how we want to accomplish something so we can hit the ground running with the New Moon.
Just as autumn teaches us how to let go in a falling leaf, it's also time for us to let go of old habits, patterns, whatever prevents us from moving into the future. If this is a repetitive pattern is something we can seem to let go of, then we should dig deeper to discover the root of our attachment. Yanking a weed from the ground will need repeated if the roots aren't removed.
The Moon controls the tides of the largest bodies of water on our planet. To think that we, who are 70%+ water, are not affected is an oversight. The Lunar cycle and seasons are a perfect way to mark time rather than one long continuous tick around the minutes, hours, and days. Once you begin to recognize the repetitive patterns of the seasons and their subsequent inclusions such as observations and holidays, you'll begin to associate how they affect you with a clearer understanding.
Becoming attune to the Moon will actually become a natural way for you to plan out your intentions and the subsequent pathways to follow them to fruition. With this lunation occurring in the 9th house of life and aspirations, it's a perfect time to develop a plan for what we want. Regardless of what the heavens look like from Earth, or how our lives seem to be on hold at times, one thing remains true above this ever-changing atmosphere: the Moon remains in perfect sync with her cycle.
When we understand that, we understand we are never stuck or stationary despite feeling such. On the contrary, we are ever evolving with the power to change our perspective with a single thought.
There are aspects this Lunation is making that I outlined in today's energy update, so please refer to them and their times for clarity on any emotional upsets or unexpected events.
The Ettrick Shepherd Boy Receiving His First Impressions from His Mother
by George Washington Brownlow (1835–1876)
Ahavati
115
Joined 11th Apr 2015
Forum Posts: 13121
---
Aspecting the Cosmos, Sat, Oct 07, 2023, EDT:
Look your challenges in the eye.
Overnight,
Mercury in Libra squares Vesta in Cancer
. Potential miscommunication in the home. A few hours later the dignified Moon in
Cancer sextile a Taurian Uranus
. An opportunity to break free or pursue a dream or desire is awakening within us. A little over 30 minutes later a fallen
Sun in Libra will inconjunct Jupiter in Taurus
, requiring an adjustment between ego and expansion. Don't allow pride to hold us back from breaking free to pursue that dream.
Late morning the dignified
Moon will trine Neptune in Pisces
. Harmonic flow. The danger here is indolence and not taking advantage of the energy. Neptune influence swings spiritual or escapism. Nurture intuition's lead.
Early afternoon, dignified
Cancer Moon square detrimental Mars in Libra.
Mars is nearing the anaretic degree and anxious to transit home into Scorpio, where, after 14 months, the full brunt of his power can be wielded. Challenges around emotional energy. Fatigued. Repressed. Listen to our bodies—Rest don't resist.
Lastly, midafternoon the
Moon is going to oppose Pluto Rx in Capricorn
. This is an emotional tug-of-intensity that can end in total destruction or transformation. A past issue could rise to haunt us. Something hidden becomes seen. Awareness is our greatest tool. Utilize it to restore the balance within us. Don't panic. Don't hide. Look whatever it is in the eyes.
Degrees, Aspects, Time:
Mercury: 04°LIB08'
Vesta: 05°CAN09'
Aspect: Square ( Challenging )
Time: 1:10 AM EDT
Moon: 22°CAN27'
Uranus: 22°TAU27'
Aspect: Sextile ( Opportunity )
Time: 4:22 AM EDT
Sun: 13°LIB50'
Jupiter: 13°TAU50'
Aspect: Inconjunct ( Adjustment )
Time: 5:04 AM EDT
Moon: 25°CAN46'
Neptune: 25°PIS46'
Aspect: Trine ( Flow )
Time: 10:58 AM EDT
Moon: 27°CAN00'
Mars: 27°LIB00'
Aspect: Square ( Challenging )
Time: 2:25 PM EDT
Moon: 27°CAN53'
Pluto: 27°CAP53'
Aspect: Opposition ( Awareness )
Time: 3:11 PM EDT

Image: Young Woman Reading by Peter Philipp Rumpf
Ahavati
115
Joined 11th Apr 2015
Forum Posts: 13121
---
They are almost coming to visit us!!
( Ya casi Vienen a visitarnos )
Ahavati
115
Joined 11th Apr 2015
Forum Posts: 13121
---
Aspecting the Cosmos, Sun, Oct 08, 2023: Today's challenges require us to rely on intuition, compromise, and to face the truth.
Midafternoon the Leo Moon will square Ceres in Scorpio. Ceres has just released her daughter, Persephone, back to her husband, Hades, in the underworld. Emotions run high this afternoon, but the promise of Scorpio is regeneration through death as reflected in the seasons. All we need do is believe. Late afternoon the Moon will sesquiquadrate Neptune Rx in Pisces, producing abrasive reactions. Touchiness. Sensitivity.
During the 6th hour, Moon sextile Pallas in Libra. Opportunity abounds. Pallas is the Priestess of home and hearth, guardian of that sacred flame within us. Emotional harmony within heart and home.
During the 9th hour, a detrimental Mars in Libra squares Pluto Rx in Capricorn. Pluto is transformative and reveals that which has been hidden, be it secrets or covert operation. Libra seeks justice and balance from confrontations and power struggles. Don't get lured into drama. Compromise is achievable.
During the 10th hour, the Moon square Jupiter in Taurus. An emotional Lion and a stubborn Bull face one other. Challenging situation: fight or stand our ground. One is detrimental while the other promising. Heed our intuition when challenged.
During the 11th hour, Neptune Rx inconjuncts Lilith in Leo. Adjustment is required here regarding a denial. Face the truth and come clean - especially with ourselves.
Degrees, Aspects. Time:
Moon: 09°LEO42'
Ceres: 09°SCO42'
Aspect: Square ( Challenging )
Time: 2:55 PM EDT
Moon: 10°LEO44'
Neptune: 25°PIS44'
Aspect: Sesquiquadrate ( Abrasive )
Time: 5:02 PM EDT
Moon: 11°LEO31'
Pallas: 11°LIB31'
Aspect: Sextile ( Opportunity )
Time: 6:37 PM EDT
Mars: 27°LIB53'
Pluto: 27°CAP53'
Aspect: Square ( Challenging )
Time: 9:04 PM EDT
Moon: 13°LEO39'
Jupiter Rx: 13°TAU39'
Aspect: Square ( Challenging )
Time: 10:55 PM EDT
Neptune Rx: 15°PIS44'
Lilith: 25°LEO44'
Aspect: Inconjunct ( Adjustment )
Time: 11:17 PM EDT
Image: Deepest of Truth by Satyabrata Adhikary