Content Warning : Do you want to continue?
This forum post contains content which some readers may find disturbing.
It is unsuitable for children or anyone who is easily offended.
YES
I am over 18 years old, I have been warned and I still want to read this forum post.
NO
I don't want to read this type of content, take me back to the previous page.
Blendology Poems [ for 18+ adults ]
Skip Those Dishes Poem By Tenderloin (Production By SKC)
SweetKittyCat5
Go To Page


Skip Those Dishes Poem By Tenderloin (Production By SKC)

I had to leave them in the sink,
the day's preoccupation
takes center stage

Lighting a scented candle
I remove my pants
and hesitate to put anything else on

I feel your energy near,
I've felt it for days
stroking my cock
to be ready

I close my eyes
and the whispers begin,
delirious suggestions
that spike my focus on you

Materializing in this room,
that sheer dress
accenting every mound and nook

You know I've been lonely
and you've travelled dimensions
to cloak me in the compassion,
of those soft arms

Those lush lips
of pure painted passion
meet mine
and we both feel it

I part your legs
and you tug my underwear down
to release my bare prick
into the guidance of your hand

Working the inches
and bending
to plant a kiss
to the tip

I rise your dress,
and the drizzles of caramel
catch my eye
in the dim light

My tongue has no chance
but to divide you
and draw more
to my famished mouth

My primitive hands
travel you from top to bottom
catching a pert nipple
in my teeth

I am pulling you to the floor
positioning myself cross-legged
to get us thigh to thigh

Oh...that sound that escapes you,
followed by my name,
fuck that gets me every time

Neither one of us seems to be in control now,
exactly the way I like it.

Based on the poem
Skip Those Dishes
by poet
©2021 Tenderloin


Mini-Production Brought To You
By
Another K Production
eroseternal said:
Wow . . that was a euphoric read for me at this moment . . . thanks. Watch what happens next.
Well good morning to you and thank you my poet for such a riveting comment on such a gift of words. However, I must give much poetic respect to DUP's poet Tenderloin for allowing me to bring his beautiful musing into a state of what my vision inspired. I am wishing you a prosperous weekend
Uninhibited Ecstasy
Honey Laden Heated Walls
Create that vacuum like Suction
The way you Clutch and Grip
Folds Glistening with that Sweet Drip
Just waiting for my Godlike Tongue to Sip
From your Overflowing Fountain of Love
Paying careful attention to
Tingly Swollen Clit
Hearing you Moan as fingers slowly shove
Applying perfect pressure to GSpot above
Gliding In Sliding Out in Perfect Rhythm
To our Intense Passionate Melody
Aching for release in Uninhibited Ecstasy

Tightening Pulsations
Out of Body Sensations
Spastic Gyrations
Flooding of Heightened Anticipation
Unconfined Submission
Beggingly Moaning for Permission
So that you will Erupt to Fruition
Leaving your Body, Mind, Soul
In an exhausted condition
Only to delicately get back to work
Cause Daddy's Nowhere near
Finished with the Delicious
Thirsty likes of you...
The End.

(Well not really, we're just
Getting started)
Written by Penguinphile
Go To Page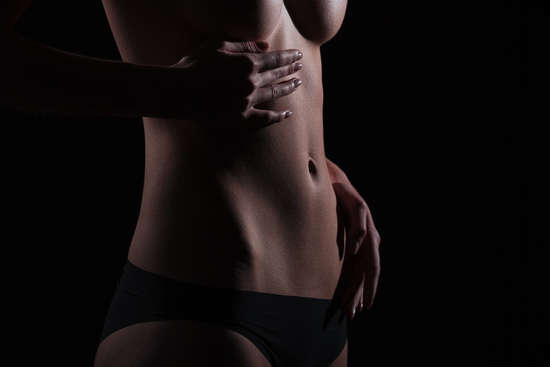 Mm.. How Sweet That Honey Is
Honey Laden Heated Walls
Mm... you are talking my trickling dialect for your tongue to catch it all
Create that vacuum like Suction
My eyes closed waiting for that butter rum eruption
The way you Clutch and Grip
Sss.. palming your head, making love to your face, yes, taste my carnal gift
Folds Glistening with that Sweet Drip
Gyrating with each tongue slip
Just waiting for my Godlike Tongue to Sip
Oh, sweet mercy, in and out, creaming the tip
From your Overflowing Fountain of Love
Breasts squeezed my purrs soaring as a flying Dove
Paying careful attention to
Back arched, pushing your head into my soft folds, you overdosing off my sensual food
Tingly Swollen Clit
My thighs imprisoning the sides of your face with every lick inflict
Hearing you Moan as fingers slowly shove
What a weakened feeling if there ever was
Applying perfect pressure to GSpot above
Oh, this has to be love
Gliding In Sliding Out in Perfect Rhythm
The feeling of your poetic pleasure is close to as living it
To our Intense Passionate Melody
Oh yes, just let this be
Aching for release in Uninhibited Ecstasy
Mm... you gonna make me climax before you end your wicked tease
Tightening Pulsations
You tongue to my pussy to my anus, oh God you got me breathless from your ministrations
Out of Body Sensations
You have my body on the sweetest feeling of rejuvenation
Spastic Gyrations
Sending me over the edge with all these overwhelming sensations
Flooding of Heightened Anticipation
The lust I have for you goes beyond any fetish or adoration
Unconfined Submission
This is what wet pussy feels like when its young and in mint condition
Beggingly Moaning for Permission
My nails indenting your back, legs wrapped around your ankles, needing you to complete me as I'm wishing
So that you will Erupt to Fruition
Oh.. that it's such pleasure when you I make you cum, and during the 69, on your tongue you taste that silken butter rum
Leaving your Body, Mind, Soul
Yes, loving the way you please this sultry French Creole
In an exhausted condition
Mm.. you make me feen for you when your tongue is inside me on its own expedition
Only to delicately get back to work
My scent drives your wild, it makes your erection even harder when I bend over and twerk
Cause Daddy's Nowhere near
Smack those jiggling buttocks and dream about me my dear
Finished with the Delicious
I know when you told me to disrobe, something was suspicious
Thirsty likes of you...
Got my cunt soaking in its sweeten pool with every reminisced groove
The End.
I do love the way your oral fixation inside me blends
(Well not really, we're just
Getting started)
(My rose covered bed is ready- the next time
you can lick my body wholehearted)
You have been softly blended my poet, and thank you. sincerely. I will add this whispered serenade to my Blendology Forum
Anonymous
---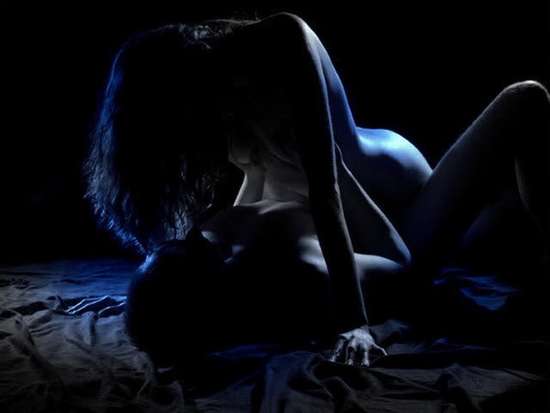 Penguinphile said:
That made me so hard I had to jack off imagining you. )) Ohh!!! You stir the beast inside me. You raised the bar of it.
Mm.. I do so hope that sultry mental image took you over the throne of physical joviality when you were circle jerking your family jewels and grunting aloud in your royal bedchambers my poet.. and thank you for allowing my surrendering to please you while softly blending with this Queen B
Anonymous said:
<< post removed >>
Thank you my poet.. shh.. come and lie down with me
Lift my knee as I turn onto my back, my soft folds let your fingers tease
Slid my anklet off my leg
As we succumb to passionate love drops of paradise as we lay in this bed
And thank you for the compliment for the poem and much respect for the recognition of the collaborative mini-production
eightmore said:
OMG What a fucking, sucking, clit licking wonderland!!!
I have to give the reverence and poetic respect to Penguinphile his words were simply amazing to blend and they mentally seduced as they stood on their own.
I sure he thanks you as well as myself for the lasting support within my Blendology forum...
Related submission no longer exists.
https://deepundergroundpoetry.com/poems/420473-window-of-my-mind/
There is no other poet who could write the darkest fantasies, from the gift of gore to the seducing to allure, quite like none other than DUP's Dark Knight
Touching my shadow
Lifeless silhouettes dance in the calling of night, trapping aghast souls within its grisly gallows
Through the window
Blood shall spill, organs begotten as dissected pricks of spindle pagans, gypsies dance of its kindle
Of my mind
Soft wind blows festering wickedness as sands of time
Feeling a breath of life
Echoes from the grave, restlessness wallows in unearthed strife
Of the air that I breathe
Hands reaching through the soil to find forgotten peace, the undead walking upright to find vessels to inhabit for relief
Free from the chains
The hollowed remains tasting the acid rain, brain dead, immortally of the insane brings evil and systematic pain
Blue moon of words karaoke
Shrouded secrets, given by the Illuminati, the Freemasonic, to the 33rd degree, unlocked for eyes to decipher and foresee
Listening to the silence
Reborn souls stand on the altar of ghost past or good intent never to earthly commence, vile by two-edge tongues will dispense
Of flowers born
Hear the harkening of the trumpets sauntering the beast to rip into fate, trickery of a destiny only to be torn
With the needle of the thorn
Unenlightened crowns to assuage the children of the corn, loyalty to annihilate of its malice scorned, to the Fallen Archangel's horns
Sweet nectar of prosing rose
Be vigilant in your journey, quick on your toes, bitter supremacy soars in disdain with life circling vultures and crows
Touching my shadow
To hell of the demised, by the marked forehead, marching to the lake of fire like branded cattle
Your beautiful musing spoke of a hidden worded Haitian language to take notice my Dark Knight, you have a rare gift, there... And I will add this to my Blendology Forum as well
Mm.. Surrendering To A Tasting Invasion
Tell me you want to ease inside me once again,
Getting you addictive to my scent, the contour of how we blend into each other before passion even begins
To taste the silken motion of me while your erection slides in and out my creamy love potion
Mm... can I sit on your face, please
Oh yes, papi… pull back my soft folds... sss… just nurse on my clit as the tip of your tongue appease
You got my hands planted on the sheets locking you deep inside me

Scooting backwards to give you that silken snack
Let me take advantage of you while I have you on your back
Mm... up and down your dick tip, my cunt kisses the width.. just a little gyrate to please as my movements drift
No, take your time handsome, no rush … I want you to feel my gush as you tap my g-spot beyond that slam, bam, thank you ma'am
Should I inch between your hairy thighs, palm you up, kiss all over the tip, lick off that clear taste
Oh yes.. and I do love when a man shows me he can't wait
Opening my mouth for the width of your ram
At... at… keep your eyes open .. I'm not over there ,.. can you feel the lust in the air …. baby here I am

Sss... oh sweet mercy I love to hear those manly sounds
When my tongue is under your balls… then lifting them up, holding your arousal the sagging skin as my mouth eases back down
Palming the top of my head, thrusting deeper to the back of my throat... into my face you softly pound
Mm… reaching downward, your thumb and finger play with my hanging breasts
Lifting my imprisonment, raising up, sliding your elongation between my cleavage, my lips licking off the sticky tip, you keep me so wet
Sandwiching my mounds together coveting the gripping effect,
Your head thrown back... you loudly grunting, 'oh fuck yes'
You thinking about if I'm going to let you all up in this creamy south
Making you feel even better than using my mouth

Lifting me up
Hurrying, holding your dick, straddling you, your hand fishing for my pussy hole
Tasting your fingers where my juices has not consoled
Easing your throbbing girth up in my dewy tighten passage where desires has lead
Kissing a nipple, my tongue, dragging under your chin to your lips
That beard... mm… yes stick a finger in my ass while I circle my hips backward and forward, coveting your lips
Your chest wall smashing my tits
Oh you feel so good inside me, with your hungry thrusts and uplifts

Pounding me without mercy, baby slow down, you got me breathless.. don't make me cum
Palming the sides of your face, my tongue to your tongue
Mashing down on my spine
You wrapping those burly robust thighs under my buttocks
Giving it to me with each plummet of your hard grinds
Yes… oh you want me…. prove it
Oh baby.. my trickles telling me you loving all up in this
Oo..oo.. oo.. don't.. you.. dare... move
I feel your pulsating as I try to keep up with your groove

Dragging my face downward giving me a passion mark
Oh... your loving is like a drug I can overdose in the dark
Mm... oh…baby… I'm climaxing.. my moans following
Holding my pelvis to your groan, kissing me, the taste of my mingled pussy juices mmmm... I'm swallowing
Oh… yes.. yes. yes...
Walk away before you make me tenderly melt
Then flavored cherry ice clubs as they seep on your tongue like butter rum cum
Honey, and satin blindfold comes next


Written by SweetKittyCat5
Go To Page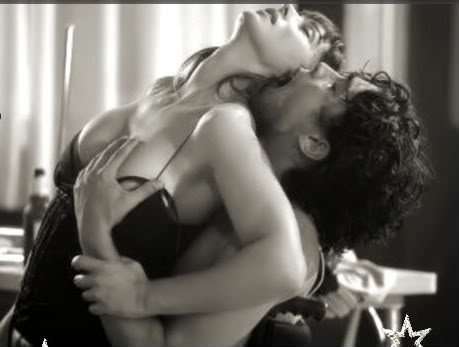 Mm.. I heard a good feeling is fair play, but when Poet Eightmore places his erotic dipping into the creamy mix.. fireworks are known to happen
You've done it Once Again
Answering SKC's "Mm..Surrendering To A Tasting Invasion
I see me in your poetry. It's my desire to smell your scent,
My hard cock stroking in and out, into outer space we went.
Your Creole cunt is on my tongue, it's creaming with desire
Your mouth has taken my whole length and lit my fucking fire.
You turn around and settle down, around my length and girth.
Put your kegels into practice, squeezing me for all you're worth.
My breathing is more labored, you can hear my manly groans
I suck the nipples on your breasts, listen to your screams and moans.
You're pivoting and circling around my fucking pole
Your hot vagina twitching as I'm thrusting in your hole
Your butter rum is flowing. I can feel it on my balls
As my penis keeps on pumping in your hot and moistened halls
You dig your nails into me, as you feel my pulsing cum
I reach between your grinding cheeks, put a finger in your bum
You respond by shooting, your hot honey on my chest
As I fill to overflowing, my orgasm, in your nest.
Hope you don't mind the liberty I took to bring your poem along
It's what prompted me to write this as I'm playing with my schlong
The words you write encourage me and make me want to sin
The proof is in the following. Mmmm... you've done it once again
Skip Those Dishes (Entwined Part II)
SweetKittyCat5
Go To Page
What a way to tenderly blend minds and uphold the spirits of hearts.. mm.. such soft passion in that imaginative rapture is always good for the soul
Softly caress my tender skin
Echoes of melodies we feel from the touch of reminisce
I feel the scent, the longing in your passionate heat
Drowning my heart in the depth of your aura
Entwined souls we blend to outlast
Soothe me with thrashes of raptured pleasure
As you sink into my silken pleasure
Enfold me in your whispered desires
Lay my soul down and ravish me throughout the sands of time
Like a fluttering Moth to your alluring fire
Mm.. consume my heart, my mind
As you taste the sweeten cove of my Chi
In the hushed whispers of the night
Branding me with rapture, desires, lust
Without a doubt my love you leave me breathless
In the beautiful aftermath of the need
Transmissions Not So Distant (By Tenderloin)
He feels the pull
tugging at the base
in the absence of anyone
but her spirit
guiding his energy
to spike in the excitement
at the thought of her
thinking of him
that pleasing pressure
building in the containment
of his attentive member
she's painting the sky
in pornographic luxury
he sees them in mirrors
naked and entwined
by the cerebral seduction
expertly versed
in igniting every sense
without a single touch
he thinks of her
allowing her fingers
to stoke and to stroke
this awareness
into a transmission
that can reach him
in a realm co-created
by desire and safety
and an abundance of delight.
Mini-Production brought to you by
Another K Production

Based on the poem
Skip Those Dishes
by poet ©2021 Tenderloin

Entwined Part II
Based on the poem
Transmissions Not So Distant
by poet ©2021 Tenderloin

Skip Those Dishes (Softly Surrendered Part III)
SweetKittyCat5
Go To Page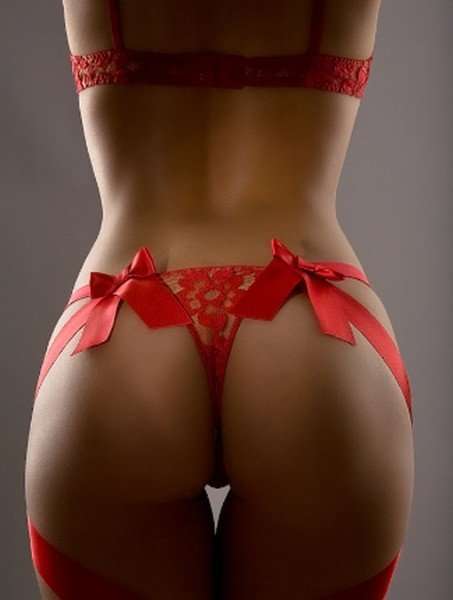 Mmm.. The Colour of Red Never Felt So Good Against The Skin
Red Is The Colour
Defenseless and attuned
to the vibration,
penetrating the day
a whisper
"meet me"
He skips the shave,
knowing she prefers a little texture
Summer's heat
hangs around
and he decides simplicity
will only highlight
the tone of her preferred attire
Rolled up sleeves
of a basic white dress shirt,
and a thin, black dress pant
She likes to see his curve,
the one pronounced
in anticipation
of these evenings together
Passion swells to the vision
of her tucked
into that red dress
amply displaying
every mesmerizing feature
Skipping dinner
preferring to lock bodies
into that comfortable serenade
of a private room
in the corner of an amplified city
Gracing her lips to his
transferring the colour
like blush to his skin
A firm hold to her hips
cheek to cheek
and back to searching mouths
that delight in the winding tension
Smoothing her palm
against his protrusion
working the fabric of his pants
into solid standing
Turning her around
and moving with her
responsive sway
edging her dress
above thighs
higher still
to bathe
him the glory
of her supreme bottom
perfectly separated
by that red strand
forming into a thong
Hooking his finger
drawing it away
to let her feel
the cool air
before pressing
his length
inside
the syrup
of her seductive yearnings
Moving with him
hands move
up her torso
to breasts
pressing them together
before one hand
reaches further to
carefully hold her throat
Gyrating against
each concentrated drive
she coaches him
deeper into
her core
her moan
beckoning
the urgency
to engage
in this primal
display of attraction
Always crucial
to be on time,
to conduct such evenings
blurring the outside world
and purging the stressors
to lie together later
sedated and connected
instead of squandering
precious hours
to simply get there
A reversal of rituals
far more nourishing
than tradition,
and always allowing
time for just
a little more
Skip Those Dishes (Softly Surrendered Part III)
Based on the poem
Red Is The Colour
by poet ©2021 Tenderloin

Mini-Production Brought To You
By
Another K Production
Battle Ax Poem By Adagio (Production By SKC)
SweetKittyCat5
Go To Page
They say everyone has a dark inner side ask Poet Adagio, he may tell you differently that is until you cruise into his mind

Battle Ax Poem By Adagio (Production By SKC)

Hauntings of my shadows
brings back memories
of my obituary
etched in tallow
like a candle in the wind
dripping sorrows
of my sins, whispering...
God! blade the Queen
Of remission and stagnation
and eternal damnation's new rein
in shafts of remindful lavatories
behind shadowing's of tearaway's tears
a lonely candle of talon flame
veiled in darken widower weeds
wed to the hourglass of dusk
Inglorious to the sweetness of the wine
of which I bring shame
and eternal damnation's new rein
dripping poetic battle-ax acorn
tethering dredgers for starlings
playing horsemen to twilight
listening to the dark night falling
from the pantry of my larder
dripping poetic battle ax acorn
Mini-Production Brought To You
By
Another K Production

Poetic Words Of Inspiration
By
Poet Adagio