Content Warning : Do you want to continue?
This forum post contains content which some readers may find disturbing.
It is unsuitable for children or anyone who is easily offended.
YES
I am over 18 years old, I have been warned and I still want to read this forum post.
NO
I don't want to read this type of content, take me back to the previous page.
Blendology Poems [ for 18+ adults ]
All's Fair In Love And War When It Cums To A Seductive SweetKittyCat
SweetKittyCat5
Mm.. as the softness of the moon softly glows
Desires and French kisses as the tongue slowly begins to roll
Down.. down baby.. oh sweet mercy legs linking around your neck
Sniffing and then licking up and down my pinkish wet
On the rip of your tongue
Tasting the sweeten butter rum
Casting and beguiling as hearts swoon in greet
Drips of passion, silken ecstasy, in the creamy feast
Oh yes, right there, back arched, clenched sheets
Savoring the flavor
I do admire any serenade when it pertains to the moon, and very nicely stated my poet
Thank you kindly Poetess. *ahem* I can see you like a serenade when it pertains to the moon. 😉
Gyco (Mr. Write)
Moonbeams over velvet slowly sinks lovingly into the deep
Feel the waves as the tiny dancer spins in pirouettes
Ebb and flow of the rising tide, parted skies begin to weep
Breath of the wind resembles trembling silhouettes
With the lure of its fragrance your body yearns for sweet me
How amazingly it tastes so let me incite your petals of silk
I will roam your scent until your shivers are intimately free
Dew awakened by my exquisite embraces, sticky sweet is your milk
Wild surges of the desired flavour, I savour the sweet wine
On the cusp as I stroke the yearning canvas with the brush
My vision nuzzles your heavenly velvet as I slowly dine
Fingers clutch, body quivers as my mouth swallows your gush....
SweetKittyCat5
Oh sweet mercy, how sweet it is for you to asunder my Creole thighs
The stars are out, the moon sits high in the sky
Leading me to soft patch of moss, you watch me slowly undress
As you get down on your kness, fingering, then tasting the moistness of my creamy ingress
Mm... yes, lifting my leg
Tasting my skin, what a prefect way for a poet to be fed
Kisses to my clit, taking your time to please me, you love to hear me beg
Oh… yes, pulling back the veil of that soft pearl
Snaking the tip of your tongue inside as pleasure unfurls
You have my knees buckling, moaning in the space of time
My Brazilian waxed mound gyrating on your mouth then to your lips a gentle grind
Oh papi … oh papi… don't move
Pinching my nipples, my essence seeping with your tongue groove
Closing my eyes, surrendering to your oral lapping
My body shuddering, palming my buttocks pulling my hips inward, loving those squishing sounds as you're sapping
You grunting your hunger against my pelvis while swallowing my butter rum midnight surprise
And we are not remotely done my poet
Making love to me upon the bed of Mother Nature until sunrise
And yes... I am the moon, therefore taste me on the wind.. on that licky sticky note, enjoy your evening my poet
Gyco (Mr. Write)
Sweet sassy mollassy!! Damn I love to eat Cajun....😉👅😽
Thank you once again my Tomcat for your poetic serenade, Now that is what I call making love to Da Moon
Anonymous
---
Anonymous
---
uncertainty
One day sunshine one day rain
This weather drives me insane,
Nothing sure and nothing set
Like a gamble in some bet,
The one thing that is sure
Which forever will be pure,
The reflection of that spirit
To be enjoyed without a limit,
The simplicity of that soul
With no weight but takes no toll,
But still keeping me entrapped
Round your finger always wrapped.



Written by joeborg
Go To Page
https://youtu.be/W-w3WfgpcGg
The Only Uncertainty In Life Is To Miss Out On This Great Poet's Beautiful Serenades

One day sunshine one day rain
I've blessed you with wings my love to fly against the grain
This weather drives me insane
As they say life without an umbrella is surely to bring the brevity of pain
Nothing sure and nothing set
Yet, with shelter, one is bound to get wet
Like a gamble in some bet
The meaning of love, life , is to masterfully play the hand you've been dealt
The one thing that is sure
Rapture and ecstasy, and my slow honey pour
Which forever will be pour
Mmm.. the only way to lure
The reflection of that spirit
Is what you have endeared and never quit
To be enjoyed without a limit
Its the merit of what you put into it
The simplicity of that soul
Such a beautiful return when you earthy console
With no weight but takes no toll
Keep your mind intact, and allow your heart to spiritually patrol
But still keeping me entrapped
Ahh.. that is the beauty of life my love, you learn to snap back
Round your finger always wrapped.
What better feeling for a sweetkittycat than that
I am just passing through on my way to find a arched rainbow...take care, you🐾🐾
I do not own the exclusive video rights or accept any monetary credits to the song It Will Rain by Bruno Mars or the right to the displayed videos of his likeness. This video is primarily used for entertainment and that is the only sole purpose for its usage.
Creole Honey (Poetic Collaboration With Poet Gyco (Mr. White)
Dinner done, you lay on the couch, from under you dress rises a knee
I smile and ask what's for dessert, you giggle and ask, "How about me?"
I lean in close to kiss your eagerly waiting ruby red lips
and to caress your smooth thighs with my warm fingertips  
    
My hand floating down my body palming your hand  
Parting my thighs, moving it to the ingress of my cunt    
You propel your finger inside my creamy abyss  
Wiggling it, withdrawing, and then tasting of its saturated residue    
   
Dress now on the floor and your lipstick smeared all over my face  
I take a nipple in my mouth while my hands explore familiar places  
Glistening tits from my saliva trail, warmth of skin on skin  
An hour long body massage before the pussy game begins  
   
Pillowed elbows supporting my head as you reach over for the massage warming oil  
Mm…squeezing the stimulating gel onto the back of my legs    
Your hands never felt so good meandering up my thighs    
You lean down and kiss over a buttock, dragging the tip of your tongue slowly up my spine  
Moving my curls aside, whispering in my ear, "I take your breath away"    
   
Goosebumps on your flesh as I trace your every curve  
my mouth and hands linger in the low spots, tingling every nerve  
on your stomach I pull the lace back to tongue your brown daisy  
Mm… you know that feels so good  
I can smell the steam from your sex and it's driving me crazy  
   
Oh mon amour tu me fais me sentir si bien  
Oh baby… moving my buttocks in a reverse motion    
You hoist my hips, I'm now on all fours  
Palming my hips, tenderly biting a buttock… then licking over my crimson turned skin  
Your hardness moving aside my panties
Parting my butt cheeks, sniffing the calling of your lust, then a quick lick  
Asking me to turn over  
   
My finger slips below in between your warm, fragrant cinnamon thighs  
where your pussy weeps and you look on with fuck-me-eyes  
a river of creole honey flows through lace panties from your waiting mound  
Sliding the crotchless flimsy material down your legs, a tongue flick between your crevices elicits a satisfying sound  
   
Parting my legs even wider, licking my lips, eyes lowering  
Pulses quickening needed you to complete me  
Taunting me with each taste of my skin  
Each touch, having me beg you to ease into  
You scent lathing my body    
   
My warm breath on your clit, a lingering French kiss of your pink slippery slit  
and your legs open as wide as they can, two fingers slide in, a perfect fit  
a practiced brush pushes back the hood of your waiting pearl  
your fingers grab my hair as my tongue starts to slowly swirl  
   
Oh…God tu me fais besoin de toi avec une faim  
My back flapping, uplifting my lips  
You cupping my buttocks, drawing my pussy up to your mouth  
Smashing my breasts together, then licking over a nipple  
"Oh, you gonna make me climax for you,"    
The tip of your tongue thrashing deeper inside my moistened snatch  
   
My chin is slick with nectar as one finger pushes into your ass  
writhing, my head clenched in your thighs, your back arched with class  
your body quivering  as your orgasm ripples on the tip of my tongue  
you unclench sheets and smile, it's only one verse of this song sung  
   
Oh sweet mercy, I'm panting, breathless  
My body continuing to shudder, you spit at my downy hairs, then kiss my sensitive pussy lips  
Burying your nostrils in my seeping trickles  
The taste of me drooling down the side of your mouth  
You wipe your chin down and stand  
   
The tip of my swollen cock in your face, mouth parted, I'm in your hand  
your shiny tongue stretches out to lick and taste my precum strand  
you hold your legs high in the air, legs parted and ready for my breach  
you guide me in as I press gently into your warm sticky peach  
   
You retreat the tip of your girth placing your bent elbows under my legs  
Pounding my buttocks to your groan over and over again  
Leaning my hands backwards gripping the brass headboard  
Your mouth trapping a nipple taunting the peak  
The harder you suckle the harder you hammer into my butter rum chasm  
   
We share a long deep kiss as I slip in all the way, deep down inside  
got a rhythm going as your hips fuck me back on this slippery ride  
pleasing screams of, "Ummm yeah, fuck me!" bed rattling, pussy gripping, bodies humming  
your spine curved as I plunge your depths and we both start to cum  
   
Oh Gyco… yes.. yes scratching your back, clenching you tighter  
You find my lips, mm... my vaginal passage sill gloving your pulsating erection  
Getting high from the sensations of blending your pearly release deeper within the essence of me  
   
Yanking my arousal out  
On your knees in front of me, our bodies dripping lust  
Opening your mouth, rolling the tip around your lips  
Tasting your dewy secretions  
Your tongue working its magic as I get ready to bust again  
I stretch your throat with my throbbing stick    
   
My mouth and hand working up and down in union  
Loving your pleasurable grunting sounds  
My head palmed, your head bending backwards  
Feeling the squeeze of your manhood, and then the jerk  
Mm... let it flow the eruption shoots into my open mouth, I swallow every drop of your pearly flow    
   
I do love when we softly blend under the covers, whereas, you do keep me purring
Written by SweetKittyCat5
Go To Page
Mm.. thank you my Tomcat for the pleasure and whispered words to my ear...
queen bee
let me show you my latin script
making sure you're relaxed
I anchor you in firm and gripped
kissing your thighs anticipate sexual acts
there's a lot written on my transcript
controlling myself as my hunger attacks
kiss by kiss I approach the door we're lipped
I plan on taking you to climax
my tongue looking to be honey dipped
Written by Remy_L
Go To Page
This Poetic Lover is What Makes This Queen Bee's Heart Buzz
Let me show you my Latin script
This Queen Bee, will not mind one single bit... should I draw the curtains if you get my drift, mmm…I love when a handsome man is about to bless me with his oral gifts
Making sure you're relaxed
Mm… kiss me Remy and allow your tongue to slowly dip down to my soft folds, take a sniff of this Goddess' sweet kitty snack before you submerge my mind with the devotion of your cunnilingus knack
I anchor you in firm and gripped
Oh yes…palming my hips, my legs linking around your neck… oh papi…yes right there… you got me weak when you let your tongue slip
Kissing your thighs anticipate sexual acts
You are such a teaser I knew I will be pleased once you took off my silk camisole and laid me on my back
There's a lot written on my transcript
Shh... oh yes… passion and rapture would be my moans your groans as our bodies climb heights of sheer bliss… oh its pure ecstasy when you are darting in my drizzling rainfall in this lover's tryst
Yes as you are drafting your scrolls
Oh, sweet mercy, your tongue is ringing side-to-side, venturing deeper as it rolls, getting my lover's cup wetter as it consoles… closing my eyes as you taste the seepage of my soul
Controlling myself as my hunger attacks
Pushing your head down, your tongue zigzagging all over my mound, my endorphins escalating out of whack
Kiss by kiss I approach the door we're lipped
Oh baby… mm… your lips savoring the flavor of my essence as it slowly drips
I plan on taking you to climax
Gazing into those hypnotic eyes, I know that's a fact
My tongue looking to be honey dipped
Cupping my buttocks supping my creaminess with each tongue slip
Cupping the back of my neck, kissing me... a Queen Bee's sweeten nectar once it has been pollinated after a tongue hit... You have satisfied with each gentle lick...
Mm.. You have been blended my poet, I will add your engaging musing to my Blendology Forum... and thank you for my afternoon delight... I am still purring…. meow🐾🐾
Friday the 13th on SweetKittyCat Street
Jason, Michael Meyers, and Freddie my silk sheets my back greets
A threesome on Halloween to covet as my pussy shall meet
Dicking my butter rum treat for this thrusting salacious feast
Ripped camisole hits the floor
The blade whose the longest dick scores

Legs tied to the bedrail three dicks to console
Can't even scratch in the height of passion, wrists cuffed to the bed pole

Two dicks watch and wait as Jason's dick patrols
Mm..I like the way love goes
Torch candles lights flickering off the stark castle walls
For a scary night to give up my surgery crown treat, and all
Frightened while laying on my back
Three hard dicks in full view no one seems to manly lack

Honey poured over my naked supple body for such a scrumptious fucking snack
Mm…whip cream to my pussy mound I think I love this Halloween attack

Jason's crawling between my legs, tongue slowly gliding up my thigh
Gently licking my pussy, his nose buried in the dollop, the tip of his tongue entering a creamy surprise
My body twisting with each agonizing carnal licking inflict
Cupping my buttocks, pulling me into his craving, his tongue refuse to drift
His tongue and his finger invading my wet slit

Sweet mercy…his tongue gently slicing, tasting my pussy hole with each wet planted kiss
Tongue bathing around my clit ever so slowly, tantalizing suckling, mouthing me as he hungrily licks

Mm…uplifting my pelvis, pulling my sunken treasure into his face
Dining on his sweet Halloween treat, pussy hole feeling its amazing grace
Confined wrists rattling, body twisting, twerking to its heighten peaks
Can't elude his feast, as his tongue language in me softly speaks
Oh God…this is erotically insane
Jason..Jason..Jason, giving into his carnal demands as I softly whimper out his name

Holding my pelvis hostage, tongue snaking deeper, slurping down my climatic gentle rain
Tasting every drop of me, whereas lust only remains

Friday the Thirteen, oh yes…Jason's tongue supremely reign
Infamous inside my bed getting him hard as I moan in his ear his name
His weakening pussy game
Loving his masked dominance while he's fitting his tongue deep inside me
On my knees his dick pleases
Between my thighs his tongue teases


Written by SweetKittyCat5
Go To Page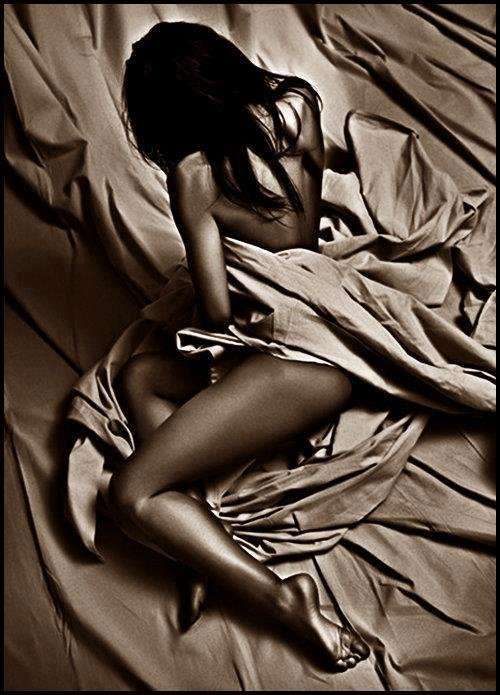 Mmm.. How Could I Not Incorporate My Favorite Scary Muscular Men
As They Say, "Love Is Blind"
Freddie and Michael Meyer's Trick...SweetKittyCat's Treat
Mmm, blades of steel canvasing my body careful not to move
Handcuffs gone….feeling Freddie's wanton caressing groove
In the chair legs spread wide
Separating my soft folds his tongue seeking to hide
Head laid back legs wrapping around his neck
Teasing my clit with tender pecks
In this chair my desires will be fed
Placing my palm on top of his head

Gripping the back of the chair, gyrating to his tongue dance
Mm…Happy Halloween to me for such a treat giving romance

Oh…yes...oh…yes…Freddie… right there my wet pussy demands
Palming my breasts with his bladed hands
Standing up, his erection pointing North in all its worth
Lifting me up, turning my body upside down, my mouth meeting his girth

Welcoming the width, loving his deep grunted sounds
His arms wrapped around my back, my mouth gloving his erection, his tongue lavishing my pussy mound
Palming his width, his dick inside my mouth moving around and around

Standing 69 fucking
I'm, throbbing, gaging, knobbing, rains of glob drooling, mouth still sucking
His tongue deep inside me, body bend back, moving while his dick is arrowing, face bucking
Michael Meyers appeared out of nowhere
Joining us, kissing up and down my back with such tender care
On the bed I go, buttocks up in the air

Lifting my chin tenderly kissing me
Pressing my head into his groin for my sucking tease

Freddie's dick sliding in and out my tight ass
Moans of pleasure for any girl to ever refuse after asked
My mouth, my ass, my fingers joining in the passion
Loving this trio tonight is all its glory fashion
Backward to pleasure
Forward sucking his head treasure
Both channeling the lust of my fervent weather

Oh…oh…darn…baby I can't hold on
The dick in my ass, has me far gone

Dick digging deeper, my ass hole encroaching Freddie's slipping and sinking moves
His palm tightening to my hips, cumming in my tight cove…mm the pearly flow so smooth
Michael Meyer's monstrous release marching down my throat to soothe
My fingers dipping farther as they roam
With each echoing moan
Mmm... my pussy, has created, pulsated, and then rested
My pussy juices to my fingers have been invested
Halloween such sweet inviting treats to enjoy
Three dicks in me seeking lust in my bed…mmm what a sweet ploy
Just stay naked for me…as my pussy employs

Pleasing my pussy as if it's your favorite bedroom joy
Want some candy handsome one. I could really use another hard toy…wink
Written by SweetKittyCat5
Go To Page
Mm.. Now That Type Of Passion.. Is Enough to Make Your Holla On The Wind...Meow
Tell me how
How do you hate,
what does not thrive on on love
False faces, pity
and words of comfort?

How do you gift,
That which has no interest in material things?
Dangling carrots and gems of the world
All that has monetary value

How do you kill
That which does not fear death
That which perceives death as a release
Death as freedom...

It thrives in solitude
Lives in silence
And longs for an end

It's empty,
It's cold
It's hollow
Can not be reached
And does not require saving

Tell me how do you hate,
How do you save,
How do you gift
Such a being?

Written by poetOftragedy
Go To Page
This Is One Prolific DUP Poet Giving Us Poetesses The Brilliance Of His Pen
How do you hate,
what does not thrive on love
It's simple when hearts are not reborn from spiritual alliance given from above
False faces, pity
and words of comfort?
In this world you must know your sum and worth to not become systematically murked
How do you gift,
That which has no interest in material things?
By the intellect, by emotions, the elements needed by human beings
Dangling carrots and gems of the world
We talk of peace, yet, weapons on standby ready to annihilate once unfurled
All that has monetary value
To eyes who seek to kill for the thrill, there is always a mass destruction stockpiled
How do you kill
That which does not fear death
Give him false hope, an empty plate to eat off of, and coldness his mind and heart has never felt
That which perceives death as a release
Death as freedom...
Until his Kingdom has come and on earth, has been won
It thrives in solitude
Man against machinery concepts, only God pities babies and fools
Lives in silence
We join hands to reap the sows of peace, once hearts has the time to commence
And longs for an end
To suffering which was started why back when, the originality of sin
It's empty
To the meek the half glass is full as can be
It's cold
Ashes to ashes dust to dust it is already Biblical foretold
It's hollow
Yet at times inner suffrage and mental turmoil is a bitter and hard pill to swallow
Can not be reached
Once the concept to love thy neighbor, self has been teached each mind may it always be reached
And does not require saving
Not to forget self-love, it keeps idle hands and thoughts falling to misbehaving
Tell me how do you hate,
My King, if I only know that, this poem will never have been written to question that fate
How do you save
Speak the truth and your words will always mandate as they beautifully pave
How do you gift
Keep your spirit and mind pure, therefore, it will never drift or dwell in hellish conflicts
Such a being?
The doctrine to understand self, and honor self, its a true belief of ancient melanin Kings and Queens
I love this poem my King and this Queen has softy blended with you.. I will add this intellectual musing to my Blendology Forum much later.. you know my emails are always open for you and to you, enjoy this Spring Earth Day in South Africa