Content Warning : Do you want to continue?
This forum post contains content which some readers may find disturbing.
It is unsuitable for children or anyone who is easily offended.
YES
I am over 18 years old, I have been warned and I still want to read this forum post.
NO
I don't want to read this type of content, take me back to the previous page.
Blendology Poems [ for 18+ adults ]
AspergerPoet56
30
Joined 4th Dec 2018
Forum Posts: 1851
---
origins of sin


lingual mastery
tongue licking her engorged clit
eternal dripping


Written by AspergerPoet56
Go To Page
SweetKittyCat5
26
Joined 5th Sep 2018
Forum Posts: 1257
---
Softly Losing Myself In His Kingdom
Mm... you are the handsome yin to this sexy woman's yang
In perfect harmony, as bodies and minds sang
My starship come and take me up tonight
A vast galaxy awaits our midnight flight
Twinkling stars bow as we ascend
The cosmos parts as our souls interweave to blend
Touch me softly, no echoing voices to deny this pleading I say
The universe blushes while watching us seductively play
Jupiter coveted within Saturn's rings, dances in our embrace
Take my mind, my body to a faraway place
The stratosphere cradles the moanfully sounds of our hasten romance
Ascending even higher in this blissful cadence dance
A beautiful heartfelt choice to take a chance
Bodies now as one, as you slowly steer the vessel of your starship
A hungry slip, and then a rush of a Milky Way dip
The Moon illuminating a garden of ecstasy as you take my breath away
The sunlight rays have completed its rotation for the day
Turning up the warming tempo as we wickedly sway
My starship come and take me up tonight
Relinquishing the pleasure of an infiltrating plight
Mind to mind on earth
Our celestial bed, it's now body to body rebirth
Caress, touches, kisses, explosive passion under your dominating power
Breaking pieces of my emotions off among the galaxy as a falling meteorite shower
Igniting the wick of our love
No greater sensation I could ever speak of
I hear your voice, I taste your yearn
Blind passion of desires, sultry flames you allow to beautifully burn
Without you, my body mourns for you to lavishly adorn
You give me intense love
Kissed by the moon, ordained by the stars, cupid's arrow shot from the stars above
I feel your heartbeat from miles
The Heavens opens every time you make me smile
A sweeten fruit loop covets your girth, as my heavy laden eyes close
So weak you have me, as your loving baptizes the core of my soul.
I thirst for you, yet I quench
Fais-moi l'amour
, my sweet acclaim to you in French
Love never dissipate, it only recreates
Another place for us
Where no earthy allotments to rush
My beautiful book of passion
You and I lost in the pages, carnally thrashing
Chapter after chapter your lips worshipping the softness of my skin
Mm… clenching you tighter as you deeper sink in
Losing myself in the flames as a Moth to his Fire
Once scorching the sheets, legs entwined, dipping in the creaminess of my lustful desires
Another time for us to unwind
As we softly float against the wind, body to mind
The universe as we descend, this union, no other to put asunder as we bind
No other feelings turn my clock in time
Mmm..oh how sweet is it
AspergerPoet56
30
Joined 4th Dec 2018
Forum Posts: 1851
---
Flesh On Fire
In the dead of night
Flesh on fire
A burning in every pore
Beads of sweat
Wetting the carnal hunger

Hearts thundering deep
For the coming sensual storm
Souls sinking into flame
Dancing in wild desire
Skin soaking in to sheets

Strong hands taking control
Opening a door to fantasies
Touching thoughts
That only existed in dreams
Now alive under fingertips

Passions running like a mountain stream
Trying to reach the river of pleasure
Souls finding a familiar want
That winds slowly
Into the ocean of ecstatic bliss


Written by AspergerPoet56
Go To Page
SweetKittyCat5
26
Joined 5th Sep 2018
Forum Posts: 1257
---
Mm.. Seeing Through The Chambers Of His Embracing Heart
Kisses long and wet, wine shared
Soft teases, virility, muscular...mmm... butter rum paired
Passion on the run too alluring to ignore
Mouthing sweet flesh, moaning, tasting your family jewels I adore
Feasting greedily while hands on top of my head, urging me on
Pulsating for his release from our lustful song
Just enough time to drown in my sweet flesh
Hands exploring, guiding, whispers pleading surrendering as he relish
My soft creole thighs inviting him in
Spread, smiling, sending promises of warmth as his hard dance begin
Essence of my womanhood, powerful, natural, addictive pushing him over the top
Clenching me tighter with each thrust of a solid dick about ready to pop
A tight slit creamy so warm
Mm.. make love to me to satisfy my hunger, as passion for us is reborn
Ah, sweet decadence that you obsess for
Giving him more than he deserves, my butter rum skin he adores
Wondrous flow, kissing me, tongue to tongue
As he hastily, greedily devour every morsel inside of me before the break of dawn
His dick digging deeper with vengeance, as his manly task supersedes at hand
Teasing, pleasing as my wet pussy demands
His passionate rage giving me more than I can stand
Arching my back under his hard banging command
Pleading for my release behind every dip, every uncontrolled slip
Gyrating against his thrusts, his pulls, got me biting down on my bottom lip
Bucking me, straight hard core fucking me, twisting amounts of carnal pleasure unmeasured
Stealing the sweeten juices from my wet coveting treasure
His family jewels snaking into me over and over again as he's channeling my raining weather
Oh God…Oh God...tell me what could be deemed better
Gripping my hips, my essence oiling his dick, pussy getting wetter and wetter
Wallowing in my love portion, licking, dicking and now pleasing me with his unrelenting sticking
Wanton whispers, moans, screams, clenched sheets praised
Luscious buttocks up and down as they raise
Hard girth locked in my inner moist core, begging out for more
Slipping in and out of my soft abyss of lust
Oooo….ooo... fuck me harder…causing my climax to slowly crest and then sweetly bust
Within the surrenders of a man's desires.. mm... this seductress does trust
Oh, sweet mercy yes..papi
eightmore
1
Joined 2nd Aug 2017
Forum Posts: 106
---
My lust for you shown in this verse
My love for you is not a curse
It balances my heart and mind
For all the longings that we find
SweetKittyCat5
26
Joined 5th Sep 2018
Forum Posts: 1257
---

Make love to my mind in deep poetic lines
Surrendering my temple unto his manly designs
No better feeling to be entwined
As a loss of time
His palms dragging up my gentle thighs

Spreading me as gently as a summer breeze
His muscular, naked, physique between my fate
My destiny
Our rapture
Closing my eyes, once touched, falling to the anticipate

Soles of my feet curled around his neck
Mm...his finger sampling my gourmet feast
Exploring deeper the realm of my Sacral Charka
His lips tasting the essence of Heaven, my saucy love

Poetic jousting coating his fingertips
Gyrating my pussy, his domination
Echoes of laced filled soft mummurs
Submitting my mind, my body to his ministrations

Past the fifth dimension he feverly takes this journey of me
Suspending us as we become as one
Tongue sailing inside the seventh wonder of my Chi
Mm…deeper and deeper, relishing in my carnal yearning for him

Burying his nostrils inside my soft folds
His tongue aimlessly wandering in the pleasure of my sacred rejuvenation
The tip licking of his tongue, mm... teasing upon the wet mound of my soul
As I moan out his name
His tongue dipping, slipping
Flogging my clit, bathing my slit

My impatient fingers joining in the wicked foray
Arching my back
His oral dance scaling my inner sanctum
My fingers escaping inside his mouth

Feeding off my taste, his wants, my insatiable needs
Arresting his face between the cocoon of my inner thighs
Sea seesawing my pussy up and down
The curvature of his soft pinkish fetish, owning the moment in time

Slipping in and slipping out
Drinking from the showery fountain of my youth
Palming his head for submitting my soul to him, only him
Back bent, my emotions spent
Slowly and slower gyrations of motions

His tongue reaping the famished reward of tasting me
His oral affection unmeasured
Tenderly serenading my body within
His biggest cheering enthusiast behind his art of pleasuring
eightmore
1
Joined 2nd Aug 2017
Forum Posts: 106
---
The earth, solar system, the galaxy and more
All intertwining, keeping the intercourse score
The rhyme and the rhythm of this romp throughout space
Has me orbit around you until my missile's in place
SweetKittyCat5
26
Joined 5th Sep 2018
Forum Posts: 1257
---
Surrendering To Big Don In A Midnight Oasis
   
Cum, let me swallow you  
Allow your big dick to give my mouth its begging just due    
Shove your hard erection in my mouth as far as it goes    
Sucking and pumping the hard vessel, waiting for your pearly juices to flow    
Bobbing my head, choking, drippings of a river flooding from my mouth    
Finger slipping inside of my wet pussy as I'm pleasing my south    
 
Not finished yet, giving me what I yearn    
We're past the point of no return    
Partner in crime    
Two holes, invaded, yes mine    
Back door    
Mouth coveted another dick for more    
Cum and play, the tight hole, Big Don loves to slay    
Fingering my pussy as foreplay    
Screams of delight    
Both playing my body like a golf course throughout night    
   
Shine your spotlight on me    
On my knees    
In your bed    
Fucking me unmercifully, pussy, best thing than a slice of bread    
Signature of passion with smoky eyes    
Cum in me anywhere you aim to please, no questions, no whys    
As we allow our bodies to soar to the skies    
 
Written by SweetKittyCat5
Go To Page
I will be continue celebrating my 5th year anniversary here on DUP this entire week, I will be all over the genres with something old, something new, and something blue, and to all the poets who have taken the time to support me, thank you sincerity in advance.
Starting with this one posted on 09-05-18
SKC
eightmore
1
Joined 2nd Aug 2017
Forum Posts: 106
---
I'm sure it's sweet, enough to eat
SweetKittyCat5
26
Joined 5th Sep 2018
Forum Posts: 1257
---
Baby Can I Hold You Tonight
Hold me close as you can    
Strong arms to cultivate my Chi, found only in the comforts of this man  
Allow fate to write us in the stars    
A feathered touch felt in the absence when afar    
My tender liaison understands the concept a woman from Venus, a man from Mars    
    
Scribble our graffiti of passion among the majestic skies    
I'll climb the ladder past the stars to tell God thank you, yet why    
Maybe because it feels so good to have my mind captivated, and for the spiritual blessings in disguise    
The infinity of destiny as we cum together, bound by the sweetest ties    
A man who tickles my heart, as it pumps so beautifully inside    
   
Subtle traces of his syrupy words, coats my existence    
Smiling, blushing, flirting, getting high off the response that's persistent    
Softly ebbing at my femininity resistance    
My walls is slowly tumbling down    
Rapture on the other side I have peeked, salacious whispers when no one is around    
Honey drippings when felt, this sugar cube does melt    
With a slow pouring of him deep inside.. mmm, clenching, gyrating, inside my wet nest    
   
Baby can I hold you tonight
Written by SweetKittyCat5
Go To Page
eightmore
1
Joined 2nd Aug 2017
Forum Posts: 106
---
My desire for you keeps me in outer space
SweetKittyCat5
26
Joined 5th Sep 2018
Forum Posts: 1257
---

My love
You are the gentle sail within my wind
The spare air I breathe
A tender whisper in my ear

The next breath I take
The light when my eyes are closed
As you stumble in the reality of my dreams
Your lips coating the warmth of my supple skin
A sturdy body that covets my temple in the throne of ecstasy

I give you my desires unto you wished upon by the stars
You give me the crescent and the moon
Fusing my love, you have me, you send me, you complete me
Your family jewels lassoing the christening space of my Chi
Sinking and sinking in my Sacral Charka

The blissfulness sensations of its captivating, echoes
Submerging in the pleasure of its blissful rains
The spiraling effect of its rapture, it softens me, it mentally comforts me
My love, no doubt, you leave me breathless

I do not own the rights to the song, Negligee by George S. Clinton, playing in the background-SKC


#Happy5thAnniversaryToMe
SweetKittyCat5
26
Joined 5th Sep 2018
Forum Posts: 1257
---
Mm.. Are You Ready By Poet Tenderloin (Featuring SKC)
SweetKittyCat5
Go To Page

Seeing you on full display
I must say
These hands crave to pull you closer
sliding them down the smooth
to tempt you in that groove

Oh, baby deeper my love, oh yes

Yes, yes
I'm working my way down from your lips
Down to that stirred nipple
Latching on with my mouth
And going from one to the other

Tell me or better yet show me
How it's making you feel

Mm.. baby... mm do not take your eyes off me
Relish your eyes in my curvaceousness and let my body be your tease
Yes, I'm naked and waiting for your oral pleasure to appease

Are you ready, ready, ready, ready
To take my tongue
Slow and steady, steady, steady, steady
I want you to cum

Oo... yes, touch me like that
Fingers coating, inside my snatch
You got me now lying on my back
Oh yes, baby let your tongue and my pussy juices collide
Palm my ass and then slide between my Creole thighs

Yes... yes... cup your dick, baby, you know what I want, please, don't make me beg
Mm... hum, moving your throbbing length deep inside me
My legs wrapping around your back ...my eyes closing, addictive to your... needs
The width of your dick, sliding in and out
Saturating the creamy abyss of my wet South

Oh… baby here, here I cum, oh yes, you arresting my mouth
Tonguing me down
Sliding deeper and deeper inside the halo of my sugary crown
Holding you tighter, head denting the pillow
My pussy caving in, moaning, losing myself in your grunting sound
Kissing you, you dick bathing in the chasm of my honeydew

Sss... oh baby… breast nipples licked
Plummeting my cunt, slower and slower
Loving each inch as you gyrate in the wetness of my tight fit
Oh Tenderloin, let my taste of me linger on your lips

Sweet mercy, yes, you keep me so saturated, in the sheets
Your body brings me gratifications of your manly your heat

Oh, baby yes... oh yes don't stop
Oh yes right there, right there... oh, Tenderloin...

Mm...
Oh baby, yes... you can join me in the shower


Tenderloin©2022

SweetKittyCat5
26
Joined 5th Sep 2018
Forum Posts: 1257
---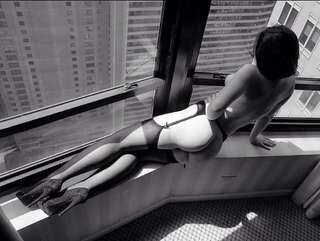 Mm.. Its Cosmic
I bow to the wondrous creation as I venture my presence upon the green earth
Walking in the Garden of Eden, whispers to a King in reminisce, a thought of lover's rebirth
Meet me my love, as I call upon thee in another beautiful lifetime
Let me be your guiding voice as you ride your chariot to search for me on the other side
In the intensity of your touch, I fall in the sense of you, enticing me with your beguiling scent
My soft hands reading your body as love is commenced
As a mirror, my eyes glimpsed once upon a time
Seducing a warrior always make the galaxy chime
Removing my attire he seeks
His clothes removed in haste, outlining the contour of his muscular statue physique
I see you standing among the universe arms opening wide
Hearkening unto his annotations for me to step inside
Hearing my footsteps across the night skies
Step closer mortal man and amalgamate our earthly tides
I still feel the love letters written upon the quietness of my mind
The gentle caresses to my supple skin as you descend deep into my moisten surrender as your heart become mine
Soft whispers of enticement within the music of my soothing voice
The cherished sensations of this muse you softy relishes …mm unto the Greek and Roman Gods, by choice
Where passionate rendezvouses for us shall entwine
The desires of immortality we shall befall as intoxicating desires we partake, potent as wine
Embraces adoring my rose fragranced skin
An ancient warrior of war escaping unto the galaxy of my beliefs as I let him in
The sanctuary of my soul, my mystique, only you know where it truly begins
Undressed as the memory of us, receptive in my eyes
This night of pleasure, allow the stars to witness the merging of our Chi's
Your mighty hands zigzagging up my legs
In the throne of passion, submitting as I tenderly beg
Sweeten kisses to my lips
Palming my hips
The gift of your soul ponderously slips
Can the earth hear our moans as paradise you taste in the gyrating of your dips
Back arched on the softness of the clouds
Eyes closed, shaking the foundation of Heaven from the roaring thunder when he surges deeper, echoing sentiments so loud
Sweeten giving of my charms in the calling of a poetic dance
Palms clasped teetering upon the wishes of a sinful chance
Tenderly drawing you into an eternal romance
The luminosity of the moon kissing the wanton movements of our bodies in the cadence of ecstasy
Forehead to forehead, feeling the lightening of his hard needs
Legs linking behind a Sire's back, urging human nature on
Playing my body as our temples unify, the elixir of our consoling bringing his kingdom to cum
The essence of my love potion bathing his lust as it crest, seeps, and then run
Over the moon, you tenderly ascend my heart, mind, body, and soul, high
Laying my temple among the galaxy you part my thighs
Stars unto whispers we cry out in forevermore chants
Blanketing your arousal deep inside me, mm.. deep stroking in haste
Plundering over-and-over within my sugary cove, his groans shadowing my pants
Touch me, bathe your soul, sink it inside the dewy saturation of my raining essence
Within the space of time, the deeper you anchor, pleasing me without question
Drowning me in the kindred enlightenment of my spiritual luminescence
We have climbed the stairs of glory, cradling our releases on the spirit of the wind
Eyes closed, free failing with each thrust as we blend
His mouth to my lips consumed
Heated moments, cosmic cravings, keeping us cosmic marooned
His groin shifting, soft pelvis downgrading then hungrily uplifting
Marring of skin in wild abandonment, nails indenting
Bodies pasting, tapping into the peaks of a creamy invasion, wetness unrelenting
His release unto the softens of this muse, coveting
Plummeting, pleasing me, his divine calls unto the dark vastness of time advising me this handsome one is loving it
Mingling as asunder minds tenderly drift
Filling the sodden abyss of my pinkish gap
His lips inscribed with the sweetness of my honey moisten sap
Oh yes...
SweetKittyCat5
26
Joined 5th Sep 2018
Forum Posts: 1257
---
LOVE AT FIRST BITE