Content Warning : Do you want to continue?
This forum post contains content which some readers may find disturbing.
It is unsuitable for children or anyone who is easily offended.
YES
I am over 18 years old, I have been warned and I still want to read this forum post.
NO
I don't want to read this type of content, take me back to the previous page.
Blendology Poems [ for 18+ adults ]
SweetKittyCat5
25
Joined 5th Sep 2018
Forum Posts: 1176
---
Mm...Blissful Thoughts
Come here my handsome man…. mmm… yes, take off your clothes
Tonight, in the nakedness of my pleasure your tongue shall sow
The taste of me you seek in the abyss of where ecstasy patrols
Delights in the comfort of thrills as I lay in his bed
]
Wicked thoughts of him have danced within my head
Slowly pulling down my teddy, captivating my eyes
Mesmerizing me as he opens my thighs
Wetting his fingers, my pussy pulsating, fixated as I arch her back, quickly darting them inside
Taking them out, rubbing the clear taste of myself over my neck, a perky tit
Then under his nose for a quick whiff
Echoes to the Heavens my soft escaped whimpers
Gentle kisses to my soft folds, allowing my creamy essence to his mouth to trickle his lips as passion for us simmer
nutbuster
D C
11
Joined 19th Dec 2018
Forum Posts: 23
---
Oh yes I can test the sweetness of your honey pot the aroma drives me insane for all of you
SweetKittyCat5
25
Joined 5th Sep 2018
Forum Posts: 1176
---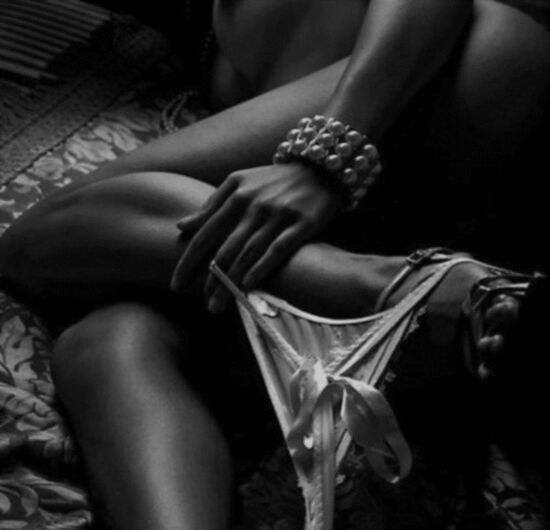 Shh... sit back watch me finger myself
Mm.. you like what you see
You want to taste me
Come'er
Sticking my fingers in your mouth
Mm yes... taste those pussy juices
Oh, my love… you forgot a spot
Sweet mercy... you making me so hot
With the swirl of your tongue making love to my fingertips
Laying me down on the bed
Get… down… on… your… knees
Spread my thighs
Sniffing my essence then burying your nostrils in my moistness
A soft lick, teasing the cove of my nature
My back flapping as you twist your head side-to-side
Flooding your tongue in the swishing of my wetness
Licking up and down my pinkish inviting slit
Puckering at my soft folds
Oh, this feels so good, my head rising
Then finding comfort back on the mattress
Linking my legs around your neck
Breathless as you dominate your hunger for my oral obsession
Oh baby... you got me sandwiching my breasts
Pinching my nipples
Lifting them, in the state of lustful bliss
Licking over my perky tits
Moaning as your tongue shows no mercy in giving
Ringing the tip side-to-side inside of me, then in and out
The scent of my aura sailing through the air
Oh… God you hitting my g-spot
My body trembling uncontrollably
Half sitting, palming your head
Seesawing my hips, up to your lips
Head bending backwards
Losing the slow trickles of my soul
To the blissful feeling of your Oral Nirvana
Closing my eyes as you cup my buttocks
Rubbing the side of your cheeks against my bushy mound
Your tongue zigzagging through a colony of fine downy hairs
Clenching my buttocks tighter, my thighs opening wider
Only for your tongue to delve in and out, the tip sinking deeper
My creamy essence coating your lips
The wetness of my aftermath sliding down your chin
As it makes a river on my silk sheets
My desires liquefied in the abyss of your tongue tease
The pulsating lingering as the rhythm of my pussy
Succumbs to the troll of your tonguing rapture
Oh papi....
Mm.. see what you've stirred
Licking me up my body
Then kissing my lips letting me know what it taste like inside that pot
You are such a tongue teaser
SweetKittyCat5
25
Joined 5th Sep 2018
Forum Posts: 1176
---
https://youtu.be/KDpJdKY4MZg
Mmm... can I ride your arousal all night long
No words, this is the coating of action
Watching you beg, for this illicit tongue satisfaction
You feel my cunt my love pulsating on that erection of yours
Oh yes, palm that breast and lick over my nipple
Yes... oh you're sticking a finger deep inside my wet pussy
You know you always wanted too... mmm…. you know you need too
Oh, my love, I see you're getting quite hard
Now push me down to my knees
Whisper it in my ear for me to please
Oh baby...you are so hard
You like my tongue stroking the length of your taut skin
You giving me into my nightly sins
Driving me crazy with your…sss... and your echoing hisses
No….no…no….no.. open your eyes
I want you to watch me please you, this tongue lust comes with a naughty surprise
You know I can lick you all over up and down, until sunrise
No rhyming here…this the sheer of my tongue bathing you my dear
In your face, I want to see the shadow of lust cross your face
Mmm… let me just kiss the tip...please
Licking around the dome as the length slides back and forth between my lips, as it tease
Oh, your pre-cum ... mmm slobbing all over your knob
Shh...... you know you want to see it dissolve
You know you love this blowjob
Male readers …just touch yourself for me
Close your eyes…...oh yeah… you feel the faint of my lips… my tongue slowly smearing your pearly drips
Moving my hand aside
Placing your dick between my breasts...oh yes you like that
Oh, sweet mercy…go on my love… make love to my breasts
I want to feel your warm cum squirting all over my dark brown nipples
Your streams of satisfaction dripping through my fingertips
Tasting …. oh God tasting as I lick you off my fingers, oh yes
Baby…slow down… wait a minute… wait.. wait.. wait.. wait palming my head
Holding your erection with the other one... easing that hardness up and down my clit
Kissing the tip....oh baby...cum
Oh yes... mmm... throw your head back
Umm…hum…. your grunts making my fingers wet my pussy...
Taking your girth deep in my mouth...sucking your soft throb
Tasting your cum, saturating oo… just to feel inside my wet south
Inching my lips back
Licking around your head
Your drips sliding down the head of your dick... Mmm… you like this
Oh, now you want me lay down…part my thighs and watch me please myself
Running a finger ever so softy over my slit
Smearing the essence on my nipple…then licking it off
That excites you… mmmm…. opening my legs wider
You like that pink opening
You want to slide all up in it
Mmm.. hurry...hurry up my love… oh the honey is already warm for the pour
SweetKittyCat5
25
Joined 5th Sep 2018
Forum Posts: 1176
---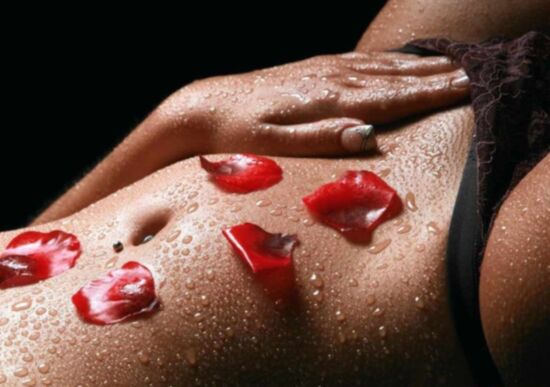 On The Other Side of Moon
I will close my eyes, and you close yours
Let our hungry minds travel to a moment where the honey over me you slowly poured
I was yours and you were mine
That night in the dense of the forest, among the calling of Mother Nature, you loved me in and out of time
Your beguiling whispers, mm…. gently breezed over my soft skin
Kisses under my earlobe, as you begged to love me once I let your soul ease in
You carried me over the threshold in the need to thrust over and over inside the satisfaction of my gush
Impatient lips savoring the sweeten flavor of my submissive touch
Blending moans in the haste of a feverish pitched need
My body pressed against your muscular stature trembling with desire to glorify in the lust of your carnal greed
His knees, followed the yielding of my willing body
Deeply sniffing the yoni of this hottie
Oh baby... a quick kiss to the opening of my slit
Pushing his head in my crotch, to get me wet, does not take a lot when you watch
His tongue ringing side-to-side, inside my sugar walls
Grasping his hair, making sure he gets it all
Scrunching those covers, as I gyrated on his face
Yes… yes… my palms flapping the bed, moaning, lick... Oh God, relish your obsession all up in that butter rum taste
Smothering my lips, his tongue slipping inside my mouth
Mm... French kissing me, he stilled his girth inside the soaking abyss of my dampen South
Controlling the drizzles of my candyrain with his in and out plummets, withdrawing his width to the tip then a dip and slip stroke
Palming his sweaty back, pulling him forward, licking over his nipple, his head bent backwards, grunting as his body jerked
His nutt throbbed then flowed
Oh God…. yes... yes… my body twerked
My climaxed bathed the length and width of his still pulsating girth
I can still feel the imprint of his spirit as we made such sweet love
My honeycomb fitted his dick like a tight glove
Well do you, my love
SweetKittyCat5
25
Joined 5th Sep 2018
Forum Posts: 1176
---
Louisiana With A Haitian French Creole twist
Louisiana with a Haitian French Creole twist
Feeling in the mood for a little generational reminisce
New Orleans on my mind
It's time, I relax, wine, and dine
The soothing sounds of the Jazz Clubs
A city of my embedded history I have so much love
Creole and Cajun food, the various articulated accents
A true homecoming to hear stories of old with kinfolks, always well spent
Hear me talk, Haitian Creole Yat, combined with an Eastern enunciation twine
Years trying to bury, I tell you no hidden lies
Linguistics diversified
Talking to patients, with listening intentions in their eyes
Glimpsing the raised eyebrows expression in their whys
Butter Rum skin tone, doesn't match the deep southern-rooted, Haitian in disguise
Engaging voice by a profession, healing decree by foretold choice
Something I'm proud of when conversing, as my ancestors in their graves rejoice
Wine, pleasure seeking, you hear that twine, it tends to roll out
No resentments to adhere, or lingering doubts
Muscular eyes popping open, inquiries as to what language is spoken
Entwined Haitian Creole as tongues have slipped and awoken
My native dialect, east coast flair, merged into one
My family's generational homebound of nationality has been proudly won
Wealth of history snatched by French designs
Moorish Forbearer, Lineage, Ancestral to stand, questioned by the tormentor's whips and lies
Nubian Queen? You damn straight
Times such as this, pride refuse to wait
My lineage is not open for debate
Or words of my doctrines to rate
French stole, Spaniard claimed it, here today, it's just too late
For the history that runs through my veins
My creed, my presence is all of me who remains
Hispaniola Saint-Domingue
Coffee and Sugar Cane
Sweltering heat, no rest or shelter in the pouring rain
Code Noir
Cries from the cotton fields no more
French Revolution
Freedom was the ultimate solution
My ancestral broken chains, their civil resolution
Blood on hands from plantation retribution
No forefather's ablution
Given a one fifth citizenship, documented in the Constitution
Sins of the forefathers, medication now controlling their children's mental pollution
Queen of Queens, yes within my birthright
However, embezzled legacy from the French Rulers in dawn's early light
Give me Liberty or Give me Death
The fate of my lineage, scars of whips, to give other countries their treasured wealth
Fleets of ships that sailed
Bodies dropping like heads or tails
Breathing Heads accounted to live
Expired Tails, a sea coffin, no free labor to give
A Mambo Asogwe of Haiti, village Appointee
Healing from the element laws of spiritual degrees
Oh yes, part of the seeds of my heredity
Practiced in colonized solidarity, now an adopted creed
I may have to brush up on my French very soon
Two-sided dialogue in attendance, under one roof, is like a mental trip to the moon
A tale of two cities will soon meet trifold
Haitian French
Mulatto Parentages
Haitian Creole
Everlasting Kingdoms of warriors, carnage from royal, no longer roaming souls
From the Native Islands to the Louisiana Bayous, to the East Coast spiritual advisers to console
This is the introverted reason why I have adopted universal love
To collapse the invisible restraints of detestation God has stored in me from above
It never hurts with a touch of Love and Hugs
eightmore
1
Joined 2nd Aug 2017
Forum Posts: 101
---
eightmore
1
Joined 2nd Aug 2017
Forum Posts: 101
---
O M G I want some more…. Mmmmmm
SweetKittyCat5
25
Joined 5th Sep 2018
Forum Posts: 1176
---
Hungry Eyes
Hungry Eyes
Tonight, no disguise
No lies, coveted passion, comes as no surprise
Shh…take my body pass the stars
Venus needing the erotic desires of Mars
Heavenly paradise beyond the word far
The element of awaited heated surprise
Release the hidden passion within, refusing to subside
Roam your palms over my body slowly, gentle, easy
Wet kisses pass my navel ring, to my inner thighs to thoroughly please me
A dip and then a thrusting slip inside
Palming your head, cupping my breast for the blissful tongue ride
Strong palms cupping my buttocks burying your nostrils in the warmth of my slit
Your angry tongue licking the soft flesh before, spanking my clit
Oh God, right there...oh...oh please don't move
Your tongue in and out, piercing the core of my wicked pussy groove
Wildly moving my hips, no time to console
Kissing me senseless, illicit movements uncontrolled
Your dick circling on its own patrol
Yanking it out
Over my lips it rolls
"Mmmm, I did not mean to drain your dick handsome one under my covetous demise."
Blame it on the hunger of my smoky gray eyes
I like this wish list and the naughty surprise
"You can shut the door on your way out love."
eightmore
1
Joined 2nd Aug 2017
Forum Posts: 101
---
no sleep-over for this one
SweetKittyCat5
25
Joined 5th Sep 2018
Forum Posts: 1176
---
The Girl Above The Clouds
In the realm of darkness, he comes to me
Satin sheets slowly withdrawn
Breasts palmed in anticipation of his bidding
Eyes fluttering close
The vapor effervescent of his presence dons my sagacity
My needs he wants to feed
My body in heat he wants to claim
A celestial Goddess to the moans he enlists from speech
Infinity we shall become as one
Unbridled carnal wisps of delights found in rays of light
Meandering over my feverish skin of obscurity
His mistress of the night to beguile
My passion he instills, only to be awaken, intimately aroused
Under him no bounds of time shall asunder
Mm... resilient hands of yesterday
My thighs slowly parceled
Lapping at the ingress of a hunger to repast
Curvature of my spine to receive
Bridging my body for the empowering lust of joviality to devour
A zigzagging tongue in the quest, a sluggish wet trail it leads
Imbibing from the cascade of my moisten essence, it follows
Erratic heartbeats echoing in the still of the night
Eyes staring at my overtness
His desires gradually tease, driving deeper inside me
Bearing the fit of his commanding foray plunges
Entwined of me, intangible of him
My scent hankering his pores
I ache to become his
Wicked tales of seduction as I partition my divinity wider
Into the flames of fire, we dance in desertion
Flames of lust consuming our regal entities
Combustible, we tighten, caged raptured disbursed
nutbuster
D C
11
Joined 19th Dec 2018
Forum Posts: 23
---
my friend what a sweet spill of your thoughts of pssion and pleasure
SweetKittyCat5
25
Joined 5th Sep 2018
Forum Posts: 1176
---
A Wild Cat
Keeping a tiger's mind aroused
Curtains drawn his clothes off mm... oh, he's well endowed
Loving in the midnight moments when he's taming this wild pussy…. cat
Tempting my wet cunt, when he comes to my bed with big balls and a hard swigging bat
Ripping my panties off
Mm... he is the consuming flame to this sexy moth
Pushing me back on the bed
Dropping to his knees, no words ever need to be said
Legs over his broad shoulders, my palm gracing the top of his head
Oh God the first lick so tender, so soft
Eyes closed, sandwiching my breasts, mind totally lost
Then aggressively, moaning in sweet surrender from the clit flick
Saturating his lips with the juices raining from my slit
Pumping the length of his dick
Back flapping
The tip of his tongue swimming deeper in my pinkish butter rum abyss
Uplifting my pelvis as he's gripping my curvaceous hips
Giving him the trickles of my nightly gift
Head pushed downward, nostrils sniffing, tongue siphoning the sweeten essence with each head twist
My creamy cunt coating his mouth
Dancing the curvy tip all up in my tighten South
Holding my hands to my sides
His fingers joining in the passion collide
Palming my buttocks, circling the tip, sending me over the edge
This wet pussy to him.. mm... without hesitation I pledge
Clenching the silk covers, he got me breathless, my handsome lover
Giving him my sultry gyrate, my silken pleasure, my seductive tease
Feening for the thrust of his hard need
Oh baby... yes right there… mmm anchoring his girth to please
Riding his pulsating erection with a compulsive animalistic greed
Echoing moans, groans, dipping deeper inside me feeding me his pearly seeds
Mm... relishing in my sweeten carnal food
Then turning me over, ass up, buttocks dividing, …. a constricted access for his family jewels
My common sense to deny the nature of his animalistic charms keeps overruling
When it's his girth I need deep inside me, I'm pursuing
Remnants of those smooth lines, intoxicating like fine wine
Lust in my bed have no time
I'm his tempting treat, when he's submerged in my moisten heat, drowning me, in the pools of his addictive sublime every time our flesh blends upon the meet
Keeping him on a prowl, yet, once deep inside my soul…he's grunting from my indenting nails
Addictive to the rush… shh… I will never tell
SweetKittyCat5
25
Joined 5th Sep 2018
Forum Posts: 1176
---
Mm.. Cake
Mm...so it's your birthday today
The time of the year the tiger and a sexy kitty come together when at play
Silk sheets upon feverish passion as we lay
No clocks for the space of infinity's molten desires
Candles flickering, shadows of dancing fire
But first, a glass of champagne to toast to quell our thirst
My love you can have a seat
Okay, one kiss before this cake you eat
Tsk...tsk, it appears you're already aroused before our skin even meets
Let me turn around for you
Baby you have to wait, and patience for now will have to do
Alright, just an enticing lick birthday boy of this carnal food
Pulling my head downward, blanketing your lips, tasting on your beard strands my moisten dew
Stepping back, from your arousal state
If not, the carpet you will have me, and it's your birthday I cannot debate
Tilting your head as you mentally sample your undercover feast
This night is all about this beauty seducing your animalistic craving under an array of silk scented sheets
No stop that, no hands allowed, just yet
I need your undivided attention before you make me all creamy and wet
You know I could never refuse you when you make this heart melt
Unzipping my bustier, my hips swaying side-to-side
Feening for my touch tells me by that hungry look in your eyes
Tossing the flimsy attire, the top of your head is where the garment now resides
Would you like to be deep inside this
Wetting my finger tip
Dragging it down my cleavage to my clit
My rhinestone thong hiding the taste of your wet gift
Mm... I do know the meaning behind your lust when you lick your lips
Come here you tell me
Sliding my thong down my legs, to attend to your needs
A stiletto planted on your upper robust thigh
Teething my lacy garter for the pull… placing my foot on the carpet, as the garter continues to ride
Lifting me in haste
Baby wait...centering me on the table near your birthday cake
Digging your five fingers for a glob of icing, smearing my slit
Tongue darting… mmm... famish licking up and down your birthday wish
Oh baby…. we …we're...oh dinner can wait, palming your head, with each tongue roll
Honey drips as they patrol your tongue the flavor of me consoles
Oh…baby…hap…happy birthday to you, blanketing a nipple with your mouth
Jigging a finger in and out my sugary south
Climbing on the table between my thighs
Palming your girth, my hands coveting for the steering inside, arching my back, oh my
Bodies moving
Erection plundering in and out, seesawing my hips, misty grooving
Skin softly bitten, scratched in the throne of animalistic passion
Leg wrapped your back, my silken walls gloving your deepening thrashing
Oh…baby…baby…. our juices mingling
Moans and groans, deeper thrusting, whimpers as you're bringing
Capturing my lips, my body covered in your sweat droplets
Mm… the best birthday dick this tight pussy has ever felt, inside this butter rum where you always sky rocket
Enjoy my tender kiss as you slowly withdraw from my creamy and sweeten hot pocket
Mmm... kisses
Explicitly (tasting my core)
this ache unrestrained
anticipating your breath
all over my skin

explicitly writes
her sin upon my swollen
hot pulsating flesh

'til an overflow
of trueintoxicating
elixir graced

wanton hungry lips
licking the sticky core of
my being so clean




Written by AspergerPoet56
Go To Page