Content Warning : Do you want to continue?
This forum post contains content which some readers may find disturbing.
It is unsuitable for children or anyone who is easily offended.
YES
I am over 18 years old, I have been warned and I still want to read this forum post.
NO
I don't want to read this type of content, take me back to the previous page.
Blendology Poems [ for 18+ adults ]
SweetKittyCat5
25
Joined 5th Sep 2018
Forum Posts: 1040
---
Falling For The Softness Of A Sorceress
I do not see that castle up on the hill
If I had, as my first Wizard in command, I might have to break rank and denote you just to get some more of those wanton bodily thrills
I never know scratches felt invigorating to my skin
Until I held her legs up and kept driving my dick in her warm pussy, over and over, again and again
What a night fellow I had
Sound to me like someone got taken bad, you sure she didn't drug you and then disappear,
You sure you were even out here Captain, no castle, and now you are starting to sound weird
If we are waiting our time out here, you buy the first round out beers
Fair enough, maybe we should divide up
It strange to me, I do not see any reminders in this dense fog where I rested my head last night, we shared some hungering passion where she let taste her scent then thrust in every opening of her lover's cups
Damn, man, was she that good to you
No doubt, put it like this, I savored in those sugar wall like she was food
I still have the taste of her under my nostrils the flavor of her in my mouth
If I inhale the air, I can still smell the sweet scent of her wet South
That is why I know she is near
You said there will be castle in the dense forest, and we are knee deep in the dark about to cross a moat
That… witch… I mean.. sorceress is worth the parlay to make any man's boat float
Man, I do hope we are not out here on some I need another feel
Don't wait my time when I could be with one of those women in the village, to fit that bill
Shh... and fall in line, I was lured by the moon, and the air is changing, it reeks of something sweet can ya'll tell
Sniff the hair and advise me what each one of you smell
My nose only smell toe this my dick going on a hoe.
Oh well
How about you Sorcerer... I can sniff out a sorceress, its early and if she places the elements under her spell then that concept you want me to believe would be heard to sell
If anyone finds out anything do not approach, do not let those eyes fool you they will tempt, trap you and.. and
Seduce you Captain Warlock, with all due it appears according to you she took you to Disneyland
We meet back here in an hour tops
After we cross the moat, and if we do not find this sorceress, we are searching for then we stop
Yes... see you two back here on an hour or so
And remember this witc.. sorceress is passionate and sultry with that tongue
So, Caption Warlock, what do you propose we do, drop our pants, or run
Whatever you do get it done before the rise of the sun
I could be at home in a woman arm, in a dark forest, my feet hurt
No pussy to dink and a ghost woman Captain Warlock think has some worth
He probably is going crazy
Is that light I see up far up road
I could use something to drink, from listening to all those fabrications my captain has probably told
Who could be at my door and this late
I thought I zapped my castle not to be found at any rate
Inhaling, exhaling, slowly opening my door
Mm... what do we have here.? A future honey skin dripping pour
Damn! I mean, excuse me ma'am
No worries, I understand
Is this the right address...
His eyes leering at my mound of my over spilling breasts
I..I...
He will look over my shoulder then his eyes will peruse my breasts spilling over my camisole and that's no lie
Then in confusion and a state of surprise massage the back his neck
Licking my lips circling a manicured nail around the rim of my wine glass... to have his full undivided attention is making me wet
I thought a witch... I mean I heard a... a sorceress I think I may have the wrong residence at best
You are already in my web mm... I am just thinking of the most
delicious way to spin you
Would you like something drink.... trailing my fingering down my chest... eat
Hell yeah... pardon me... his eyes raking me over... something moist in the center and sweet
I would love to feed off your flesh as my carnal dew
Then coiling your heart like yesterday's food
I was silently reading his mind at the time
Oh, my darling that's so cruel
Mm... once you crossed my threshold, my rules
Disrobe my love and partake of such warm and sugary treat
Surely you shall serenade to appease upon the sweeten taste of this
love potion feast
You are now under my spell
Anything I want you will do to the sound of the bell
Stroke yourself
Mm... you are getting me so wet
Yes... yes..… pump your elongation...
Losing my eyes in the stretch of the imagination
Cupping the back of my head without hesitation, I do admire his sense of persuasion
My mouth welcoming the invasion
Over these pretty lips before the sinking in his mouth
Milking this head for those drips once I hit that South
Down my throat gagging on the width no lie
Holding my neck up ... yeah… swallow down these inches so I can
stick it next in that creamy peach pie
Oh yes baby…. pump that dick
Palm my ass cheeks and let that mouth rip
He pushed me back on the bed
Let me see you pleasure yours led before I stick in my head
Oh, yes just like that
Don't move those eyes as you watch me part my Creole thighs and play
with my soft kitty cat
Lean your face down here my love and hold out your tongue
Sniff my fingers now ask me for some
"Can I have some?"
My essence coating your lips... leaning in giving him a kiss pushing
your head down to my clit "now lick"
Standing, palming my hips, posting me for his taking
That slow love making
His body chemistry was more pleasant than what my nostrils whiffed from the forest as it drift
Panting… breathless, as his finger slipped and dipped in my milky sensation for his arousal uplift
Stroking his extended girth
Dividing my butt cheeks, up and down my pinkish ingress the tip for the pleasure of its enticing worth
To taste of me he smears to his lips
Placing me over his shoulder across the room in a rush he drifts
Mm… to the sex swing I now sit
Waiting for him to appease
Eyes close sinking into the feeling of oblivion as his touches takes a hold of me
His fingers tracing up my skin
A faint nick of his nail dents in
Licking my blood so gallant of him
Pushing his arousal deeper inside
My blood rushing to his tongue heightening in its nature when passion and pain collide
A night of undulated passion, on his knees, then in my bed, legs braced against his chest
Licking over my toes, his fingers dancing inside my creamy wet
Oh, sweet mercy loving the dual desire of this
Easing his throbbing erection into the narrowness of my moistened abyss
We both simultaneously released our need, in the heightened intoxication of our body's greed
Blending our juices, serenading kisses, he kept double humping and pushing in deeper his pulsating dick
What the fuck is that we listened for the sounds carried by the wind
We both stopped after hearing someone call out for him
I suppose that is your search party
Let them
Can I come back later, I am still famished
For a Creole dish, with my hot mouth kissing all over her big tits
eightmore
1
Joined 2nd Aug 2017
Forum Posts: 81
---
SweetKittyCat5
25
Joined 5th Sep 2018
Forum Posts: 1040
---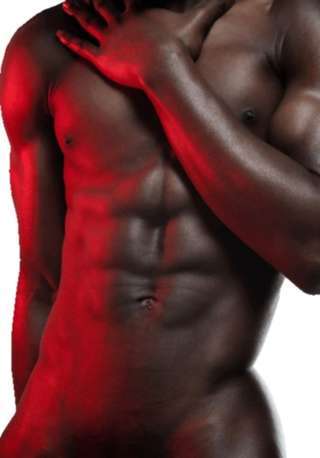 Mmm... Laying Naked In The Wetness Of His Words
To my handsome Sir Knight
Who strings my heart at the coming of twilight
Fall unto your knees
And whisper in my ear thoughts to please
We dance upon the moonlight as stars to the sky greet
Our naked temple decorating rose petals, strewn upon lavender scented sheets
You watch my swaying breasts go by, and sniff my darkened creamy space
Mmm... so addictive, whirling my soft folds as you tease the wanderlust of my moistened place
My Creole thighs, soft as silk, encasing the sides of your beaded face
I feel every inch and the tongue pound of you
Gyrating enough to give you the silken aroma of my midnight dew
My warm nectar coating your tongue as it probes into the center of candy pink
The slurpy of my sweetness smothering you is so arousing... mm... I see your erect cock is on an explosive brink
Your mouth taking comfort in the tightening pleasure of my cunt
Throaty pants to release the elixir of your soul resonating to ather, your needs heard in your grunts
Shuddering and shaking, my orgasm drips on your lips
Savoring the alluring spices of me with each lick
Turning around showing you my sexy backside
Opening my soul to you even wide
Giving you my trickles as I slide up and down, squeezing my sugar walls as your girth in and out glide
Slowly raising up ...oh that feels soooo good... coveting the jingling of your tongue
Feening to your lips the sensations of my butter rum
The twisting of your head side-to-side... mm.. hum, you watching me uncontrollably come undone
Spreading my cheeks leaning your head upward, holding my ass as my essence drizzles
Reaching my hand backwards stroking the length of your aroused state
Loving the destiny in your hardness knowing the feeling will be my fate
I know you crave to get all up in my honey hive, my sweet wet cunt owns your mouth
My two fingers joining in mingling with the shower of my dampen south
My ass cheeks squeezing your nose, circling my hips
Yes baby... that's right, lose your soul in my succulent drips
Mmm.. I like when you need the scent of me, the flavor of my skin, to hear my weakening moans
You know once you undress me with your eyes, I'm too far gone
Carnal bliss with your first lick, oh baby, please don't make me wait
Yes... yes.. right there... drowning your face in the saturation of my taste
I love you are content just to lie there, leaning forward, my palms to your upper thighs
Climaxing… mmm… your face sniffing, then tongue bathing in my juicy pussy squirts
I need this man dominating loving for all its worth
He has taken my mind beyond the stars, his mouth arresting mine to muffle my loud outcries
I love it when he is palming the mattress, ramming deep between my thighs
Or his tongue, this yoni tenderly rides, once he parts my slit and darts the tip inside
Oh, sweet mercy… go on baby and send me..
nutbuster
D C
11
Joined 19th Dec 2018
Forum Posts: 21
---
WOW sweet and hot my dear friend as you grip my bearded face with your so sexy soft creole thighs riding my tongue and feeding me your sweet nectar I so long for my sweet sexy kitty cat5. longing to feel your tender touch and hear that sweet sexy voice whispers in my ear and take me past the stars
SweetKittyCat5
25
Joined 5th Sep 2018
Forum Posts: 1040
---
I... Can't Leave You Aloneeee... You Got Me Feening
Remove my blindfold, my handcuffs and meet me in the middle of the bed
When emotions cannot be conveyed or said
I'm exhausted, you've pleased me senselessly as my back kissed the bathroom tile
Then pleading with me to release your stagnation pearly flow for what seems like a while
Desires that goes beyond the sultry hopes of a Crystal Ball
Addicting emotions when you're ramming your erection inside my sugar walls
Bathe your tongue all over me
Enchanted illusions with every lick to appease
Umm, I hear you deep breathing in my ear
You're holding me tighter, my silken cove squealing as my climax is near
You will come to see me for who I am
What fetesh I desire. soflty demand
For you to be that handsome man
Bring this woman your lengthen arousal, and place the throbbing width in my hand
Mm… one easing inside so far, you're hitting a grand slam
I see no slam, bam, and thank you ma'am
Oh my...your family jewels erected and pointed for the taking
Love making
While you're gyrating deep inside
Where carnal pleasures reside
Mental connecting creations, silent dedications
Emotions feening, spilling into temptation
Tender love
That's showered from above
Mmm.. can I have you when batteries just won't due
Mind to mind, soul to soul neither one of us will ever lose
Therefore, sapiosexual between these Creole thighs
Spoon feed me the taste of my essence from off your fingers then smear around my lips
Dip the other two digits inside deeper while we tongue to tongue slowly kiss
The passion behind lust waiting to combust from the sweetest hidden surprise
Roll me over to my side and spoon
Karma kissed for fate as you enter me...mmm, let this consume
Tongue dancing all over my skin like an enticing whisper from the glow of the moon
Hands sluggishly to the pathway to the ingress of my soft folds
Oh sweet mercy... I love when your teasing is arrogant, your needs become bold
On my back just like that
Eyes closed, enticing kisses to my neck, tongue dipping in my ear canal, ooo... you got me so wet
Baring my fruity essence to you, inhaling my dew
Floating under your nostrils to you from afar, butter rum flavor now trickling on your fingers in pools
A night all over my inviting body
Slipping knee deep inside this soft Creole hottie
Steamy, creaming.. kissing the peaks of my nipples,.. no.. this is not you dreaming
You will be the equal addition to the minus of my mental math
Pounding your family jewels with a compulsive wrath
Wait... wait…wait… breathless, panting... baby slow down
Legs braced against your chest ... to the moon and back no other feeling compares to this feeling being felt
Butt cheeks clapping, slapping, mingling with my moanful sounds
Marinating your elongation in the juices of my tight cunt
It feels good to you my love... it's getting too good, I will always be upfront
I love swallowing an erection in my tight holes that makes the heights of carnal bliss outlast
Pussy ramming is five star-rated, making you always ejaculate first class
Strong hands caressing the wet opening
Blanketing that fervent need that begs to be free once you touch, taste, whisper, then I'm awoken
A kiss to my pussy, yes…yes... savor the taste
Mouth bathing your dick for that monstrous release, no debates
Pleasurable moans
Grunts and groans
Umm, love faces
Dipping, sliding, clenching, kissed by ecstasy graces
Cuddling now in the middle of the bed
Seconds, minute, silence in the bliss is all that needs to be heard, not said
I hear you deep breathing
Laying on your chest playing with your hairs as you're mentally perceiving
Emotionally heaving
Physically colliding while now believing
Umm, thank you, and should I also say, one more kiss.... please
For loving me down, legs spread as you were down on your knees
This poem is depicted too mentally uplift
As desires tenderly shift
Souls interlocked, soaring of its passionate gifts
SweetKittyCat5
25
Joined 5th Sep 2018
Forum Posts: 1040
---
Love Spell
Yes, kiss all over my curves as you think of the pleasures that shall be given from this woman donned in a thong of red
Handcuffs, warming oil, satin covered bed
Naked in our Garden of Eve
Teasing, pleasing, in the sultry acts of my needs
SweetKittyCat5
25
Joined 5th Sep 2018
Forum Posts: 1040
---
Blow Pop
I am a sucker for anything that is hard and good
And has a surprise for me in the end
eightmore
1
Joined 2nd Aug 2017
Forum Posts: 81
---
"Marinating your elongation in the in the juices of my tight cunt"
While my lips surround your nipples
To have your body's what I want
SweetKittyCat5
25
Joined 5th Sep 2018
Forum Posts: 1040
---
A Song Whispered In The Wind
Feed me grapes from the vine of its lover's cup
Sweeten elixir streaming down my chin, you slowly lick it up
My back rests on a soft patch of moss
Take my mind and body, surrendering my words unto thee, suspending me for a weakening passionate loss
Umm…what a beautiful tumble and a toss
Adam and Eve would be so proud
Moans in the garden, rapture spiraling, cohesive minds going around and around
Lips journeying a wet path as you go down
Where the key to unlock the door of passion could be found
Soul to soul
Two bodies indenting, sinking, slipping, gratifying as we gently console
Mind to mind
Transference of positive energy as our souls physically dine
Love and Hugs
You will always share my temple, my body, and my gentle kisses and rubs
My silky paradise I offer to you, this I would
I give you the universe, the creation of time if I could
We will make the first, only to be our last, a new beginning, our sacred love ruled by a higher divinity
Bow to the seven wonders of the world as we relish in the stars of its trinity
Greek Gods and Greek Goddesses, sultry sway to the echoes of the harp
A rainbow kissed by the Moon and the Universe, passionately larks
I have descended from the sky you clasped my hand
This is no ordinary love romance
Feeling the hard girth of your winding dance
Tenderness reflected while looking into each other's eyes, touch me I softly say
Caressing my body from head to my toes as we forget about daily strife as we play
The Universe and the Moon
Doves flying in sequence over the Nile Blue lagoons
The gentle breeze blessing our bodies, desire escalating as fiery heat in the month of June
Swans swimming in our enjoyment heading to the horizon
Clasps of hands, laughter heard without ever realizing
Bare essences cocooning one another
Kisses to my skin, as your body slowly hovers
To the Heavens, as you scream out my beautiful name
A rainfall, and then the body shudders in paradise as you please this sexy dame
Allow me to please you without any earthy shame
Gold plated plague as love sinks into its own lust filled fame
Love giveth love received
Only for you and me to ever believe
Hushed feelings to ascend as far as the eyes could see
Emotions leads our path as passion flees
Enrapturing the union of our desired needs
Making sweet and slow love from dust to dawn
A love song heard in the sky as bodies hum along
Angels dance in glee
For this lover's union to be
SweetKittyCat5
25
Joined 5th Sep 2018
Forum Posts: 1040
---
My Thong Culprit Has Been Sought and Caught
My thong thief has been sought and caught
Umm, no average Joe here
This handsome one had me screaming, moaning, begging, and submitting, as he rode my body into high gear
After making love to my thong thief until he lost all sense of reality, grunts echoing of his sound
Thought it would be easy, being in control is always my common ground
Think again
This handsome one invented the carnal rule of sexual sins
He justified all of them in one night
Had me on my knees confessing unto his fucking justice, until dawn's early light
Golden showers as he marked his territory
To retrieve my thong, I submitted to the eleventh sin of his purgatory
Surrendered in guilt after I let him snake his family jewels deep in my ass
Stirring nine inches of hard glory as he hungrily basked
Could not stand the erotic torture of my mouth
Withdrew his dick, lifted my legs in the air and invading my wet south
Had me cumming and cumming a tidal wave in submission
Doggy style, 69 his favorite thrill, plummeting my pussy over and over again in the military position
This eager student overindulging the teacher
Taking the will of my body pass the stars, and then suspending my climax at his leisure
Begging him to release my pinnacle of ecstasy without a breather
Persistently fucking me on the floor, in the pool, in the den, on the pool table, and then in the shower
God help me, I must admit, I became addicted to his dick thrusting tower of power
Interrogating him had my body in disarray
Scratches, love bites to his chest as his dick drilled inside my wet pussy as he parlayed
His mouth coveting my pussy hole, his tongue of pleasure tantalizing as it patrolled
Arching my back for such a sweet cajole
Then he climbed over me, ramming his dick inside my mouth, my tongue tasting the essence of my soul
Releasing his pearly seeds inside
Demanding I swallow his release down my throat to hide
A thong raider smooth talking Casanova be that it may
Fifty Shades of Grey, yet, done in his wicked and dominating way
Bound wrists, blindfolded, a willing actress in his reality play
Two bodies feenin without morals for the pleasure of its good
I relinquished my ice cream, cake, and he ate me like I was food
Lust filled desires throughout the night, my pussy walls enhacing his mood
Return my thong now, please
Then pull it slowly up my legs and pass my knees
Gliding your tongue slowly up my thighs my thong following pursuit
Mm, I see you looking and thinking about my exotic juicy fruit
For the pleasure of getting my thong back you came to please
Enticing my body, giving into you willing, as you teased
Your wicked tongue and hard dick as an arsenal as they invaded to appease
Once inside of me…an action that needs to be certified as you made me cum
Wait…wait you pulling my thong back down again, throwing me on the bed dipping inside my silken butter rum
Oh God this feels so good for me to even attempt to run
Pleasuring me, pleasing me, getting me addicted, straight fucking me until the rise of the sun
Slipping, dipping, and ramming your dick inside me once again while on my back
You have me sore in places, for me to even speak or react
A thong thief to please, a gifted knack, fed me pleasure my body will know when it lacks
My thong is safety back in my drawer, a sweet undercover testimony from Sweet Kitty Cat
I knew it was you, the one whose passion stirs my illicit moods
Providing the feast for my mind's mental food
Ladies if this handsome one happens to invade your panty drawer, the blessing cums when you are trying to get them back…
très bon
eightmore
1
Joined 2nd Aug 2017
Forum Posts: 81
---
Would love to fuck you hard and long
If only you would drop your thong
Or I could move it to the side
And still give your cunt a ride
SweetKittyCat5
25
Joined 5th Sep 2018
Forum Posts: 1040
---
Just You..
..
Mm.. I love your teasing caressing words
It reminds me a Dove awaiting the calling of a charismatic Hummingbird
A poem of the mind whispered from the heart
See I told you, you are good for my soul in the absence of your works of art
Screen to screen, mm... just look at you
Stripped down, fully endowed in our world we have no rules
Our bodies in rhythm as we brand the sheets, where lust larks
Love droplets toppled in the cloak of dark
Giving him an erection upon the paradise of my body once felt
Making him harder than he thought he could never get
Oh, sweet mercy, massage my toes, raining kisses upon feet
Loving where his tongue patrols his tongue sniffing my pinkish candyland upon the greet
Dragging the tip up my inner thigh
Parting my pinkish paradise, moans to surrender heard as an alluring nighttime lullaby
Swiping his eager tongue all over my dewy skin
Inching his cock into my silken cove as he pulls it out and the sinks it in again and again
Mmm... loving the way his tongue rolls
Parting my soft folds, plunging deep inside me creamy wetness
Penetrating my sunken hole
Blessed unto the calling you get a sniff of my dewy thong
The sweet taste and smell of me encased between my pussy lips all day long
If you had a night with me in your bed
Back arched, my arms bound above my head
Would you bring that dream into reality, giving me a golden shower
Executing over me your ruling power
Spacing my legs wider, teasing my cunt with my dildo hour after hour
Loving the indulgence of feasting inside my moistened heat
Tonguing bathing me as you do best, oh sweetheart, you are good enough to keep
My body submitting to yours, submitting as I please
Keeping me under the covers, my pre-climax already signed with the tip of your tongue appease
The lure to entice me to you is always there
Our sex scent drifting on jasmine odorous laden air
Once I slowly disrobe
A soft kiss blown to you
On your knees you go, sniffing my cunt before your face probe
Mm... sending my body into the sweetest oblivion like you always do
Then dividing my cunt, shooting your elongation inside this slicken carnal food
Making me climax out of control, your pearly flow marinating my juices with your plundering moves
Squeezing my breasts, body still jerking
Cupping my buttocks, his erection soaking inside my oceanic cove as my pussy on his dick still twerking
Mmm... I just love the way your tongue rolls
How you asunder my soft folds, plunge deep inside me with your hardened pole
Climbing all up in this as he wish
Penetrating each and every sunken hole
Signing off, we both sedated satisfied in the mind
Releasing your nature from my naked voluptuous sultry grind
Loving you in the universal space of time
Oh, yes... I know how sweet it is
I can tell by those pearly palm drips
The pleasure you see, my gift
Come closer and feel the flavor of my kiss
SweetKittyCat5
25
Joined 5th Sep 2018
Forum Posts: 1040
---
Doppelganger Emotions
Doppelganger Emotions
A mirrored image stealing my breath with the elixir of his sweet love potion
Blinded by such sweet charismatic devotions
Have the hands of kismet karma given hearts a twosome dance
Whispers felt from afar for a whirl wind romance
The second coming of lust, desires, rapture between woman and man
Leap of faith for a rare revolving chance
Doppelganger Emotions
Beautifully sinking my heart in its divinity purified ocean
Kiss me up and down my spine, the footprints of love, blanketing stalwart auras in slow motion
Covet my reality to the reincarnation of Heavenly chimes
Love me over and over again, in and out of time
Feelings of old shall be anew unto us
Moans and groans of ecstasy when climbing the destiny of our lust
Doppelganger Emotions
You feel it… shh...don't wake my mind up
Intoxicating sensations caressed as you're sipping from my lover's cup
Serenading me, as your tongue licks blissfully pleases, roaming as it slowly sups
Soar my body past the stars of passion, rapture, desire, lover's trinity
Blending our names within the majestic skies of infinity
I'm breathless
Close your eyes and crave the destiny of my butter rum wetness
Doppelganger Emotions
Feel my erratic beating heart
Remembrance of two bodies dancing undercover in the governess of dark
My naked canvas, awaiting the fill in, as you sketch our desires from start
Doppelganger Emotions in such vivid colors, torn and reborn while we were apart
A collage of two souls blending, sending, masking its beautiful work of art
Bodies, minds, hearts, souls coinciding
Doppelganger Emotions unto this moment colliding
SweetKittyCat5
25
Joined 5th Sep 2018
Forum Posts: 1040
---
Chocolate Cake Is On The Menu
Mm… you said you wanted some exotic beef cake with those potatoes..
I can give you me and as you can see, much more
Which piece would you like first...
SweetKittyCat5
25
Joined 5th Sep 2018
Forum Posts: 1040
---
Oh... That Little Black Dress..
I love when you remove my little black dress
The thong always follows next
A delectable sweeten treat
My naked essence where fused reality and dreams meet
Calloused palms slowly contouring my voluptuousness body
Pleasure given unto a sultry loving hottie
Intoxicating like a totty
From my feet, slowly caressing up my legs
Between my buttocks as your tongue silently begs
Planting tiny kisses to my clit
A tantalizing lick, then nursing on my slit
Yearning for the sweeten drooling of its taste
Kisses down my back settling, passion await
Stalling the path, the tip of your tongue, licking here, teasing there
Lipping my fine downy hairs
Standing yanking off your knotted towel
Mmm... evidence your dick is beyond the word, aroused
The sweet abyss of a climatic shower
Enjoy my soft rain kissing upon your hard tower
Tender lips upon yours as desire flees
You've waited long enough to bring me to my knees
Nailing you down on my wanderlust table
I've tried the mind, mmm...and even the erotic fables
I'm impatient to appease, I'll run to you, if I must
Desiring the explosion of your load of nutt
I want to feel your craving, your desires, your enveloping passion
Thrusting deep inside, my pussy hole wildly rehashing
Mm… you're such a disappearing tease
Leaving me to battery operated devices at times, and my own fingers self please
Mm...when you whispering me, you appreciate the private show
I have the blindfold, the whips, the honey, the warm massaging oil, just so that you know
Submitting to the sensations .. oh yes, loving oozing pearly shot
Allowing my tongue to savor the flavor, and then swallowing those magical dewdrops
Mmm, say no more
Just take me right here on the floor
Make me cum over and over again, soft rainfalls galore
That's all I'm asking for
So, come here you, lift me up, and lay me on the sofa and permit lust to dominate unto our bodies roar