The Good Place
JohnnyBlaze said:
Access to 10,000 miles of US national park trails has been restored
https://www.lonelyplanet.com/articles/restored-trails-usa
LOVE!

Former WWE superstar Gabbi Tuft comes out as transgender
https://www.nbcnews.com/feature/nbc-out/former-wwe-superstar-gabbi-tuft-comes-out-transgender-n1256888
Tuft officially announced the news on social media Thursday. In an Instagram photo, she sat alongside an image of herself prior to her transition. "This is me," she wrote in the caption. "Unashamed, unabashedly me. This is the side of me that has hidden in the shadows, afraid and fearful of what the world would think; afraid of what my family, friends, and followers would say or do."

"I am no longer afraid and I am no longer fearful," she wrote. "I can now say with confidence, that I love myself for WHO I am."
This Houston furniture store owner opened his doors to people seeking warmth in the winter storm
https://www.cnn.com/2021/02/21/us/gallery-furniture-houston-trnd/index.html
"We believe that we all have responsibility for the wel-lbeing of the community and when times get tough we try to open our doors and let Houstonians come in and regroup," McIngvale told Poppy Harlow and Jim Scuitto on CNN on Wednesday.

But until this week, he hadn't sheltered people in such cold temperatures or amid an ongoing pandemic.

McIngvale says he began preparing for the winter storm a week in advance by buying 15,000 gallons of diesel that would power the store's generator for a week or so. He implemented Covid-19 precautions by having security enforce hand sanitization and mask wearing.

McIngvale gets the word out about the shelter through the business' social media following and news coverage, he said. He and his employees made specific accommodations for people, such as those with babies who need bottles warmed or senior citizens who need oxygen tanks plugged in.
23 of the Funniest Finalists in the 2021 Comedy Wildlife Photo Awards
https://petapixel.com/2021/09/01/23-of-the-funniest-finalists-from-the-2021-comedy-wildlife-photo-awards/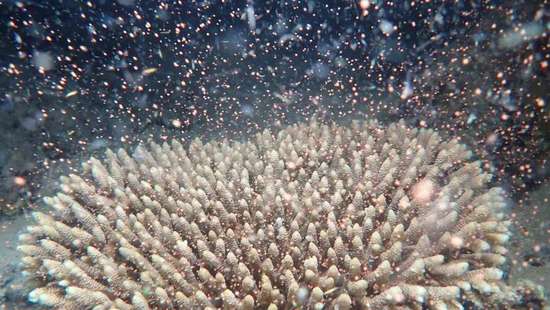 Image Courtesy of Reef Teach
Spectacular Coral Event This Year Spawns Hope –And Billions of Babies For Great Barrier Reef
https://www.goodnewsnetwork.org/product/within-good-reminder-bracelet/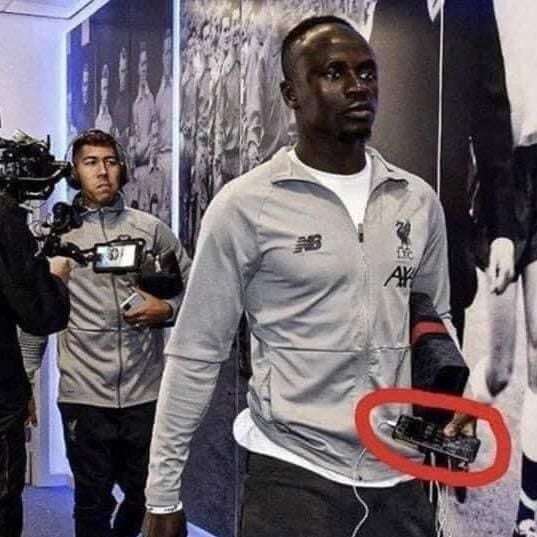 THIS! All day every day.
Sadio Mane, a Senegalese soccer star. earns approximately $10.2 million annually, has given the world a rude awakening after some fans spotted him carrying a cracked iPhone. His #response is #legendary:
"Why would I want ten Ferraris, 20 diamond watches and two jet planes? I starved, I worked in the fields, played barefoot, and I didn't go to school. Now I can help people. I prefer to build schools and give poor people food or clothing. I have built schools and a stadium; provide clothes, shoes, and food for people in extreme poverty. In addition, I give 70 euros per month to all people from a very poor Senegalese region in order to contribute to their family economy. I do not need to display luxury cars, luxury homes, trips, and even planes. I prefer that my people receive some of what life has given me."
badmalthus said:


I was lucky enough to live near the Reef for 2 years back int he 70's...a truly remarkable place on Earth.
Lucky you!