Spirit of Indigenous America
Anonymous
---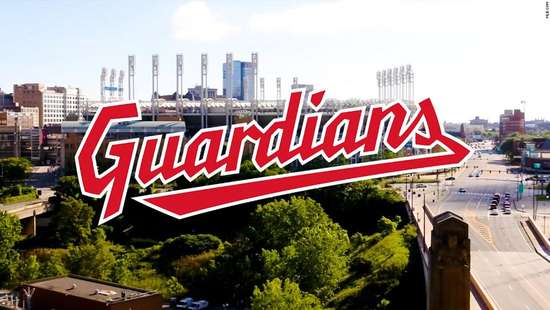 Cleveland Indians changing name to Cleveland Guardians
The Cleveland Indians are changing their name next season to the Cleveland Guardians, the Major League Baseball club announced Friday morning, after the current moniker drew criticism for decades from Native Americans.
"You see, there's always been a Cleveland – that's the best part of our name," actor Tom Hanks says in a video announcement he narrated for the team, which posted it on Twitter. "And now it's time to unite as one family, one community, to build the next era for this team and this city."
The move is part of a larger cultural shift across the US as corporate brands reexamine their use of racist caricatures and stereotypical names.
https://www.cnn.com/2021/07/23/us/cleveland-major-league-baseball-name/index.html?fbclid=IwAR3zcQ70t-fgA5fOKc5XJixtO8RVKR11mQlpbklPuon69K0TWko1bCXFVjE
"Do not be afraid: love will not forget you. It has stood by you through many years, many struggles and many sorrows. It has been there in the most beautiful moments of your happiness and in the most healing moments of your life's unfolding. It has weathered storms. It has presided over peace. Love has been your most steadfast and faithful companion. So do not be afraid: love will not forget you. It is with you now. It will remain with you. Its protection will shelter you. Its energy will renew you. Love listens, love acknowledges, love responds. Love is how you experience the Spirit."
The Rt. Rev. Steven Charleston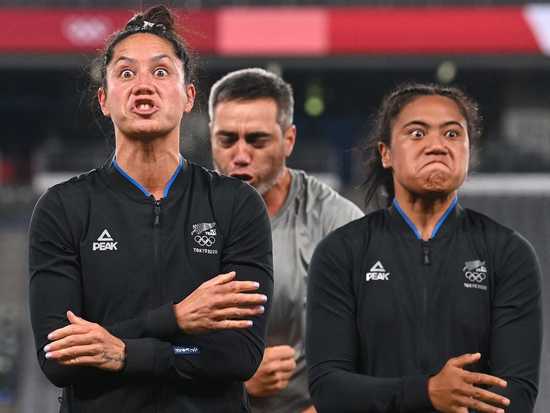 This is just so amazing. The Māori Haka, a traditional dance, is one of the most powerfully empowering indigenous offerings you could experience. I had tears when watching this:
New Zealand's women's rugby celebrated their gold medal with an emotional haka, a traditional Māori dance
https://www.insider.com/video-new-zealand-womens-rugby-haka-2021-7?fbclid=IwAR1PhXaDNRLRZSda5rVnxbhOTGurixBQfYRMEPKxJIkxb2GU2Jj60YI3KWM
Yasssss!
The Nez Perce are no longer leaving their story to others. They've become tour operators.
https://www.washingtonpost.com/lifestyle/travel/nez-perce-hells-canyon-river-tours/2021/08/05/5cfc016c-f47f-11eb-9738-8395ec2a44e7_story.html?utm_source=facebook&utm_medium=news_tab&utm_content=algorithm&fb_news_token=eyJhbGciOiJIUzI1NiIsInR5cCI6IkpXVCJ9.eyJqdGkiOiJmYl82MTBkODhmOTJlNjFhM2UzMjAyNTQwMCIsImlzcyI6Imh0dHBzOlwvXC93d3cuZmFjZWJvb2suY29tIiwiaWF0IjoxNjI4Mjc2OTgzLCJleHAiOjE2MjgyNzg3ODMsInVybCI6Imh0dHBzOlwvXC93d3cud2FzaGluZ3RvbnBvc3QuY29tXC9saWZlc3R5bGVcL3RyYXZlbFwvbmV6LXBlcmNlLWhlbGxzLWNhbnlvbi1yaXZlci10b3Vyc1wvMjAyMVwvMDhcLzA1XC81Y2ZjMDE2Yy1mNDdmLTExZWItOTczOC04Mzk1ZWMyYTQ0ZTdfc3RvcnkuaHRtbCIsInRvcF9zdG9yaWVzIjpmYWxzZX0.ce_xP7yEejYes3zvwTlFW_lvgyELj2CpxexChjq_nUY&fbclid=IwAR289gqiLCWLtdG1uHg1UA8aqOMwUlaiplrn6rbpS61l1G93PWDDwtXiRLo
There's an African proverb that's my favorite:
"Until the lions have their day, history belongs to the hunters."
History must be taught, not forgotten

Recently, a workgroup was convened of more than 50 people who were responsible for this year's review of drafting social study standards for South Dakota schools.

The group included K-12 educators, post-secondary representatives, parents and representatives of business and industry. The group put together an unprecedented curriculum designed to teach about the Lakota people, how our history has intertwined, and our present-day situation.

Unfortunately, the bureaucrats and politicians who commissioned the work group gutted the portion of the curriculum regarding our Indigenous people.

[ . . . ]
Well guess what. . . the lions are multiplying:
2020 U.S. Census Data Shows American Indian and Alaska Native Population Grew Significantly Since 2010
Illustration by Melanie Adlich
How Martin Scorsese's 'Killers of the Flower Moon' is changing life in a small community on the Kansas border
https://www.kansascitymag.com/killers-of-the-flower-moon/?fbclid=IwAR1WJ_QNh2hp2M7O0HqxEAgtCJpP3iYTKqt9kDfr5m4AlNauLeTTGFKFE7k
Ku Stevens runs on a road not far from the Stewart Indian School near Carson City in this photo taken on June 18, 2021. The Yerington High School cross-country runner plans to retrace later this summer route his great-grandfather took when he escaped from the school to his home in Yerington. (Ed Andersen/ Lyon County News Leader via AP)
Retracing his ancestor's boarding school escape
17-year-old Ku Stevens honored his great-grandfather recently as part of a 'Remembrance Run'
When news broke of the mass graves found in Canada at residential schools earlier this year, one young cross country runner in Nevada thought of his own family.
Ku Stevens, Yerington Paiute Tribe, is 17, and a runner. His great grandfather Frank Quinn attended the Stewart Indian School in 1913. Quinn ran away three times.
[ . . . ]
https://indiancountrytoday.com/news/retracing-his-ancestors-boarding-school-escape?fbclid=IwAR3rOFJGoPLk2IrIvsR5pBVK8aA7rR6nt9n058_EKOXJLwXguk03_VmpiNM
Our ancestors knew. Some still do.
Native Perspectives: Ways to Honor Ancestral Lands
Visit with intention
These places are living spaces
https://www.grandcanyontrust.org/blog/native-perspectives-ways-honor-ancestral-lands?fbclid=IwAR0Kad0_hjDsuy6NVu4tTY07_758t-Ad5R9RlSwa-nwgyI9TQM00TLIfSNM
'Coming full circle': Native tapped to lead national parks
Another historic (and ironic) Native nomination for the Department of Interior
KALLE BENALLIE · INDIAN COUNTRY TODAY
For the first time, a Native American may become the director of the National Park Service.
President Joe Biden nominated Charles F. "Chuck" Sams III Wednesday and will be considered by the U.S. Senate. If confirmed, he will be the 19th permanent director of the National Park Service.
A National Park Service director was last confirmed by the Senate during the Obama Administration.
The park service is a bureau of the U.S. Department of the Interior where Secretary Deb Haaland, Laguna Pueblo, made history by becoming the first Native American cabinet secretary.
[ . . . ]
https://indiancountrytoday.com/news/coming-full-circle-native-tapped-to-lead-national-parks?fbclid=IwAR2sJ5w1abhQJ1tfo1Tjfpb91brhpOQze_vdDAsLJMIDZqLwoc0jM_HvmeQ
There are four Native American Indian Spirituality Laws that say nothing happens for no reason in life. When you do understand this, it's very easy to handle and you confidently look at what's happening, thankful for what was there and happy for what's going to happen.
The 1st law says:
′′The person you meet is the right one.′′
That is, no one comes into our lives by accident, all the people around us who interact with us, stand for something, either to educate us or to help us in our situation.
The 2nd law says:
′′What happens is the only thing that can happen.′′
Nothing but absolutely nothing of what happens to us could have been different. Not even the most insignificant detail. There just isn't ′′ If I had done it differently... It would have been different..." No, what happens is the only thing that can happen and needs to happen, so we can learn our lessons to get ahead. Everything, yes, every situation that happens to us in life is absolutely perfect, even when our spirit resists our ego and doesn't want to accept it.
The 3rd law says:
′′Every moment when something starts is the right time.′′
Everything starts at the right time, not sooner or later. When we are ready for something new in our life, it's already there to begin with.
The 4th law says:
′′What's over is over.′′
It's that simple. When something ends in our life, it serves our development. That's why it's better to let go and move forward, bestowed on the experiences that have now been gained.
I don't think it's a coincidence that you're reading this here. If this text meets you today, it's because you meet the conditions and understand that no rain drop anywhere in the world accidentally falls in the wrong place.
Let it go well...
Love with your whole being...
Being happy without end...
Every day is a happy, happy day.
❤️
I Am.
You Are.
We Are.
Oneness.
💫 ✨ 💓 ✨ 💫