Content Warning : Do you want to continue?
This forum post contains content which some readers may find disturbing.
It is unsuitable for children or anyone who is easily offended.
YES
I am over 18 years old, I have been warned and I still want to read this forum post.
NO
I don't want to read this type of content, take me back to the previous page.
The Erotic Underground 18+ Only
Anonymous
---
New Year's Wish (I Hope that the Bard Might Approve)
Some might call it absurd:
I'm in bondage to words—
I get off on the words that I write!
Just a masochist nerd
grinding parchment with verbs
Jacking off in iambic delight!

…But sometimes anapest
when I fancy a jest
In my mind's eye, a hot dominatrix
And she's always undressed
but for bustiered breasts
And a whip, just to cover the basics!

Any verse that is free
doesn't do it for me—
For I crave the strict rhythm and rhyme
Either rude repartee
or a ball-busting knee—
A tight poesy screws with my mind!

My more ludicrous bent
that requires I vent
Fascination with pencil and penis
For a fetish that's meant
to transcend my consent
To castration of balls, but not genius!

A trochee written for
a girlfriend who is bored
With a boyfriend who's under-endowed
And her wish that his drawers
held a cock big as Thor's
I admit is just ground over-ploughed.

It is not much ado,
nor a taming of shrew
But I hope that The Bard might approve
Everyone likes a screw
so the words that I spew
Are designed to arouse and amuse!

Too much whisky and beer
knocks me flat on my rear
And by midnight I'll be fast asleep
So I'll wish you good cheer
to ring in the New Year…
I'll be fucking, not counting, those sheep!

May you each get more than you deserve in the coming New Year!


Written by ReggiePoet (Reggie)
Go To Page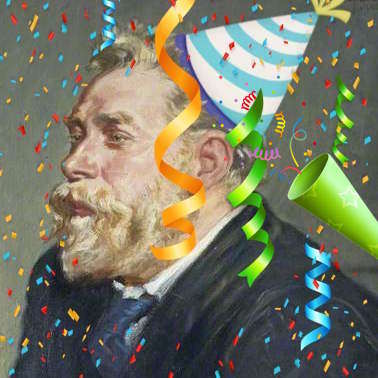 A Rose
I slip away
Straight into the darkness
I've laid my rose
On your pillow
My calling card of love

Moonlight shines through the window
Lighting up the crimson red
Those petals perfectly match
The colour of your lips
The ones I wish to kiss

Want to live every new moment
Within those precious arms
To step into those dreams
That make you smile
Give me your midnight eyes

So when I gaze in them
I will learn the truth
Of where your love comes from
I got to feel it with all my senses
My living breathing rose




Written by AspergerPoet56
Go To Page
He strolls into my mind as smooth as can be
Debonair, yet wicked desires his tongue coats, deifying all logic of me
Charming, enticing, soft whispers upon uttering my ancient given name
Reality in his smile, his eyes, his foreign dialect, virtual in his touch, hitherto, rendering me defenseless all the same
Blurred lines of veracity, as I lay, spreading my thighs for him
Two fingers embedded inside my slit, the farthest he's got then most men
That's how he likes me, wet, self-pleasing myself, the rituals of our nightly sins
Come closer as he peaks inside the depth of my soul
Drawing me deeper and deeper, losing my sense of purpose, up my body my dewy fingers slowly patrol
Licking my sweeten essence off the abyss of my moistened south
His eyes, darting to my dildo on the bed, lifting it, now darting in and out the opening of my mouth
"Now squeeze a breast, pinch a tit."
Mm… sliding, with one hand, my toy pass my lips
He's aroused, from glimpsing the hardness of his towering dick
His pre-cum coating the tip
Demanding I get down on all fours... and crawl up to my enlarged screen
An act of submission, I conclude, advertising his smile as his pearly teeth they gleam
Each approval heard behind his hissing
Up and down, stroking his manhood…., the mushroom dome glistening
Laying on my back, legs in the air
Yeah… just like that, his eyes perusing over my pussy's fine downy hairs
A beautiful man with the lustful desires of a reigning King
His dancing nympho, his spread eagle Queen
Arousing him with my moans of pleasure as he watches the in and out insertion of my dildo, until it makes me cream
Mm… back arching, hips slowly gyrating
My dildo inside me, farther migrating
Smearing the glossed residue all over my chest, over my lips... tasting the wetness of my pussy melt
Then embedding it back inside my soaking nest, a feeling best experienced when felt
Closing my eyes, climaxing, body shaking
His eyes glued to the act of my love making
Withdrawing my toy with an ease, my pussy still pulsating
Turning over for the dipping eye appease
Mm… oh yes… scooting to the edge of his chair... the fascination he has when I use my anal beads
His groans echoing with each pulling out tease
Asking him, 'you like that, baby… after the last one escaping
His reply, 'make this dick cum and no more waiting'
In and out my dildo inserts... my ass wiggling, jiggling with each twerk
Playing with the tip of my toy, up and down the inner crevice it glides over the fissure of my ass
The wolfish sounds unbeknown echoing, his throaty grunts… his release seeping, then pumping the base fast
His pearly flow spilling out on full blast
Pivoting my head backwards... his stomach coated with a river of carnal pleasure from my freaky task
Shh... I won't tell anyone... your persona protecting that enraging fire… is my handsome sire
It's a beautiful kind of trouble when its Kingdom cums with molten flames of desires
Mesmerizing … addictive, sending me as my climax becomes undone like a Moth drawn to its fire
Meet me in the middle of forever
Where the sounds of our hushed whispers
Blends within the calling of the universe
Touches as soft as the vast remembrance of the Milky Way
Closing my eyes
Anticipation as I open to your touch
Feeling the warmth on my soft skin like yesterday's sunrise
Reach out
Feel the lazy beats of my heart
Reverberating your name
Carried away into history's past
You draw me nearer, you anchor my core deeper
My mind, my temple rushing against the caresses of the wind
Where sultry dances of the night consummate quivering auras
Locked in the enlightment of your stormy fervor
We soar to the pinnacles as you sink in my Garden of Nirvana
Promises drizzling with each breath I inhale
Cloning my soul by destiny
Taking pieces of me as you lower into the divinity of my Heavenly bliss
Our bodies harmonizing, peaking, asunder in the glorious release
Fusing sensations blending
Tighter we hold in the stillness we are complete
Shuddering under its mercifully giving
Streams overtaking, flow
Sweeten in its sluggish squanders
Blessing us as your own
Cyclone on fate's rapture
Churning me, beautifully spinning me
Breathless as I lay
Drowned in your sea of contentment
Not Prepared

I was not prepared, for speakeasy exotic
My dick is erect from reading erotic
Can picture the dildo going deep, in and out
And fingers exploring what your pussy's about
Can see as you climax, and your juices are flowing
You have made yourself happy, your whole body's glowing
I may not be there to climax with you
But I'm in good hands and I'm soon cumming too
eightmore said:
I was not prepared, for speakeasy exotic
My dick is erect from reading erotic
Can picture the dildo going deep, in and out
And fingers exploring what your pussy's about
Can see as you climax, and your juices are flowing
You have made yourself happy, your whole body's glowing
I may not be there to climax with you
But I'm in good hands and I'm soon cumming too
"Happy New Years to you my poet.. "
After Party

In mere seconds
after ball-drop we watch
and our last guest had left
you're grabbing my crotch
I'm fondling your breast
desperate we try
to keep lips from unpressing
while climbing the stairs
each other undressing
naked, on bed we soon laid
our bodies 6 to 9 displayed
I lick, full tongue, pucker to pearl
you swallow me deep
suck my nuts like a squirrel
your natural scent enlivens my soul
as with three fingers
I plunge into your hole
turning around
wild cowgirl mount up
my face is your saddle
If desperate for air
your fine ass I'll paddle
smothered between nectar wet lips
you deeply moan, gyrate your hips
tingles like electricity flow
making all our sexual parts grow
ready, glistening with natural lube
pink pussy glides down precum slicked pole
you lean in for passionate kisses,
tongue tangle tango
I suckle each boob
your lithe body rides
the sensual waves roll
our harmonious moaning
now double forte, crescendos
my ample hands your perfect ass cup
diving deep, I pump, you shudder
overcome with joy both shedding a tear
how perfectly we start the new year

Basking in afterglow
lasts but a minute
when firmly you say
"let's go down and clean up"

Written by Gahddess_Worship
Go To Page



Oh the enticement
of a taboo so delicious
a colloquialism
of delightful pure wicked might
yet at times slung with harm
to be slyly vicious
tis my favorited swear
when my passions flare
Or when his hand pulls me in
weaved under nape in my hair
deep in my eyes
a burrowed stare—
"Who's cunt is this? "

.... rings out crystal clear....


Mm... The Sexy Cat Burglar
Hands in the air and slowly turn around
Mm…. I have never robbed a handsome naked man, so please don't make a sound
Yes, I'm here to steal your cash
So, no questions asked, just give up the hidden stash
Your jewels, your authentic paintings, and your money
Say… wait, we can bargain for something pleasurable if you have some organic honey
At…at…don't move
How tall are you, over six feet two
Mmmm.. and I do admire your hard point of view
Makes me want to feel your deep thrusting groove
Any more men in this home
Or any security force that's on foot patrol around your grounds, or on the roam
No, good, I do my best work under the covers when we're all alone
You give me what I need, want, and just like that, I'll be gone
What is the combination to the safe
I need to get my goods and out with haste
You said no
If I were you, I would just go with the flow
So
Drop your remote and get down on your knees
No funny business I have the barrel aimed at you, and you will provide the please and the tease
Now crawl over to me
And pull my panties down
Don't worry, I'm a soft kitty when no one to witness is around
You want to survive right
Then tenderly stick your two fingers inside my pussy, don't worry, I have all night
Mm…yes... right there, oh yes….you can even go deep
Pull your glossy indulgence out and now taste of me
You like, that's what you'll be licking in one minute
Part my thighs, you satisfy me, then your dick snakes up in it
No, the weapon stays trained on you
And do remember, I can still see what you do
Lay me down on your King size bed
Arms under my knees and yes, pull me to the edge
Raising my legs, placing them over your shoulders
Burying your nostrils in my pussy juices, passion, in the fate of the beholder
Craving your tender licks
Spitting on my clit, then tantalizing the opening to my slit, with your soft tongue flicks and hits
Oops, my weapon almost slipped
Palming my hips, then uplifting
Tongue dancing inside me with each funneling tongue dipping
Mingling, pussy heightening, then slowly dripping
The taste of my desires coating his tongue
Oh…yes…make this cat burglar's pussy cum
Smashing his head down into my pelvis, the tip of his tongue bathing inside my wet butter rum
Weapon shaking, body quivering
Weakening from his tongue lapping delivery
Lust overtaking, the impulse to climax much stronger
I can't take the wrath of his oral thrashing any longer
Palming my breasts
His tongue, swimming inside my tight wet
Pulsating until my pussy crest, on his tongue my essence slowly melts
Mm…my thighs clamping the sides of his face
His tongue sinking deeper lapping at the oceanic seeping space
Oh... yes…stealing his time, between my thighs
Sinking into my ecstasy of a carnal heist surprise
Now back up and stand right there
Sitting up, retouching my curly hair
Lifting my bag of stolen goodies from off the floor
If only I had time, I would have given you more
Running to the window, down the rope I go, disappearing into thin air
Your worthy possessions in tow, I have ensnared
Anonymous
---
her pov and a bit of written submission.



Her:
My lover,
It's your hands spanking my ass
as I lay across your lap
you cock at half-staff
just a little bit of spanking play
to wet my pussy
Heated hand printed ass,
Omg I'm so fucking juicy
You can feel my desire heighten
your cock is steel now,
my sexy smile brightens
A cheshire grin,
Our passions dawning

Now, to begin.

I straddle you as you pull me in
for our thousandth kiss of sin
We've barely scratched the surface,
tongue to tongue I taste your purpose
Your lips and tongue are oral maestros
experts in all and so very thorough
I stroke you as my hips grind in time
I need you to fuck me,
and NO, not kind
Not now.
In this moment
I need you hard
as a strong reminder
with a heated and heady fuck
of who you are
especially to me...
With each and every thrust
Fuck me, Fuck me, FUCK ME!
ROUGH
A welcomed brutal animalistic touch
It's what I want
YES!
FUCK YES!
So Very Deep ~
Bottom out and make me
scream
and
Scream
&
SCREAM
Your stunning cock ~ my gorgeous cunt
Beautifully enmeshed like a dream.
Fingering my asshole,
it's pink pretty tight ring
~Push Into Me ~
Orgasm on the brink of sing
Now, full of nothing but you
You mouth on mine,
Your cock inside,
Your fingers gliding
within my backside
TOGETHER
We're both flushing and fucking
gorgeous as all our passions
culminate and unite
I am yours and you are mine
Releasing into each other
in mutual hallowing cries and whines
I'm full of all your liquid gold
We rock combined back and forth
slick with shine —as I cling to hold
My lover....
Still so hard inside me
Our pure rapture is all I see
Deep down I need more, that's when I hear—
MY KITTEN,
...... Again...
Immediately!!

(O' thankfully!)





Written by Bluevelvete
Go To Page
How My 2020 Ended
a story, in verse

We had met New Year's Eve
For our lust to relieve
It was late, almost time to go ugly
And I couldn't believe
She was leaving with me
Such a pretty girl wanted to fuck me

As she led me along
Past the reveling throng
To her flat not that far from the bar
I could tell something's wrong
But my lust was too strong
And my New Year would soon turn bizarre

I had to walk fast
'Cause I'm short, in contrast
To this chick who's much taller than me
But her skirt caught the draft
And revealed a fine ass
I could tell, she intended I see

With our hasty hookup
And the walk to build up
My arousal was too much to bear
Then my hulking pickup
Swiftly lifted me up
And carried me into her lair!

This chick's muscled might
Sure surprised me all right
As she slung me back over her shoulder
She was too strong to fight
And I stayed mum, contrite
That my goal all along was to bone her

As she turned on the light
My face turned paler white
And I knew I was in a tight fix
For a lash was in sight
Whips, and chains shining bright
I'd gone home with a sly dominatrix!

She made me strip nude
And stand still while she viewed
It was more than a little unsettling
Then she said, "Little dude
You're about to get screwed
Bend over, prepare for your pegging!"

It was not my first choice
But the clout in her voice
Was so strong that I couldn't resist
"It will give me such joy—
A man's pride to destroy!
Spread your legs, and don't dare to resist!"

I assumed she had donned
A big rubber strap-on
'Til I twisted to glance back behind
And in horror, I saw
On my girl (?) thereupon—

A REAL penis much larger than mine!


Written by ReggiePoet (Reggie)
Go To Page