BOOKS?
Anonymous
---
mailm
Joined 4th Aug 2020
Forum Posts: 1
---
Joy luck club by Amy Tan is a good one. I was reading this for my literature essay, but I had a deadline problem and had to visit the website
https://studydriver.com/joy-luck-club-essay/
to find some examples to write. Later, I finished reading the book, and I can rate it at 8/10 and recommend reading it.
Ahavati
113
Joined 11th Apr 2015
Forum Posts: 12056
---
Just finished Ocean Vuong's On Earth We're Briefly Gorgeous, a novel not to be confused with his poem, On Earth We're Briefly Gorgeous ( though that's beautiful too ).

The novel is one long segment upon segment of letter to his mother, who happens to be illiterate. His associations blow me away, and metaphors silence my thoughts. For moments, you're left in awe of the full circle he masters perfectly. It provides a heartbreakingly honest overview of their relationship, built on a foundation of honesty, trust, and hope.

badmalthus
Harry Rout
19
Joined 3rd May 2014
Forum Posts: 413
---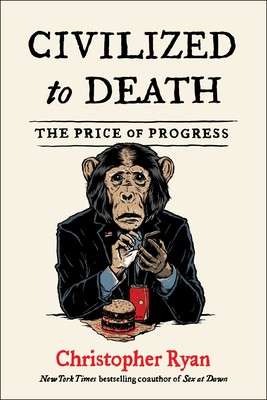 This is a great read...made for thinking.
Blackwolf
I.M.Blackwolf
13
Joined 31st Mar 2018
Forum Posts: 3572
---
Every tome ever written by :
Robert Anton Wilson ( as well his videos , just to mention )
Philip Jose Farmer ( Riverworld )
Tom Robbins ( All )
Terence McKenna ( All )
Philip K. Dick ( All )
I as well , highly recommend this website , and the many varied links...follow the trail !
https://jacobsm.com/deoxy/deoxy.org/nu.htm
Pitillo
Joined 28th Sep 2022
Forum Posts: 8
---
Blackwolf said:
Every tome ever written by :

Robert Anton Wilson ( as well his videos , just to mention )

Philip Jose Farmer ( Riverworld )

Tom Robbins ( All )

Terence McKenna ( All )

Philip K. Dick ( All )

I as well , highly recommend this website , and the many varied links...follow the trail !
I appreciate this episode. In the classroom, anything can happen. For me, this writing style is quite challenging. Although I've always taken my education seriously, I find writing tasks Paper24 reviews https://paper24.com/reviews to be incredibly challenging. I ask for help if I am unable to finish this assignment by myself. It helped me finish my nursing writing on time, and as a reward for my diligence, I got a good score.
]
Thanks for info.
DanielChristensen
The Fire Elemental
35
Joined 27th Feb 2016
Forum Posts: 239
---
I haven't read Tom Robbins in a dogs age but it has a wonderful earthy spiritual quality, Another Roadside Attraction was my favorite book for a while.

I'd highly recommend anything by Haruki Murakami as I've probably said before.

I just read The Blind Man's Garden by Nadeem Aslam and it's soulful fiction.

I picked up Dearly by Margaret Atwood, a book of poems, and will begin reading it tonight.

Enriching things I read you might check out: Small Gods by Terry Pratchett, Neverwhere by Neil Gaiman, Meditations by Marcus Aurelius, The Inheritance Cycle Series by Christopher Paolini, The Art of Living by Thich Nhat Hahn, The Brothers Karamazov by Fyodor Dostoevsky, Thus Spoke Zarathustra by Friedrich Nietzsche, The Silmarillion by J R R Tolkien, A Brief History of Time by Stephen Hawking, The Expanse Series by James S A Corey, The Saxon Chronicles Series by Bernard Cornwell, The Way of the Wizard by Deepak Chopra, The God Equation and The Future of the Mind by Michio Kaku
Quincy
Joined 11th July 2020
Forum Posts: 1
---
Hidden Valley Road written by Robert Kolker is one of my favorites for non-fiction. One family with 12 children had a great impact on the study and treatment of schizophrenia.


AverageJoe
Average Joe. AJ. Joe
1
Joined 8th Sep 2019
Forum Posts: 397
---
DanielChristensen
The Fire Elemental
35
Joined 27th Feb 2016
Forum Posts: 239
---
AverageJoe said:
"The Golden Bough: A Study of Magic and Religion" by James George Frazer
@ https://www.gutenberg.org/ebooks/3623
This looks like something I'd enjoy I was just about to call the library to put a couple books on order.
Betty
9
Joined 8th May 2012
Forum Posts: 372
---
I'm reading 'I'm Glad My Mom Died" by Jeanette McCurdy. Hilarious and painfully dark.
Anonymous
---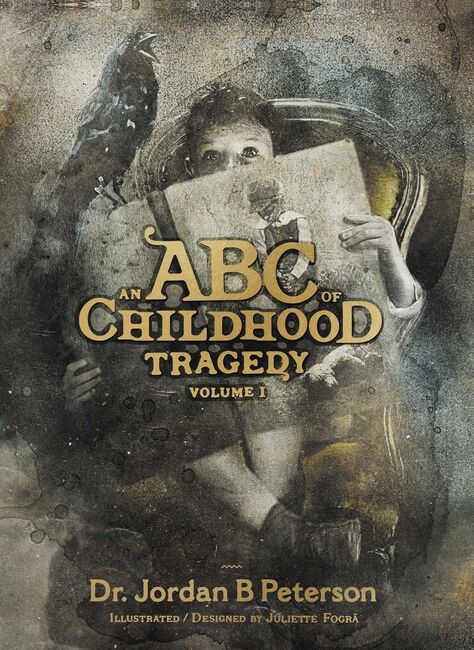 I like poetry. (I write my own from time to time.) I also like Edward Gorey, dark humour, and old-timey pop art. I'm even the type of person who's inclined to separate art from artist. So with that in mind, I should have been in a position to really love The ABC of Childhood Trauma: Volume I, an abecedarium by the popular Canadian psychologist and political commentator Jordan Peterson. So why do I consider it possibly the worst professionally produced and commercially available poetry collection that I've seen?
I'm not going to talk about Peterson as a personality here because you can look him up for yourself if you're interested and I don't want to give the impression that controversial people can't make good art. Manifestly they can, hence why the art v artist debate exists. But this book is not good art. It's a collection of short poems, mostly rhyming quatrains that are almost but not quite limericks, largely on the theme of child abuse. The poems are good examples of "reaching for the rhyme", where grammar and flow are sacrificed so as to force end rhymes. (Think of poetry written by adolescents who haven't yet learned that you don't need to rhyme the end of every line.)
Three of the poems are about childhood sexual abuse. All of which are focused on men (a father, a neighbour, and a priest) abusing boys and at least two of which have clearly homophobic implications. For example, the poem for D is as follows:
Dick was a damaged little boy
whose prancing father made him coy
when he ended up in jail
all competed for his tail
This was one of the three poems that Peterson chose to read aloud to promote this book. One of the others was the poem about a boy being molested by his neighbour. The latter poem, incidentally, ends with the spectacularly clunky line "where the hell was Christian God?" (I dunno, Jordan, maybe he was out on the lash with his mate Jewish Baker.)
This is the type of writing that once upon a time would have been anthologised in The Stuffed Owl, a collection of bad poetry. The D poem suggests that Dick's father is gay ("prancing") and then becomes fairly incomprehensible. Does Dick end up in jail, or the father? If I was going to try to "improve" this piece, I would probably re-write it thus:
Dick was a damaged young boy
whose diddling daddy made him coy.
But daddy ended up in jail,
with all competing for HIS tail.
Still not good, still juvenile and amateurish, but it at least lessons the homophobia (while emphasising alliteration) and makes clear the point of the poem as a story. Dick was abused by his father, and then his father got his "just" desserts. (Not that sexual abuse is ever justified, of course, even when perpetrated against abusers. But in the skewed moral universe of dark irony, it makes sense as a logical narrative.)
This is the type of book where even the formatting of it as a physical object feels off. Normally a book like this would be a short rectangle, landscape style, hence why many of Gorey's picture books are published in this manner. Peterson's, however, is presented in portrait mode, so to speak. I have to assume that this choice was made to accommodate the art style of Juliette Fogra, the book's illustrator. Her black-and-white illustrations sometimes have a little pop to them, but are not all that special.
They are at least better than the actual poetry, which is centre-aligned in the fashion of online poetry that amateurs upload themselves. A landscape format could have corrected this, since the centre-alignment feels chosen to justify how little of the page is taken up by the actual text. Imagine a Gorey text where instead of pages combining an image with a line or a couplet, you got acres of dead space surrounding the actual verse.
That Peterson invoked Edward Gorey when promoting this junk is honestly kind of offensive. Gorey's books are skilfully written and illustrated "nonsense" poetry utilising macabre themes and a Victorian setting to tell surreal, sometimes darkly funny stories. What they are not is amateurish faux-limericks laughing at child sexual and other trauma, or even just how a child looks and sounds (some are about children being ugly or stupid through no fault of their own), paired with sloppy composite art by an acolyte of the author and which wouldn't distinguish a Deviant Art account. (Whenever more than one character is required to appear in the image, they don't seem to be occupying the same space or looking at each other, giving it an "actor in front of a green screen in a bad movie" quality.)
Furthermore, I seriously doubt that Gorey, a possibly asexual man who sometimes half-identified as gay and certainly had a lot of gay friends, would have been pleased by any association with poems like the aforementioned one for D, which suggests that "prancing" men are child molesters. Then again, any of Peterson's poems would have been liable to disgust him, or anyone. Some of the most offensive are just laughing at children for being "ugly".
The closest comparison with something like Peterson's book would be The Gashlycrumb Tinies, another alphabet poem, in which Gorey describes the deaths of children. ("A is for Amy who fell down the stairs / B is for Basil assaulted by bears") Gorey's work is a genuine piece of well-crafted dark comedy, expertly mixing the cutesy and macabre, and you can have it read to you for free on YouTube. Do you yourself a favour and pick that instead of this.
Anonymous
---
(Your second sentence is worth the entrance fee alone).More chance of Faroe Islands invading Russian than me reading Peterson, but thanks for confirming my apathy. I like the way you quietly go about critiquing the cultural landscape with your usual mastery of the language.
robert43041
Viking

36
Joined 30th July 2020
Forum Posts: 687
---
Presently reading (in French) Giacometti Ravenne's 669: 1944 une enquête vertigineuse dans l'ombre de Satan. Set in France just before the Allies landing. Has to do with Hexen, witches etc, but you don't know which is worse: satanic rituals,,,or the Nazis, the SS and the Gestapo. Totally cruel at the turn of every page. As is said in the book somewhere, God forgot humanity.
robert43041
Viking

36
Joined 30th July 2020
Forum Posts: 687
---
Just finished reading Helen Fields' 2017 Perfect Remains. If you like crime novels, it is a great one. Otherwise you might want to stay away. it is very very very dark and gruesome