Favourite music and bands, thread
Anonymous
---
Anonymous
---
Anonymous
---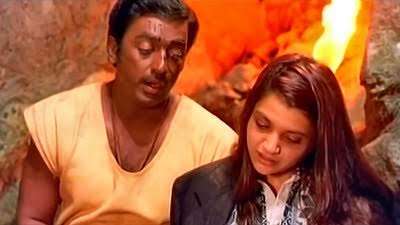 கவிதை~ 'Kavithai' in Tamil means POETRY..
Some 3 ( +1 Bonus song) Fav Golden Olden songs (Tamil Film Mainstream) of Love with its lyrics starting with this word.. dedicated to POETRY .. ARISING FROM THE UTMOST TRUTH OF LOVE .. dedicated to Rob, To all DU Poets xx
https://youtu.be/750trXwYE0M
(a sensuous lyricing & a sunny dazzling duet in mountainous serenity locale..also dedicated to Brucelee:) cos the lead male actor in this number reminds of him/ score Vidyasagar)

https://youtu.be/gubfZyfjO8Q
(
an endless brimming melody of noiseless mellifluous slow breezy rustic tune of true love../ score: R.P.Patnaik, unheard composer to me..but yes a fine one)
https://youtu.be/kwwd7_IxkiA
(
a fiery classical fusional beat n dance.. in the infinitely zealous energetic fuelling Love.Eternal../ Maestro's Score)

https://youtu.be/guQB6zgMxXo
(awwe fav ev Maestro's touching number..bonus track with the legend Kamalhaasan enacting singing ..shot in the 'Devil's Kitchen Caves of Kodaikanal Hills.. echoing the Pure Divine love until the Beyondness;)
Flow the True Poetry of Love Ev dear Boundaryless~ Music 🎶🎼🎧Lovers ❤️🙏 Light & Love ev
*pic: from the Bonus track.web.
Anonymous
---
Anonymous
---
Anonymous
---