Official DUP NaPo/GloProWriMo 2019 Discussion
OMG.

What a ride this was. Amazing, amazing. I can't wait to take a breather and catch up on everyone else's writing as well as reply to comments. Thank you to all those who read through this month. I'll return the favor. I am so proud of myself and... seriously... you all rocked this month. Pretty good success rate of those who made it through. Good job everyone.

I learned so much about what I tend to do and can't wait to strengthen all those writes. <3 and light to all you poet warriors.
MUSE'S POST-NAPO-2019 DE-BRIEF
She strode on the podium with a refined air
that some might mistake for arrogance
but was in fact hard-won confidence -
someone who knew her strengths …
(I
had
added "& weaknesses" but she edited that out).
As usual she pitched right in, eschewing pleasantries.
"Completing NaPo-2019 does not make you a poet …"
I felt she spoke just to me [*sigh*], despite the large audience.
"… Apart from basic daily homework, your job
is to cultivate a relationship with me, 24/7 …
[*smiles all round*]
… and be ready to die for me".
Ooof!
Listeners winced, pushing back into their seats.
She had that knack of putting you in your place
and yet you ended up admiring, desiring her even more.
Talk about enchantment.
"… Moreover …"
she continued, raising her voice above the mumbling
grumbling aggravated whispers of 'to die? - wtf!'
"… given the number of times I see #WritersBlock on DUP…
… Well, Think About It".
I nearly jumped up and shouted
'bastard!' but stopped myself just in time.
"Finally, I am aware that a NaPo month is strenuous
and takes its toll …"
. She smiled and paused
like people do when powering for max effect to make a point:
"… a short holiday is granted. Report for work this time tomorrow".
Jeez, I thought - the GIG economy has even reached poetry.

Ahoy there, Crew and Landlubbers following along.
Being that there was no dock
we dropped anchor at Poet's Rock
and everyone dove into the cove
before entering the foreboding cave
This experience was quite a shock
for the newbies of our crewbies
Pitch black enveloped everything!
Tunnel of Darkness was harrowing
and narrowing; quite claustrophobic
scarrowing even for the brave
We forged ahead, each head
barely above water when someone said:
I'm having the strangest sense of Deja Vu!
Me too!
Feeling was mutual amongst the entire crew
But how is that possible if I'm new
and never been in here before?!?
That's when an unfamiliar female voice
replied in a British accent
The Tunnel of Darkness symbolizes
the Unknown you subjected yourself to
throughout the entire month of April
having no idea what was in store!
Ohhhh!
Ahhhhhh
[i]Ooooooh/i]
Yes, it was very profound and deep ...
Deep as the well lit Underground chamber
we found the tunnel leading us into!
* If you have already submitted your Thirty-first offering, it really wasn't necessary! *
Don't forget to check out your features on our website and social network accounts:
http://poeticmedics.com/
https://www.instagram.com/poeticmedics/
https://twitter.com/poeticmedics
Also on DUP's facebook. instagram, and twitter, so be on the lookout for your flag flying the mast!
https://www.facebook.com/DUpoetry/
https://twitter.com/DUPoetry
https://www.instagram.com/dupoetry/
https://www.pinterest.co.uk/dupoetry/visual-poems-from-du-poetry/
Words on a Canvas group:
https://deepundergroundpoetry.com/groups/words-on-a-canvas/discussion/
Happy Poeting, Team Napo'19!
Whoop! Whoop! Whoop!
We are currently in the progress of double checking all 57 pages! of the competition thread to ensure every entry qualifies in regards to late edits, titles, numbers and so much more.
I would like to take a moment to Thank my Co-Captain Ahavati for putting her heart and soul into making this challenge a reality. Without her, there would be no NaPo Team to carry all the laborious tasks throughout, and we Thank them as well.
She has done an amazing job matching up participant poems with photographic backgrounds and keeping us informed and entertained with graphics. Over 70 image creations ( not including the additional 60 for her entries and mine )!
http://poeticmedics.com/napowrimo_2019_poems/napowrimo_2019_poems.html
Even at this very moment, she is in the ship's galley cooking up something special for us all!
All this on top of writing one hell of a poem so epic that the Webmiss has to fix the page it crashed and until then, you can still read it in the competition thread or at the aforementioned linked page.
I certainly couldn't have done this without her. ❤📝
Anonymous
---
This, GW. As above. These guys are superheroes. It is enough to just get through let alone the dedication given by the team and A and JB. Epic. Absolutely epic. Thank you.
Well done to everyone who completed the challenge!
Check your trophy cabinets...
Ahavati
JohnnyBlaze
Jade-Pandora
fromtheash
Hepcat61
Viddax
rowantree
ImperfectedStone
cloventongue89
DaisyGrace
Gahddess_Worship
Misfitpoet89
rosegold
Josh
Thetravelingfairy
yelluw_always
Summerrain75
Tallen
SatinUGal
24601
PoetsRevenge
Justim_
Wallyroo92
Heaven_sent_Kathy
Sky_dancer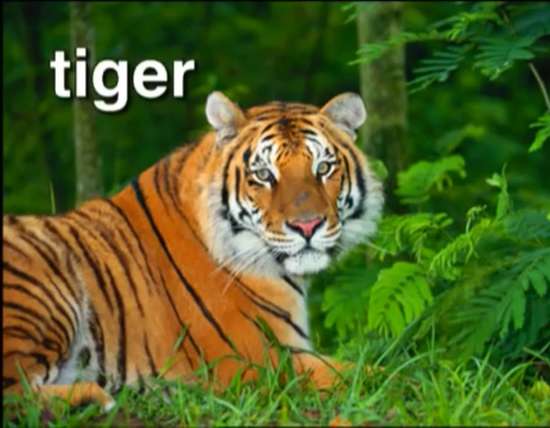 Hi Sage!  Consider yourself tiger-hugged for being a lovely friend as we are now on the other side of April.  Such an incredible time, in every way possible, testing & pushing ourselves beyond what limits we thought might hold us back.
After being up till extremely late, eating a bowl of dry cereal like a granola snack ( I don't eat salty chips or ice cream like I used to ) in a celebratory way... I zoned out, then slept in, and didn't get here till - hmm let me see - after lunchtime.  And coming down from everything, I'm kinda sluggish both in body & mind, and haven't done much since I got here.  
Blah blah.., I'm just kinda rambling. So once again...
It's all been simply incredible, and thank you, so much!
AND MY CONGRATULATIONS GO OUT TO EVERYONE WHO MADE IT THROUGH ALL THIRTY DAYS, AND ARE NOW PLUS A SHINY NEW TROPHY!
🏅🏅🏅🏅🏅🏅🏅🏅🏅🏅
🐾❤️Jadey