POETRY SWAP MEET: Poetry we don't usually know about, or?
Amiri Baraka/LeRoi Jones
A Poem For Speculative Hipsters
He had got, finally,
to the forest
of motives. There were no
owls, or hunters. No Connie Chatterleys
resting beautifully
on their backs, having casually
brought socialism
to England.
Only ideas,
and their opposites.
Like,
he was
really
nowhere.
--
Amiri Baraka (born Everett LeRoi Jones; October 7, 1934 – January 9, 2014), previously known as LeRoi Jones and Imamu Amear Baraka, was an African-American writer of poetry, drama, fiction, essays and music criticism. He was the author of numerous books of poetry and taught at several universities, including the State University of New York at Buffalo and the State University of New York at Stony Brook.
George Oppen
LEVIATHAN
Truth also is the pursuit of it:
Like happiness, and it will not stand.
Even the verse begins to eat away
In the acid. Pursuit, pursuit;
A wind moves a little,
Moving in a circle, very cold.
How shall we say?
In ordinary discourse --
We must talk now. I am no longer sure of the words,
The clockwork of the world. What is inexplicable
Is the 'preponderance of objects.' The sky lights
Daily with that predominance
And we have become the present.
We must talk now. Fear
Is fear. But we abandon one another.
--
George Oppen (April 24, 1908 – July 7, 1984) was an American poet, best known as one of the members of the Objectivist group of poets. He abandoned poetry in the 1930s for political activism and later moved to Mexico to avoid the attention of the House Un-American Activities Committee. He returned to poetry—and to the United States—in 1958, and received the Pulitzer Prize in 1969.
Michael Estabrook
GRAND ILLUSION
After 50 years of responsible adulthood
careers and family, education and financial planning
I am pumping iron again
pressing pulling pushing
through bench presses curls pull-downs
shrugs squats deadlifts
sets and reps, warm-ups and cool-downs
calluses strained hamstrings cold packs heating pads
lifting belts wrist straps muscle magazines
my wife scratching her head biting her tongue …
and all for what? Seriously what?
To realize my illusion that somehow
I can stop time reverse it
even returning to being 17 once more
so I can experience again the mysterious flush
of first love, the power of athletic prowess
the grandeur of intellectual discovery
the vigorous confidence of self-realization
and mastery over all things earthly and beyond.
—from
Rattle #60, Summer 2018
Tribute to Athlete Poets
__________
Michael Estabrook:
"I've pursued athletics my whole life from being on the swim team in college and taking kung fu at age 60. Never a professional athlete, but in one form or another, sports have always been an integral part of who I am: swimming, gymnastics, weightlifting, baseball, karate, Kung fu, tai chi, even yoga! Setting physical goals, and working hard to attain them, is critical to me feeling good about myself. In particular, feeling stronger produces greater energy and confidence, not only in athletics but in life in general, including writing poetry."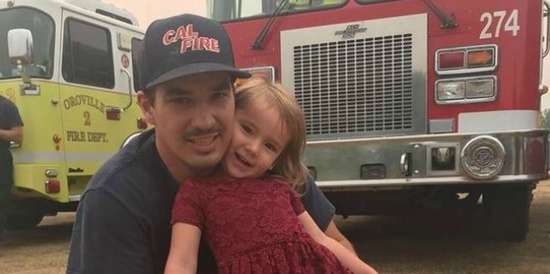 Amy Miller
TO THE FIREFIGHTERS SLEEPING IN THE YARD
Statistically, your mothers know, those hotshot
tragedies hardly ever happen. They worry more
for your lungs, your feet (twenty-six bones
of curled arboreal they once could hold). They worry
what you're eating (warm burritos wrapped in foil,
handed to you by a shy two-year-old girl) and of course
they dream of horses running, a cat taking refuge
under a car that flashes, boils, melts, they dream
of the strange tornadoes birthing, devouring,
throwing metal and glass, dream of the houses
they raised you in, the thin roofs peeling up,
how the smoke whistles and crackles with its particles
that were everything, everyone it took, how it snows
its flecks of everything, everyone down like night,
like sleep.
Statistically, one grown child looks
much like another, sooty, spent, a war-stained face
turned away. This infuriates mothers, not knowing
if you're theirs while they scratch at the screen trying
to blow up some twice-removed photo (taken by a man
whose house you saved with your axes that slumber
beside you and a single hose stretched to the limit,
now slack). But any mother (anyone) can recognize
this: the way you curl against the ground while catastrophe
shrieks on, how you (all of us) have to lay down
your weapons just for an hour and sink into that
dark old well of refuge, one hand between your knees.
__________
Amy Miller: "For the past two weeks, my home in southern Oregon has been surrounded by wildfires and choked with smoke. For us, it's nothing new; people around here know more about evacuation levels, AQIs, and smoke masks than anyone should have to, and many locals are parents of firefighters. One friend recently told me that she doesn't worry much about her firefighter son dying by fire—it's rare, statistically—but she constantly worries about how much smoke he breathes in. When a photo of five firefighters sleeping in a yard went viral a few days ago, symbolizing the massive Carr Fire that tore into the city of Redding, California, two hours south of us, I thought of my friend and her son.
And then a video of a little girl handing out burritos to firefighters in neighboring Anderson, a staging area for the Carr Fire, also made the rounds of social media.
The older I get and the more I see, the more I get choked up by firefighters and first responders. They're all someone's kids out there, working their asses off for us. We can never thank them enough."
Tony Gloeggler
SOME LONG AGO SUMMER
I once slept with a woman who worked
a few months at the group home I run,
but only after I fired her for a no call
no show weekend that left the shifts
severely undermanned. Next day,
we ran into each other on the subway,
rode through Manhattan together,
hugged goodbye. Four days later,
Denise waited for me outside work, went
all the way home with me. After fucking
the night away, we went to the diner
for breakfast. Grits for her, home fries
for me. We ended up at the schoolyard.
She took me down low, bumped me
with her lovely ass, while I tried
to ignore my hard on. I kept the score
close, but always won. She was younger,
I was older. I had money, she had none.
I was lighter, she was darker. She was
beautiful, I was not. We never could agree
on a radio station. We both liked Al Green,
but never the same songs. She loved
the back-to-back black shows on NBC
Thursday nights, I preferred Law
& Order. She never read my poetry.
I felt her rap rhymes silly and forced.
She liked things rough and hard, I liked
to watch my cum slide slowly down
her dark inner thighs. I didn't know
if she was hoping to get her job back,
looking for some kind of love or a few
weekends of outside-the-neighborhood
fun. I wasn't doing any thinking at all.
Just last week, she was standing in line
at the corner bodega. Coffee for her,
Snapple for me. She still looked good.
Me, worse than before. Once, she said,
she saw me walking by in some long ago
summer as she sat in a shady park rocking
her baby for an afternoon nap. She said
I never looked her way, but she knows
if I did I would have stopped, leaned
down for a soft quick kiss and told her
that her daughter was as beautiful
as she is. I smiled, knew she was right.
_______________________________
Poet Tony Gloeggler
was born and raised in New York City. He is the author of several full-length collections. His chapbook
One on One
won the 1998 Pearl Poetry Prize.
Gloeggler currently manages a group home for developmentally disabled men in Brooklyn.
Anonymous
---
Anonymous
---
Anonymous
---
Anonymous
---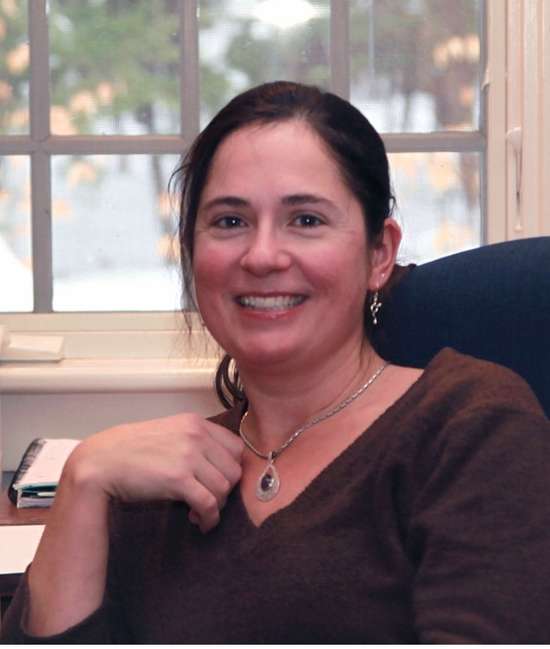 Anna M. Evans. (b. 1968, England)
CRASH
Accident weather: sheet rain, relentless spray
thrown up from tires, the road a slippery gray
in which car headlights shimmer like fish scales,
while drowning houses blink through damp green veils.
And I take care now; I take so much care
to feed the wheel through fingers, prayer by prayer
for all the travelers cased in treacherous metal,
sweating the wet commute with foot to pedal,
because a month ago in strobe light sun
on a road scrubbed clean and dried, I killed someone,
though I was not, no, I was not to blame.
He did not see me turning left. He came
hurtling up on his black sclerite bike.
Perhaps he screamed before I felt the strike
of his helmet on the rear door of the van.
I do not know. I heard nothing. The man
and bike slid, unredeemable, to the ground.
Then the bright crowd gathered, mouths in round
o's of melodrama. The police said he
was riding too fast. It wasn't me. Not me.
I saw his body, whole as if asleep
upon the asphalt, bike a yard sale heap.
So little blood! Death in a sky blue cloak,
arriving like the punch line of a joke
I didn't quite get.
Now, in the wind and rain,
with that comic, Death, stalking the wings again,
it won't be my fault. (It wasn't.) These days I drive
with so much care, the man would have to live.
________________________________
Anna M. Evans
: "'Crash' epitomizes the relationship between poetry and truth. Whenever I read it, people approach me afterwards to ask if it is a true story. 'Does it feel like I true story?' I ask in return. 'Because if it does, then it is as true as it needs to be.'"
and now, what is perhaps my favorite poem of all poems:
Hart Crane
(1899- 1932)
The Broken Tower
The bell-rope that gathers God at dawn
Dispatches me as though I dropped down the knell
Of a spent day - to wander the cathedral lawn
From pit to crucifix, feet chill on steps from hell.
Have you not heard, have you not seen that corps
Of shadows in the tower, whose shoulders sway
Antiphonal carillons launched before
The stars are caught and hived in the sun's ray?
The bells, I say, the bells break down their tower;
And swing I know not where. Their tongues engrave
Membrane through marrow, my long-scattered score
Of broken intervals… And I, their sexton slave!
Oval encyclicals in canyons heaping
The impasse high with choir. Banked voices slain!
Pagodas, campaniles with reveilles out leaping-
O terraced echoes prostrate on the plain!…
And so it was I entered the broken world
To trace the visionary company of love, its voice
An instant in the wind (I know not whither hurled)
But not for long to hold each desperate choice.
My word I poured. But was it cognate, scored
Of that tribunal monarch of the air
Whose thigh embronzes earth, strikes crystal Word
In wounds pledged once to hope - cleft to despair?
The steep encroachments of my blood left me
No answer (could blood hold such a lofty tower
As flings the question true?) -or is it she
Whose sweet mortality stirs latent power?-
And through whose pulse I hear, counting the strokes
My veins recall and add, revived and sure
The angelus of wars my chest evokes:
What I hold healed, original now, and pure…
And builds, within, a tower that is not stone
(Not stone can jacket heaven) - but slip
Of pebbles, - visible wings of silence sown
In azure circles, widening as they dip
The matrix of the heart, lift down the eye
That shrines the quiet lake and swells a tower…
The commodious, tall decorum of that sky
Unseals her earth, and lifts love in its shower.
_______________________


Hart Crane is considered a pivotal even prophetic figure in American literature; he is often cast as a Romantic in the decades of high Modernism. Crane's version of American Romanticism extended back through Walt Whitman to Ralph Waldo Emerson, and in his most ambitious work, The Bridge, he sought nothing less than an expression of the American experience in its entirety. As Allen Tate wrote in Essays of Four Decades, "Crane was one of those men whom every age seems to select as the spokesman of its spiritual life; they give the age away."

Craig van Rooyen
TILL SHE APPEARED AND THE SOUL FELT ITS WORTH
If I could, I'd stop loving
this promiscuous world.
It should be easy to loathe
the trashy lush with her
plastic oceans and brimstone eyes
reminding me I slept with her
one too many times. But I can't.
I know the sky burns over concrete
rivers, but Aretha died today
and she won't let me go. She's
demanding my respect, commanding
me to come back to her, take her to heart.
She's on every channel, smashing
FOX into CNN, making alphabet soup
from our bitterness. She's shrugging
a mink stole off her shoulder,
calling down judgment, then
singing us back together
one bent grace note at a time.
For in her chest dwelt
the voice of the Almighty.
For in her throat thunder came
to lie down with laughter. For
her tongue gave shape to the song
of a child born to an unwed girl,
and the blues dwelt among us.
By the rivers of Babylon we sat down
and wept, yet in the Voice
we took refuge. Look to my right
and see trash cans pulled curbside
for pickup. Look to my left and see
the neighbor's dead lawn.
But look here between my feet,
a dandelion's perfect afro, pushed up
through buckled concrete. Then I know
it's true. This world never loved a man
the way she loves me.
—
from
Poets Respond
__________
Craig van Rooyen
: "Since
Aretha Franklin's death on Wednesday
, I've been watching the news cycle's struggle to express what this woman meant to the country. Then a line from an old hymn came back to me. The title is adapted from a line in 'O Holy Night,' composed by Adolphe Adam and translated into English by John Sullivan Dwight, and the line 'by the rivers of Babylon we sat down and wept …' is from Psalm 137:1."
NOTE FROM JADE: This posting is dedicated to DU member & Moderator LobodeSanPedro.
Frank Bidart
HUNGER FOR THE ABSOLUTE
Earth you know is round but seems flat
You can't trust
your senses.
You thought you had seen every variety of creature
but not
this creature.
.
When I met him, I knew I had
weaned myself from God, not
hunger for the absolute. O unquenched
mouth, tonguing what is and must
remain inapprehensible -
saying
You are not finite. You are not finite.
---
Frank Bidart was born in Bakersfield, California on May 27, 1939, and educated at the University of California at Riverside and at Harvard University, where he was a student and friend of Robert Lowell and Elizabeth Bishop.
Bidart was elected a Chancellor of the Academy of American Poets in 2003. He lives in Cambridge, Massachusetts, where he has taught at Wellesley College since 1972.
Gwendolyn Brooks
1917–2000
An Aspect of Love, Alive in the Ice and Fire
LaBohem Brown
In a package of minutes there is this We.
How beautiful.
Merry foreigners in our morning,
we laugh, we touch each other,
are responsible props and posts.
A physical light is in the room.
Because the world is at the window
we cannot wonder very long.
You rise. Although
genial, you are in yourself again.
I observe
your direct and respectable stride.
You are direct and self-accepting as a lion
in Afrikan velvet. You are level, lean,
remote.
There is a moment in Camaraderie
when interruption is not to be understood.
I cannot bear an interruption.
This is the shining joy;
the time of not-to-end.
On the street we smile.
We go
in different directions
down the imperturbable street.
-----
Gwendolyn Brooks is one of the most highly regarded, influential, and widely read poets of 20th-century American poetry. She was a much-honored poet, even in her lifetime, with the distinction of being the first Black author to win the Pulitzer Prize. She also was poetry consultant to the Library of Congress—the first Black woman to hold that position—and poet laureate of the State of Illinois.
Gwendolyn Brooks College Preparatory Academy High School was named in her honor in 2001.