"Youth" The Person
Poetry Contest
Description
Give youth a name and a story
This was my vent to end 2016 and now I do believe it is your turn.

"Youth," who are they? Give the word "youth" a story and a name. What's their relation to you? What were they like? Are they still here? Have they changed over the years?

Rules:
-You must give the word "youth" a name
-They must have a distinct personality and at least one thing you learned from them
-You cannot use anything with the word "youth" in it
-One poem per entry
-Max of 100 words

-Creativity: I have done this with five people and it tends to take a cliche turn. Don't go for generic. Generic is a general wasteland.

Good luck to you all!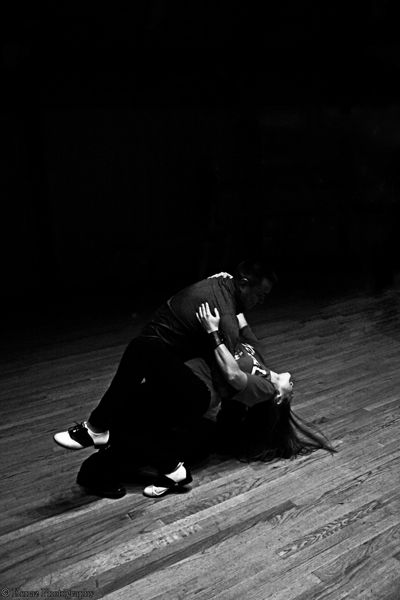 Isabelle's Dance
Please dance with me Isabelle
flower of this tainted age
blossomed in an uncaring world
in your own barbed wire cage
a thousand delights and a thousand pains
led you to my arms this very day
I am not your destiny
just a stop along the way.
This penance is mine to embrace
to seek common ground with you
you are my salvation Isabelle
bloody memory of what I've become
dance with me before you fade
pass from my arms in perpetude
flowers are meant to dance
and this I wish for Isabelle.
the innocent

This one is for the innocent
who believe they are invisible,
how deadly the rude awakening.
I'm here to tell you I'm on your side,
for I have learned much from the
innocent, the way you go about life
living without a care in this corrupt
world, like nothing wrong exists.
My hypothesis is the only reason I
care for the innocent, outside of a
certain fascination for jealousy.
Who am I to sit here and not say I
didnít wish I was your age of
rebellious attitudes and innocence?

Innocence

When young in sight
Much to our delight
The wonders never cease
All is new and fun
The smiles and laughs genuine
Innocence in our soul
Fills us to over flow
This is how we live
And for some
We retain a little
When adulthood comes
Innocence makes the sun shine
It brings out the child
In us every time

My Spring Equinox

In the spring equinox
Of my life
Everything was beautiful
And all was bright

My spirit was free
My mind filled with dreams
Of what I might become
And what I would be

If only I could flee
Lifeís wretched winter
The causes my bones to ache
And my skin to shiver

And go back to the days
Of my spring equinox
When life was carefree
And I was on top

Youth

Youth is the never ending significant level of pain
Stemming from ear to ear
When opening a surprise
Brings death in disguise

Joy is almost non-existent
Unless they're with friends
Family will never be enough
Greedy little unjust things
There is more than meets the eye

Youth knows all, they are most exceptional relievers
Almost always something else
Tell 'em your secrets
They'll hold them so pure

Never will you find another friend as you did in your youth
Their love is suffocating--authentic
Don't ever underestimate the youth
Their smile will kill you.

Beautiful Chaos

Sheís a beautiful chaos,
Picture perfect, itís exactly what you think,
Bestowed with gifts that were heaven sent,
Itís enough to bring anybody to the brink.
There is a serenity about the whirlwind,
As she walks in the eye of the hurricane,
Wondering why sometimes she feels alone,
As the temptation can drive anyone insane.
A lovely bedlam with an appealing mayhem,
When love is pure but desires are adulterated,
A flawless image, itís exactly what you think,
Her devotion is lost in lust, ravenous and agitated.
You'll fall in love with her simply becauseÖ
Sheís a beautiful chaos.

Thank you all for your entries! I apologize for the fact that I have not been able to comment. The life of a high school student is hectic...These are amazing. I love to see the different outlooks on youth and what it means to a varied group of people. It touches my heart, quite frankly. I never thought so many people would add onto it.
Ugly overdose

Please forgive me, ugly overdose
I will never miss you
I will always remember you.
You built the earth of my feelings
you destroyed the happiness of my outlook
and now you ask for forgiveness
like you never hold my tears on your back
like you never touched my delirium
while it was filming my white nonsense.

Please forget me, ugly overdose,
I will never feel you again
I will always disrespect you.
You destroyed what is called ďfutureĒ
you built my anonymous faith
and now I pray to lost gods
as if I was a meatloaf, waiting for its honey,
as if I was an umbrella, seeking for simple rain
while I was my own dude kind of sunny thing.

Please trust me, Iíll be nice with destiny,
please hate me, Iíll be bad with the acceptance.