Poetry Medics Napo 4
Poetry Contest
Description
30 theme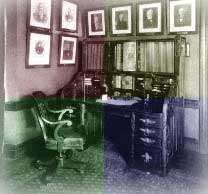 Write a poem of exactly 30 lines in length
All lines must have exactly three words in them
You can write about any subject
(not extreme content)
new writes, please
no collabs
sweet or sour - you're choice
You have 3 weeks - have fun



Now I would recommend Napo to you and to join in on the DU version
I AM IN
but if you feel its not for you here are some links and resources for those seeking an alternative:
http://www.napowrimo.net/
https://www.facebook.com/National-Poetry-Writing-Month-415972748492192/
https://en.wikipedia.org/wiki/National_Poetry_Writing_Month
https://scolarcardiff.wordpress.com/2017/04/01/napowrimo/











Anonymous
---
Sisterhood Of The Travelling Pants

now it seemed
that my jeans
were too baggy
(really quite saggy)

got a belt
and then felt
like they fit,
what a hit!

walked the street
with my feet,
wanted a coffee
and a toffee

ate some lunch
(more like brunch)
when my jeans
burst their seams

for the stitching
caused such itching...
stitched with wire!
Oh no, Sire!

found the guy
I did buy
these useless pants
... I shouted rants

bombed the shop
when a cop
looked at me,
for you see

he's the liar...
trousers on fire.




[Non-Entry. In case I get reported by the Fun police.]




Anonymous
---
Not A Competition Entry

Thirty lines long
Only three words
Every single line
No competition theme
About any subject
Any at all
Could be serious
Could be funny
Could be love
Could be dark
Maybe all four
No extreme content
It's family friendly
Readable by Grandma
Maiden Aunt Flo
Mild cuss words
Like boobs, fart
Damn,and balderdash
No to collabs
Only one competition
Per individual poet
New or old
Just have fun
The comp finishes
In three weeks
Time is short
Engage your brain
Pick up your
Pen or pencil
"Shall I compare,..................."
Fire Breathing
I spit fire,
I'm not lying,
I spatter flames,
You would desire,
See me frying,
Fire breathing games.
I burn lips,
With a hypnosis,
Bringing the heat,
With quick quips,
Just know this,
Lit, spit, repeat.
With some cornstarch,
Or coffee creamer
Even lamp oil,
Reverse skew arch,
Like blowing reefer,
Watch it toil.
Hold the torch,
It will scorch,
Then spit hard,
Hear the flame,
It sounds insane,
Be on guard.
I breathe fire,
Like dragon's ire,
Fun silly game,
Then kiss her,
Getting her stirred,
I spit flame.
Free

I don't like
to be told
how to write
or mend lines,
but in this
case I guess
I'll have to.
He said three
weeks, well, psst,
give me five
minutes and pen
to show you
how I give the
world my stem.
Screw up they
called me, well,
I guess nothing
has really changed
but now the
truth is not
the same color.
Hell bound, but
before that I'll
be hellishly free.
Don't pretend to
know one minute
about me, when
all I give
you is seconds
to doubt me.


Self (abs.orbed)
I missed              you
(No small feat)
Your presence,      open
My eyes,               defeat

Empty,         moot hands
As music      intones
Party to some
Others shuffle       alone

(Lost in self)
Pitying my condition
I missed               you
Regret the admission

Wallflower, wolf hour
Which is true?
(Knows mal feet)
I                     missed you
Your presents,       open
Eyes deaf,                  eat

Empty,          mute hands
Muse akin tones
A party              twosome
Others shuffle        alone

Loss,                       tin self
Pity -            my condition
I        missed                you
Regret, miyad mission

Truth be told
Eye was wrong
Full of pain
You were gone.
Written by Tardegrade
Go To Page